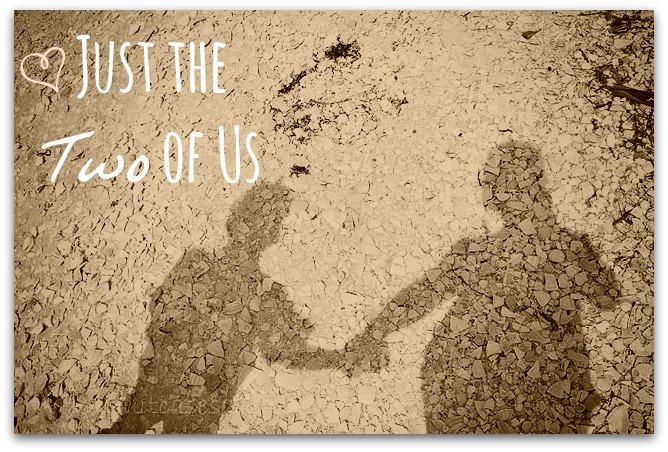 Carving out one on one time with each of my kids has always been something that has been important to me as a parent, and because we have a larger than average family, it is something that we have to pursue with intentionality. Day to day, we make those moments happen by taking just one kid to run errands, or stopping by for a treat after picking them up from practice. But, by far, the best way I have found to have a solo connection with each kid is by planning a "just the two of us" trip.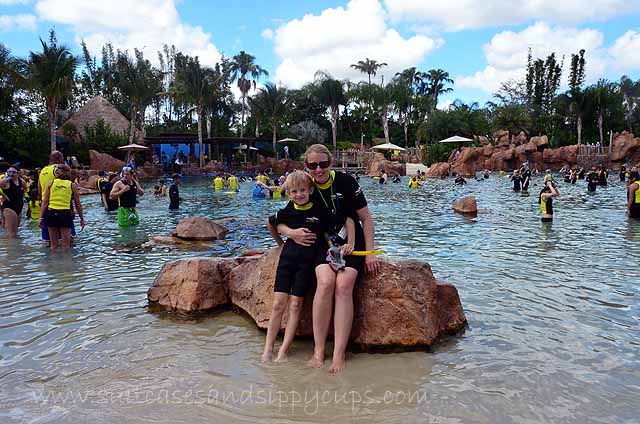 ~Me and one of my (oft overlooked) middle children at Discovery Cove~
Before last year, it had never occurred to me to travel with only one child. Traveling just felt like it should be an activity that was shared by the whole family. A series of work trips that forced allowed me to bring just one child opened my eyes to the many benefits that a several days of one on one time could offer. But what really sealed the deal was when I asked each of my boys to share their favorite memory of the year. Overwhelmingly, they each picked a memory from their solo trip with mom, and that was enough to convince me that we needed to make a habit of traveling two by two.
What are the benefits of traveling alone with your child?
You can tailor the trip to their interests. It amazes me that four children who were created from the same gene pool and raised in the same environment can be so different, but they are all very unique little people. One kid loves art. One loves the great outdoors. One loves to be active. And it is guaranteed, that if one child has a passion, there will be another who thinks that activity is the worst possible way to spend their time. They can't all be pleased, and any family vacation is always a juggling act to keep everyone at least moderately happy. That worry is completely erased with an individual trip. Each child's interests in activities, food, and speed of travel can be considered, and usually met. I personally find it very rewarding to plan an itinerary that will meet the child at his place of delight and I know that it is good for them to have a few days when they don't have to compromise.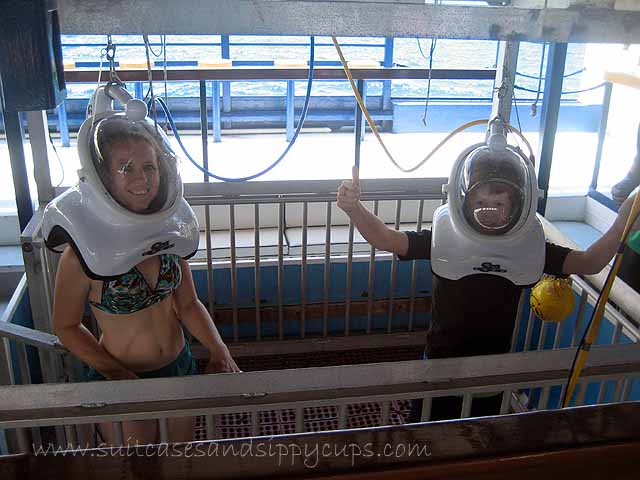 ~A memorable first shared with my oldest son~
There is no one to compete with. "The squeaky wheel gets the grease" is a motto that must be taught to babies in the womb, because they are born knowing that they need to compete for attention. My kids needs always seem to come in waves, with everyone clamoring for attention at once in a way that often escalates. While that is intensely frustrating for me as a parent, I know that it must be a frustrating reality for the kids. Someone is always going to have to wait, or be pushed aside while the most pressing problem is addressed. Most of the time, that's actually a good thing for character development, but it is also just as good to have periods of time to know that you (and your needs) will take top priority.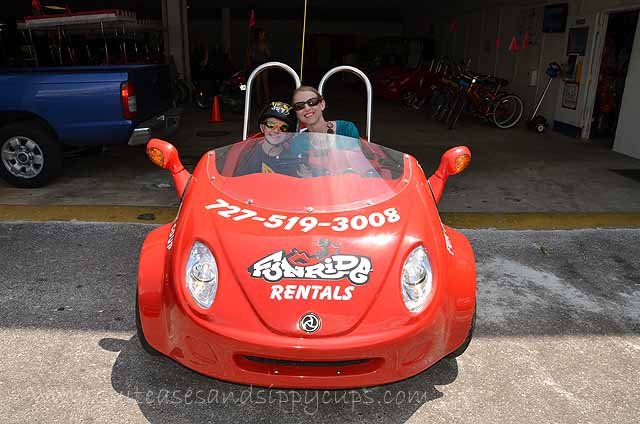 ~Taking a somewhat scary ride with my sweet second son~
The behavior is dramatically improved. I am really lucky to have four very well behaved kids. Individually, that is. On their own, they are quite delightful, funny, and entertaining people. As a group they are a hoard of noise and mess to be feared. I would guess that 90% of the discipline problems in our home are sibling related, with good reason. The training ground for selflessness, cooperative spirit, and generally social acceptable behavior happens in the home between siblings. While it is a brutal and sometimes bloody training ground, I am glad that my children have each other to sharpen their interpersonal skills. But, sometimes I just want the fighting to stop, not only because it makes me want to drink heavily, but because it means that I am often interacting with my kids in the roll of referee. It is a vacation all unto itself to be able to just be with a kid who is on their best behavior by default.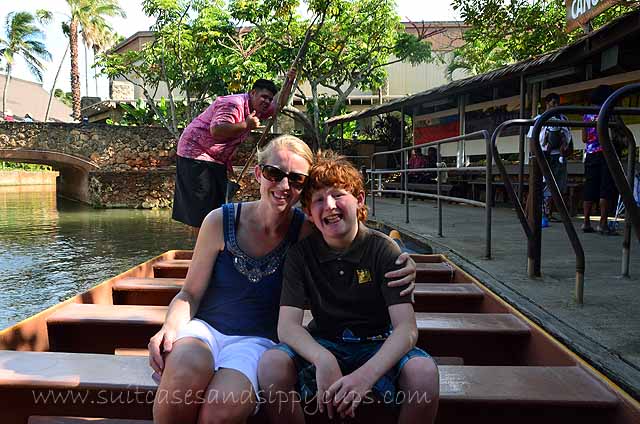 ~A boat ride for two at the Polynesian Cultural Center~
It's Easier. Traveling with one kid is easier than traveling with four. And in other statements that are so obvious they need not be uttered-the sky is blue and the sun is hot. I cannot over-state the ease that I enjoy when only traveling with one, as compared to my normal traveling with a clan. As much as I purport that traveling with kids is possible, it is not always palatable and there is a good amount of girding my loins and gritting my teeth that goes with the process. Traveling with an only just feels so free it adds to the adventure of the experience.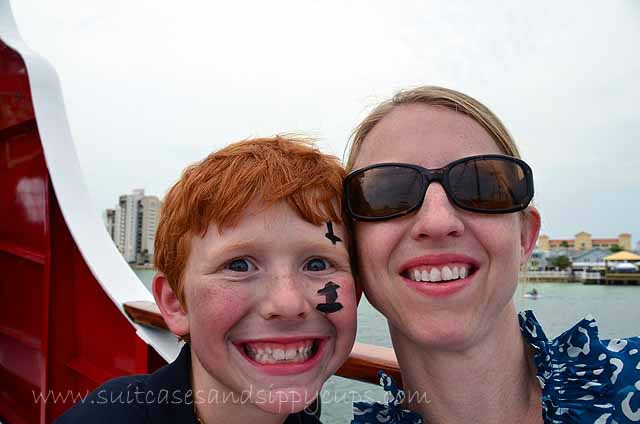 ~Fun for Two on a Pirate Ship in Clearwater, FL~
It is as close as it gets to undivided attention. The beauty of traveling as a family is that you get away from the distractions of work and home to have a few days to really connect. But even when we travel as a family, my attention is still split four (or five) ways, and the kids pick up on that. My kids know when my mind is elsewhere and I am not fully focused on them. Certainly, they don't need my undivided attention every moment of every day, but when they do get it, they respond by opening up, making connections, and sharing their thoughts in a deep way.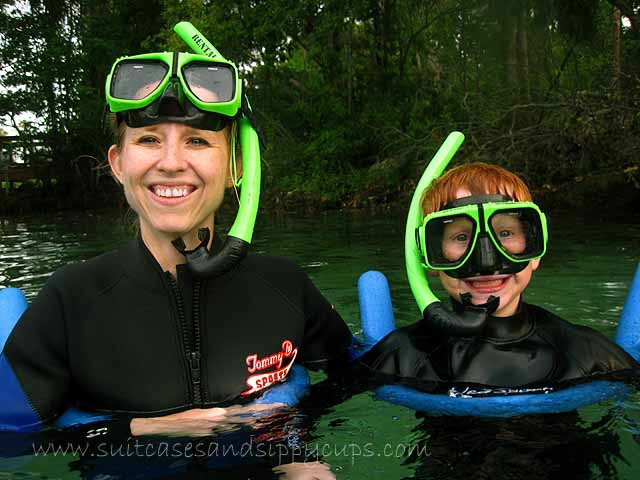 ~Snorkeling with the Manatees early on Mother's Day~
It builds memories that strengthen the relationship. As much as the constant presence of my children would suggest otherwise, they are not actually extensions of my own body. They are their own person, and although there is a part of us that is naturally connected, there is a part of our relationship that must be nurtured and strengthened and built. Whenever I share a memory with my children,whether is a major event or just a joke that we share, it is like building a bridge that connects my heart to theirs. As they grow older, they naturally move further away from their parents. Keeping up the metaphor that means that I have to work harder, investing more time and materials in building longer bridges that keep us connected. I have found that they best way to do that is by taking a long weekend to spend one on one.