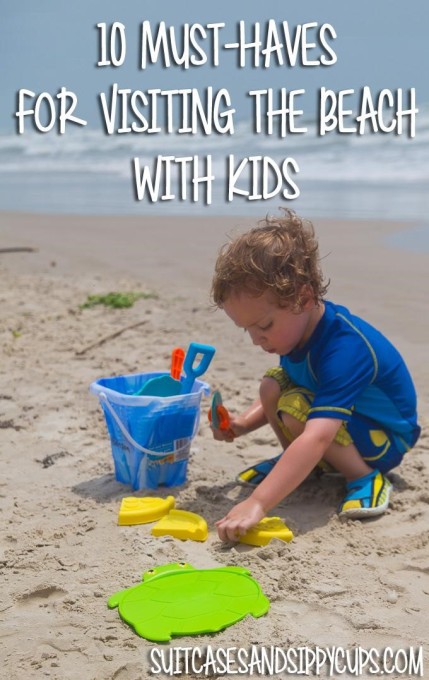 Sand to get nice and dirty. Sun for warm, happy days. Surf to splash and play in. The beach is everything vacation dreams are made of, until you add in a cranky kiddo. Or two.Preparation is key for any beach trip, so don't leave home without these 10 Must-Haves for Visiting the Beach With Kids. You'll thank me when your kiddos are happily enjoying their day in the sand!
1. Some Shade
Hours in the sun can take its toll really quickly, so providing some reprieve from blistering rays is a must when you've got kids. We love the Sport-Brella Umbrella -- it's just big enough to cover a napping toddler, but not so large that it's unwieldy while carrying all your supplies down to the sand.The Sport-Brella folds up nicely into a long thin case, and has vents to let air through so it doesn't get too hot beneath it. Plus, you can anchor it in the sand so that won't blow away.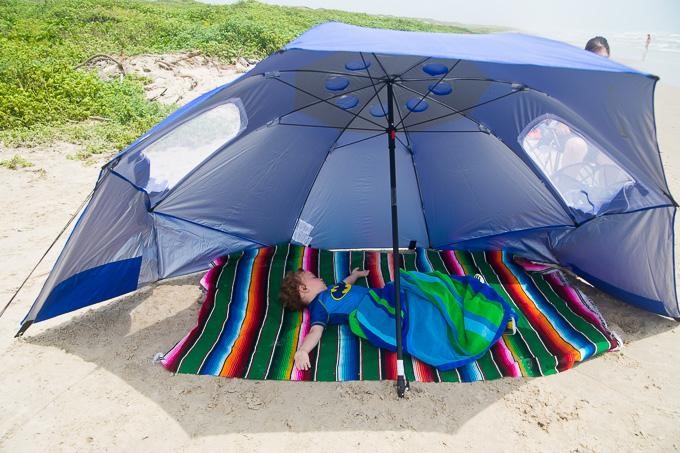 2. LOTS of Sunscreen
Speaking of harsh rays, make sure that little ones don't get burned by protecting their skin. We use spray sunscreen for my kiddo's body, then slather his face with sunscreen wipes.
3. Sun Protection
A hat and sunglasses protect little ones even further from the beating sun. My son always starts out in them, then takes them off later. I don't push it, but am grateful for the extra protection while he will wear it!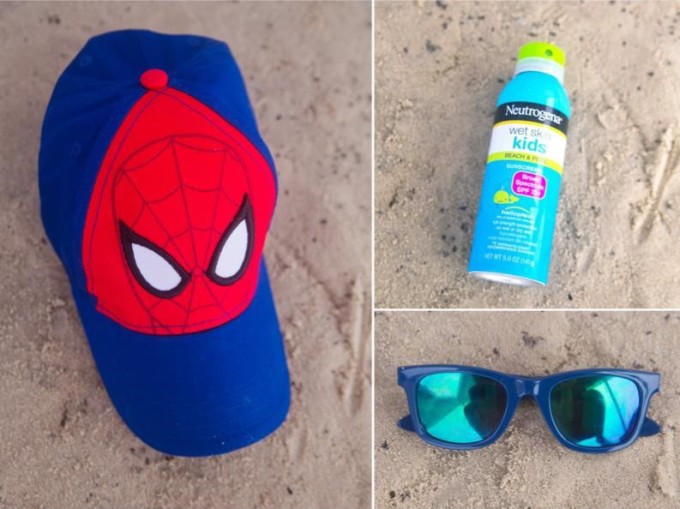 4. Water Shoes
Do you know what's worse than hauling a ton of supplies down to the beach while wrangling kids? Hauling a ton of supplies down to the beach while a kid screams and cries to be picked up because the sand is too hot. Protect their little feet with a pair of water shoes, and you won't have to worry about carrying kids AND supplies. Plus, if you're visiting a rocky beach, their toes will be safe from sharp edges or anything else they might encounter in the water. Win-win.
5. Insect Repellant
You might not think you need it, but you'll be grateful for it when the mosquitos come a'calling. We keep these Mosquitno wristbands in our beach bag, just in case. My son likes them because they look just like a bracelet. I like them because they don't contain harsh chemicals.
6. Water-Resistant Bag
Keep valuables protected with a water-resistant bag. If the surf comes in, you don't have to worry about your stuff getting wet. My kiddo loves his PaddlePak backpack. It's the perfect size for him to carry. That way, I'm not stuck schlepping all of our beach stuff alone.
7. Snacks in Small Containers
Make sure to pack lots of kid-friendly snacks for those hungry mouths. I pack individual servings in small, plastic disposable containers. That way, grubby fingers stay in their own bowl and I don't get any extra helpings of sand.
8. Plenty of Sand Toys
My son's favorite part of visiting the beach is playing in the sand. We bring along a variety of toys so that he can spend as much time as he wants digging in the sand. Go beyond traditional sand castles and make sand pizza or even sand cupcakes!
9. Inflatable Pool
If you've got younger kids, sometimes the ocean waves can be too harsh or scary. A small inflatable pool can provide a calm place to splash and play. Just fill it up with a sand bucket and let the fun begin!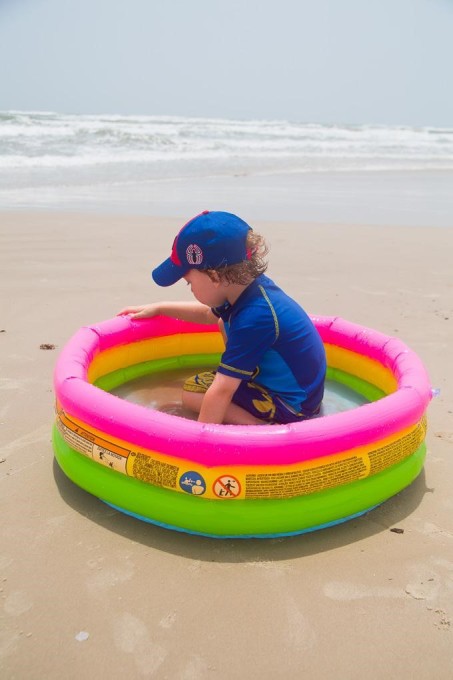 10. Baby Powder
The worst part about visiting the beach is coming home covered in sand. It gets everywhere! Rub some baby powder over it, though, and watch the sand just fall away. It really works!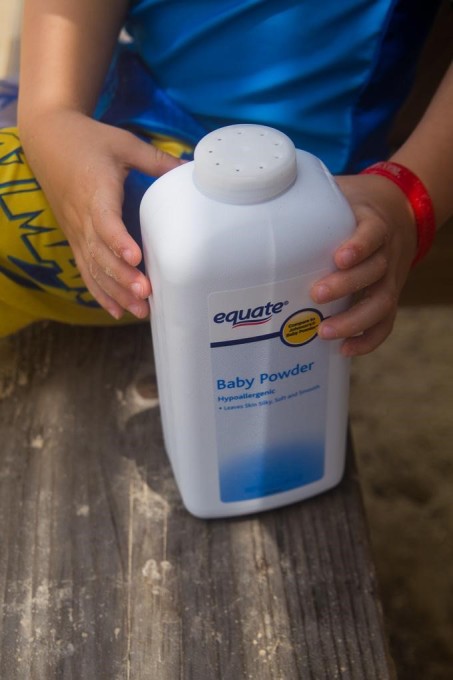 Are you headed to the beach this summer? Check out our trips to South Padre Island and Panama City Beach!