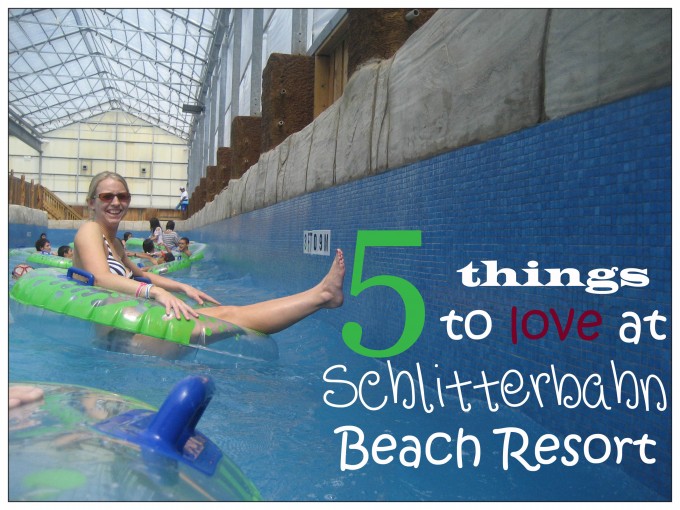 I've only been here eight hours, but I'm already in love.
I have always been a fan of the Schlitterbahn family of parks for many reasons, so when I was invited to attend a blogger retreat at the new Schlitterbahn Beach Resort in South Padre Island, it seemed like an easy decision. The one thing that kept me from shouting YES was the distance to travel from my home in North Texas to South Padre. You might have heard that Texas is big in many ways, and while we Texans are prone to exaggeration, the size of our geography is right on. But to have the chance to check out the new resort, I bit the bullet and planned for the all day drive to the very tip of Texas.
Now, that I have recovered from "how much further-itus," I can say that the resort has definitely made it worth the trip.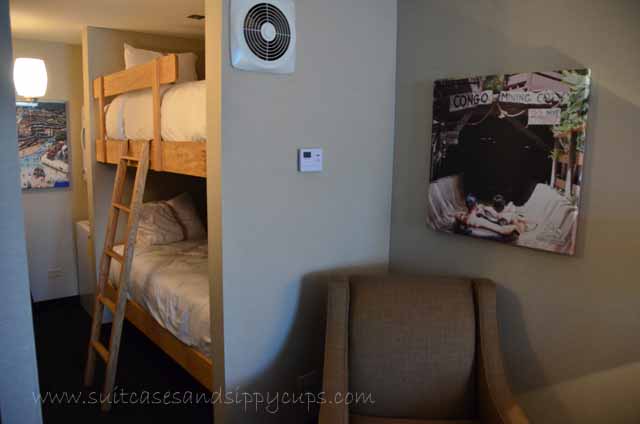 1. Amenities and details that really matter to families. Resorts are big on amenities, and while I definitely enjoy a heated floor in the bathroom or a fluffy bathrobe, what really speaks my language are extras that make my job as a mom a little easier. The resort most definitely seems to have been designed with a team of mom advisors, who put in the details that really matter. Our suite has a full kitchen, beds for six (including the kid approved bunk beds), and a washer/dryer combo in suite. I am thrilled that there are rooms designed for larger families, and that I can cook in the room to save some cash on feeding said larger family. But, I am just awestruck by the washer and dryer. After a day on the beach, it is better than chocolate to throw the sandy clothes in the wash and the wet swimsuits in the dryer. Better than chocolate, people!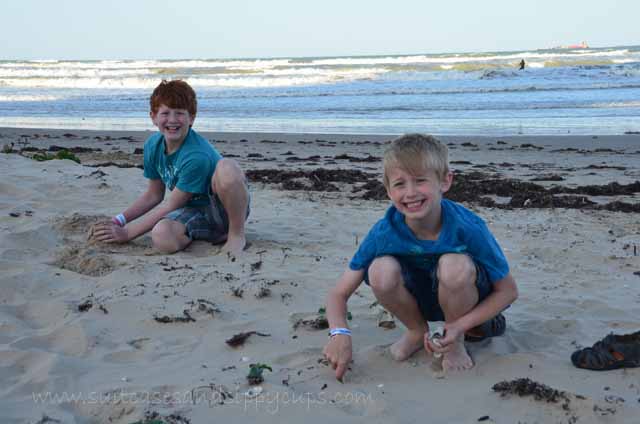 2.Did you say beach? Yes, Schlitterbahn's new resort has private beach access just steps away from the rooms. It just takes all the fun out of a beach vacation if you have to work too hard to get to the beach. To have beach access so close to my room just makes it perfect, and while techinically there are no private beaches in Texas, this is quiet little section of the beach.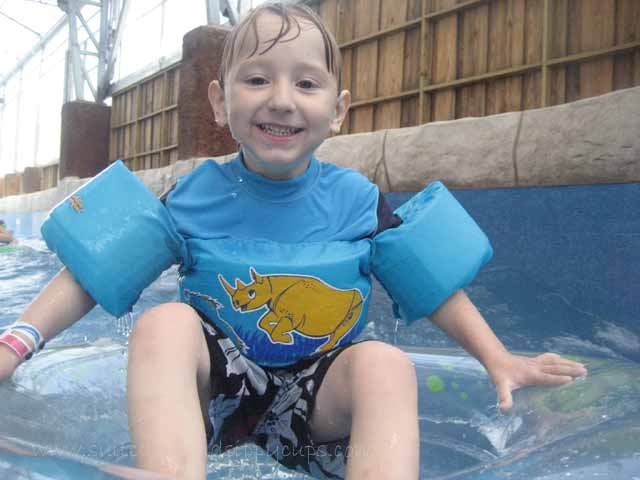 3.Easy access to the heated indoor Schlitterbahn resort. Rain or shine. Summer or winter, if you promise the kids a waterpark vacation, you had better deliver. Open year round, the heated indoor waterpark is just the right size to not be overwhelming, but still packs plenty of fun. I felt comfortable letting my older kids roam the park on their own, but loved the convenience of bringing the little one back to the room when he was all waterlogged.
4.The Schlitterbahn budget friendly quality I have come to love. One of things that makes me a loyal Schlitterbahn visitor is that they try hard to keep the costs low and family friendly. Parking is always free and visitors are encouraged to bring their own food and drinks into the park. I love that I don't feel that I am being nickled and dimed when I get to the park.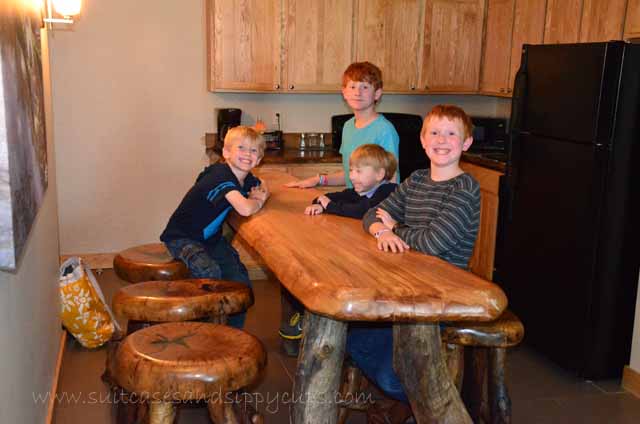 5.Décor created from the loblolly pines that were claimed by the recent hill country wildfires. Even if you are the tin man, you have to love a literal "beauty from ashes" story that takes trees that were all but destroyed by raging wildfires and reclaims them to decorate a new resort. I love the eco-friendly and creative use of what was a very painful event in my state. The reclaimed wood is everywhere throughout the resort, from wood paneling to end tables. It just makes my heart happy and reminds me that even when circumstances are at their darkest, there is always a way to rebirth.
Okay, that's enough deep thought. Let's swim! Race you to the beach.