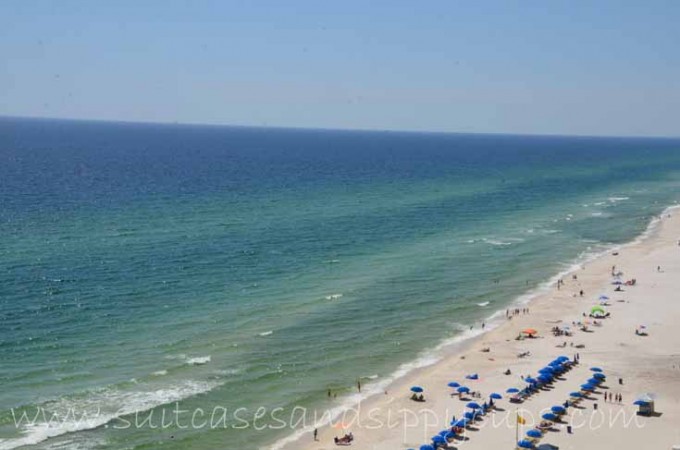 ~ The View that Kept us Driving for 13 hours~
It is just under 800 miles by car from our home in Texas to Panama City Beach. In less abstract terms that only parents will understand, that's 7 potty breaks, a handful of meltdowns, and nine complete replays of the movie Frozen on the DVD player. It's a long trip, especially in one day. Grueling, even. In the final few hours, the only thing that kept us going was the promise of the beach. When we didn't think we could hear "Let it Go" even one more time, we reminded the kids (and ourselves) that we would soon be feeling the warm sand and relaxing in our hotel.
As we neared the literal 11th hour, I felt a twinge of panic. It's a feeling I often feel when we travel, the feeling that our hotel choice won't quite measure up to the glossy brochure descriptions from the internet. What if the hotel isn't really on the beach? What if the pool oasis is actually a dingy hole? What if…fill in the blank. For this trip, though, panic passed quickly as I remembered that we had booked our lodging at Splash through Vacations Perfected, a concierge vacation service that provides everything needed for a stress free vacation in Panama City Beach. Their goal is to make everything quick and easy, so you can spend less time planning and more time at the beach. After 13 hours in the car, that's exactly what we needed.
Check Out That Splash
Vacations Perfected offers 1,2, and 3 bedroom condo rentals throughout Panama City Beach at four of the most sought after resorts, Shores of Panama, Laketown Wharf, Calypso Towers, and Splash Resort. Splash Resort was selected for us because of the ultra-family friendly amenities at the resort, and with the pictures available on the website, it was easy to choose a unit that worked for our family. Plenty of pictures meant there were no surprises and I could look at the layouts and make sure we would have the number of beds and space we needed for our large family.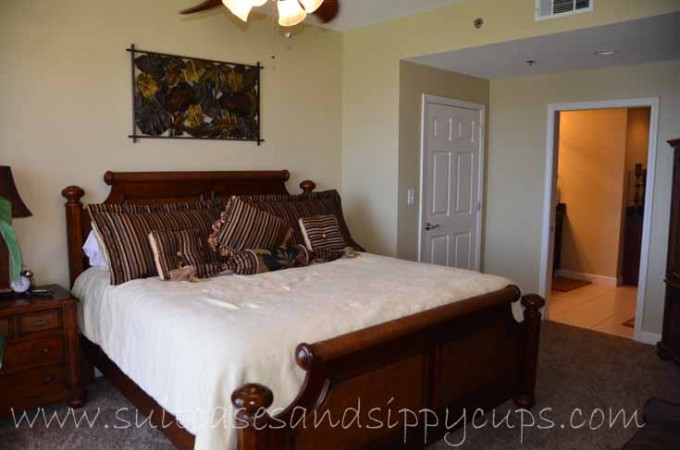 ~The Master Bedroom Retreat~Just as it was Pictured on the Website~
When we arrived, dazed and confused from the long trip, we bypassed the long lines at the front desk and went straight to our unit. Utilizing an express check-in feature meant we were that much closer to hitting the beach with fewer delays between us and the fun.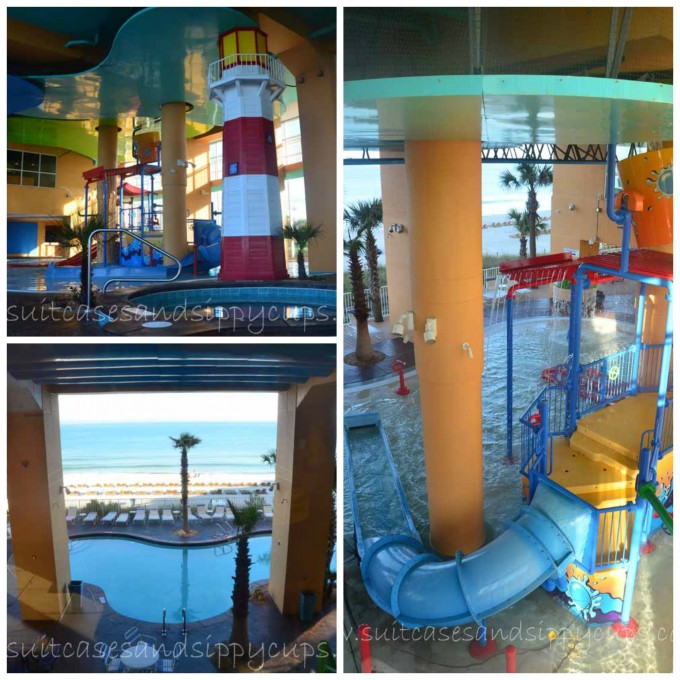 ~Just a few of the water features at Splash Resort~
On our way to the unit, we took a quick tour of Splash Resort and saw everything it had to offer including a water theme park with slides and giant splash bucket, beachfront lazy river, multiple pools, a splash pad just for little ones, a dive in movie theater, and even a mini indoor bowling alley. No doubt, the kids were in heaven.
The Little Details
Still feeling the toll of the miles we had traveled, we stepped inside the unit. Everything was exactly as it had been pictured on the website, but the cleanliness and luxury were still just as welcome. Because we were just a little bit ahead of schedule (we may or may not have broken the speed limit in that last hour) our host was still onsite making sure everything was ready inside. After introductions, Gene gave us a quick tour and pointed out the extras that had been prepared for our arrival. In anticipation of the onslaught of boys, the closet had been stocked with beach toys and pool toys. Usually when we travel to the beach, we have to hit the store for a few fun things before we head to the beach. Once again, this hassle had already been taken care of, and we were that much closer to starting our vacation in earnest.
Our host also provided us with a beach towel, a welcome gift and another detail that made our arrival that much nicer. Along with the beach towel, he included a card with all of his contact information- and he expected us to use it! Each Vacation Perfected guest is provided with a local contact that is available throughout the stay to give restaurant recommendations, itinerary options, and to set up family excursions.
Finally, the stress began to melt away, and with everything in place, we were ready to start our vacation.
A Hospitality Philosophy that's Heavy on the Hospitality
Vacations Perfected offers a hospitality philosophy that puts the emphasis on going above and beyond.
We believe there is so much more to the hospitality industry than providing clean and comfortable lodging. That much is expected. Families come to our beaches to get away from it all and create lifelong memories. Our process and services offered are geared to reduce wasted precious time on hassles. If we can help ensure that a guest leaves feeling fulfilled with all intentions of coming back...well then we have done our job!
Seeing that philosophy in action, and feeling the power of letting someone else handle the hassles of vacation was a welcome change from the impersonality of so many vacation destinations.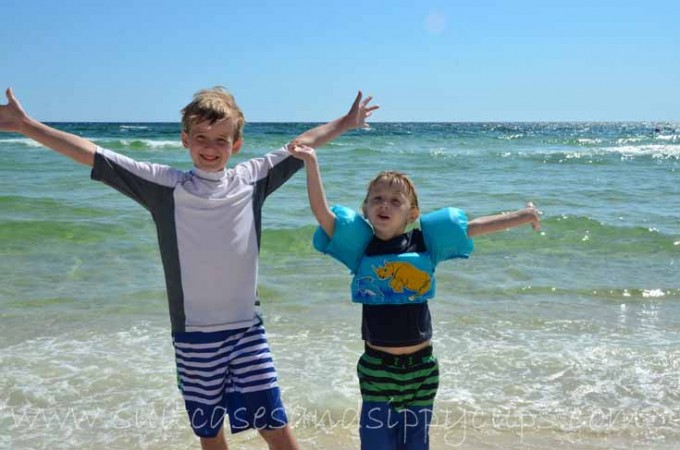 ~We made it to the Beach!~
Beach Time, Baby!
After meeting with our host, we unloaded the luggage while the kids wandered from room to room to check out their new digs. (I wonder if anyone else has kids that have to fling open every door and touch every surface when they get to a new hotel?) Those important details completed, we were able to turn our attention to the beach. It was hard to ignore its presence and great beauty as seen from the picture window in our living room.
~Making Family Memories~
Breathing in the sea air from high above was like an invitation to come and play. Clothes crumpled from 13 hours of car riding were quickly ditched in a pile in favor of swimming suits and sunscreen. Stripping off the car clothes was the final tangible action that separated us from the real world and our vacation world. It was beach time. The long trip was forgotten. No worries now, only memory making.
~ Vacations Perfected and Panama City Beach provided our lodging complimentary stay at Splash Resort. They did not require that I express a particular viewpoint and all opinions are my own.~