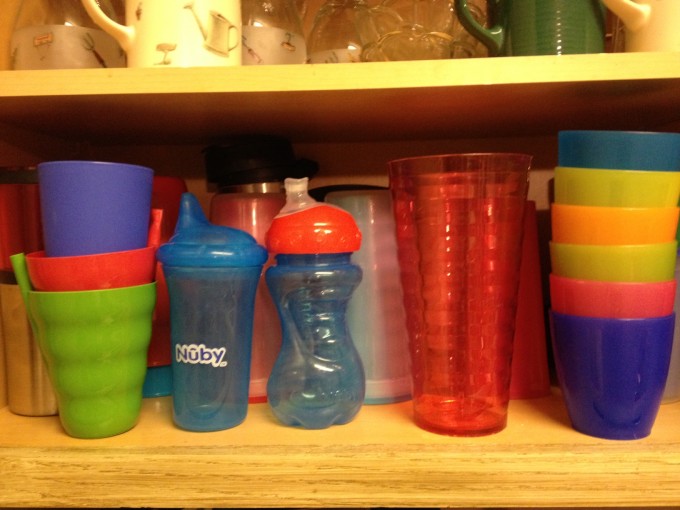 There are 36 plastic cups in my cabinet right now. 36. For six people. There are so many cups that, when they are all clean (which rarely happens), they fall out of the cabinet. It is safe to say that we have an excessive amount of cups.
But, truthfully, we have an excessive amount of everything.
I guess that's not new information, but moving from a 300 square foot camper back into a 1800 square foot house sure makes you face the facts about your stuff.
Although the luxury of having stuff and having a place to keep all the stuff is comfortable, it is impossible to escape the needling knowledge that we can, and have lived a rich life with much, much less.
Here's is where I have to be painfully honest: I had problems with excess even within the confines of the camper. My clothes are a perfect example. At home, I have a closet about five feet deep that is filled to the brim with clothes. It's no surprise that I don't come close to wearing all of those clothes. Ever. In the camper, my closet was about 18 inches wide. I knew that I would have to be choosy about the clothes I brought along simply because of space. So, I thoughtfully chose outfits that would work in all weathers, and pieces that could be mixed and matched. I had a thoughtfully curated wardrobe, and there were still pieces in that tiny closet that were never worn even once.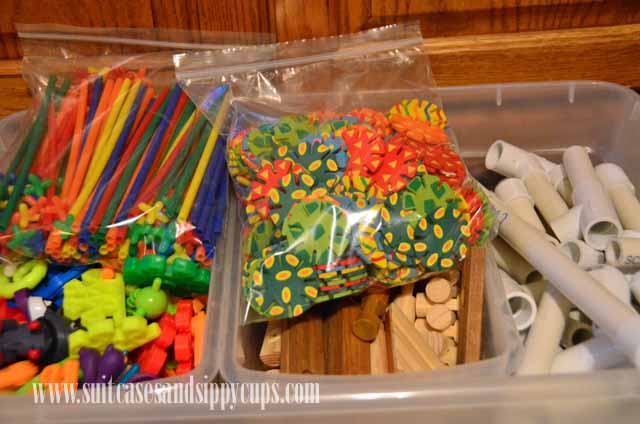 Same story, second verse with the toys we brought along. I knew we would need toys, well, because all kids need toys, right? Why else would there be entire stores dedicated to the buying of toys if they weren't essential? The carefully packed buckets of toys were used three times in the entire three months. The kids were just busy doing other things-like climbing on rocks and playing with sticks.
Even in a decidedly minimalistic environment, I found a way to fill my space with too much, buying into the lie that life is best lived with all the additional accessories.
I know I am not alone in this problem. Filling our lives with excess, and then becoming bored and discontent with the excess only to seek solace in adding more excess is a North American sickness of epidemic proportions.
But, I think I have found the cure for myself-one of the biggest sickies of them all. In the interest of full disclosure again, I have to admit that I wasn't looking for a treatment. I was perfectly happy in my world of too much stuff and plenty of comfort. But, traveling the country, making a lifetime of memories stirred something in my soul that created an unexpected change.
It all came (literally) crashing down on me when I opened that cabinet and the cups came spilling out. I no longer wanted the anchor that came along with excess stuff, but for the first time, it felt easier and more comfortable to do with less. The Great Purge of 2012 began. Nothing was safe. Excess was abolished, one cabinet and closet at a time. With each bag of extra that went out the door to Goodwill, I felt lighter.
My purging party came to a screeching halt when I realized that Christmas, also known as the Holiday to Celebrate Excess, was just around the corner. My children, being excellent consumers, were going to want presents-more stuff to fill their little lives.
I rebelled, declaring that I was not going to buy a bunch of stuff just to have packages under the Christmas tree. The mister called me a Scrooge. We agreed to find a compromise.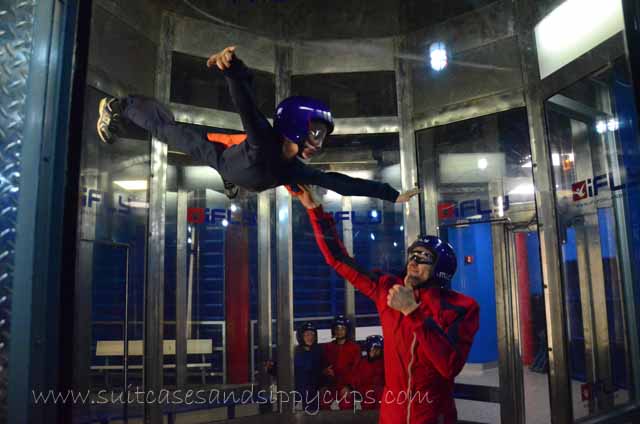 But, it turns out, I needn't have worried. When I asked the kids what they wanted for Christmas, they wanted surprisingly little. One of them just asked for a pickaxe (the jury is still out on that). One of them asked for more opportunities to go indoor skydiving (an experience gift I can totally get behind). And then one of them summed it all up by saying that he wished that he could think of something he wanted, but there was nothing he just had to have.
I was shocked and stymied by this development. My kids have always had huge Christmas lists. I didn't understand the sudden change of heart until a close friend helped me focus. She suggested that maybe all the experiences we had shared in our three months on the road had actually filled their souls to the point of contentment.
Contentment.
That was cure for the excess-for the kids, for me, for our family. By spending time together, making memories, and having new experiences, we created a clean slate in our souls. That clean slate is a place that can't be filled with more things, but only with new experiences and more quality time.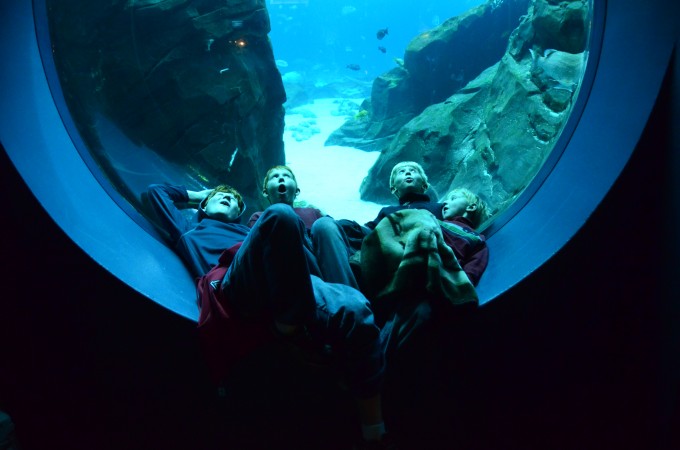 Don't get the idea that all this new found enlightenment and contentment came for free. We spent as much in time and energy, and even money in filling our souls with time and togetherness. But instead of feeding the want monster, we had inadvertently ridded ourselves of the press of desire. That's not to say that we will never want another present, or that the kids won't still get the gimmies at the grocery store. But I can say we have found a place of peace- a peace that comes with being totally filled up with something that won't break, won't lose its shine, and can't ever be taken away.