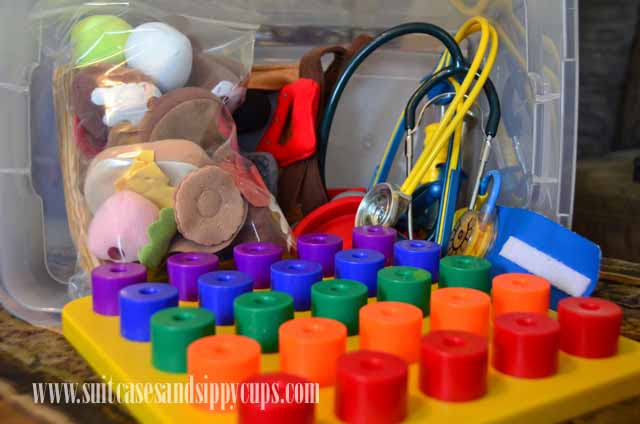 The topic of toys has come up more than once from the kids as we have been preparing for this three month trip. At home, thanks to generous grandparents and years of hand me downs, we could open a "Just for Boys" Toy Store. Thinking about how we could limit those toys due to space was actually quite thrilling to me. When we have camped in the past, the kids have found plenty to do by just hanging out in nature, so I knew our toys would be limited, but we would need to bring some along. We just had to decide what to bring.
We had a family meeting to discuss what types of toys we would be able to bring on the trip. Let me just stop right here and list this as Reason # 684 that travel benefits kids. It was so amazing to offer the kids a real world problem to solve and watch them go to work. They were completely "in-tune" with the space restrictions that being in the camper would create and easily they came up with these guidelines with very little grownup help. Letting them be a part of the process goes a long way to helping them be happy with the toys that we choose.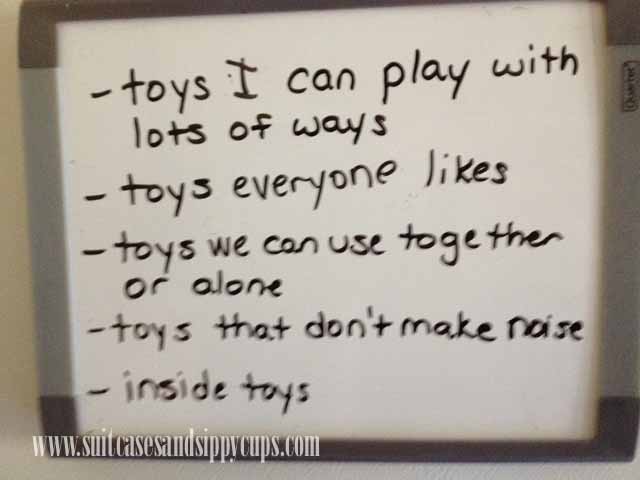 ~Notes from our family meeting~
Guidelines for Toys to Travel with Long Term
Open ended toys that could be played with a variety of ways and could be reinvented to play in new ways
Toys that could be enjoyed by at least a majority of the kids.
Toys that can be enjoyed as a group or individually
Quiet toys! No toys that make noise or play annoying music (for obvious reasons)
Toys that can be enjoyed in a small space and are intended for indoor play.
Once we had our guidelines in place, I showed the kids the buckets I had set aside for toys, so that they could get an idea of what kind of space they could fill, and I set them off to decide what to bring. I had originally purchased four buckets, thinking I would give one to each kid, but I pretty quickly decided that I needed to use one bucket to store "outdoor toys." I think it will make it easier just to hand the kids that whole bucket and implore, beg, scream, ask sweetly that they go outside and find something to do.
That left three buckets for the kids to share and fill with the playthings that would fill their spare time. So, what did they choose?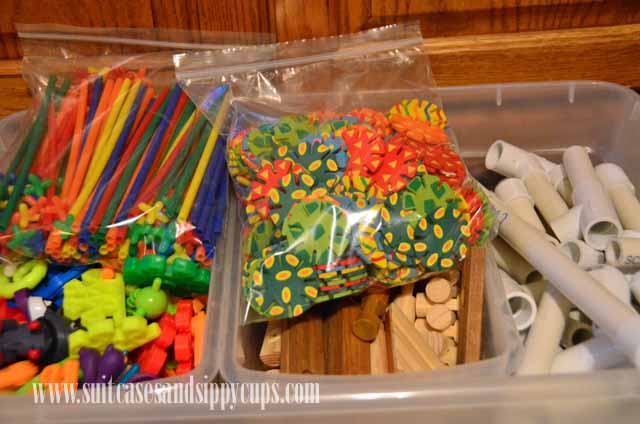 The big kids picked mostly building toys-tons of legos and other building products that will be great for open ended play. My favorite is the pipes and fittings that can be used for everything from marshmallow shooters to fort building. I did the choosing for the three year old, but I was careful to pick his favorites, which included cloth food and tools from Ikea and his doctors kit. Remarkably, after the kids had chosen their toys, we had only filled two of the alotted three boxes, so there was room to include two extra tubs that were filled with snap circuits and a bridge building kit, which should satisfy our science needs for a while. In all it fits very nicely in one side of our dining room table storage, and I am very pleased with the possibilities for play that we have available.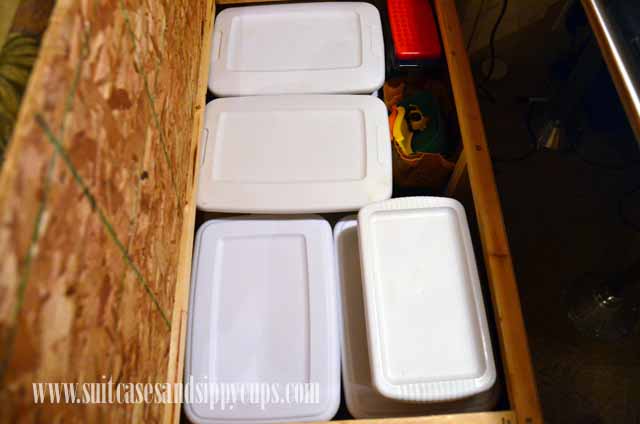 It's your turn! Share your tips for travel greatness! Link up below and be sure to visit some of the other sites and share the travel love.