Michelangelo worked in clay. Monet worked in watercolors. Vince Hannemann works in junk. Some could argue that what reveals the true talent of the Masters is that they were able to create something from nothing. I would contend that there is an equally valuable, though slightly less understood, talent that allows an artist to make something from something else, especially if that something else is piles of broken and discarded refuse.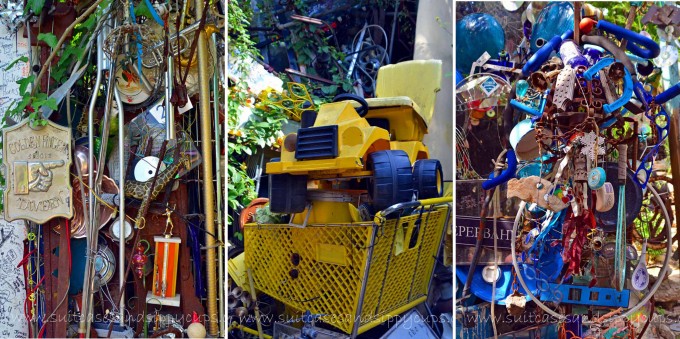 Hannemann began constructing his Austin, TX based cathedral in 1988 and he estimates that it now contains over 60 tons of junk. When people ask him to assign some transcendental meaning to his creation, he simply shrugs it off. "I just did it because I liked it," he told me during our visit. "You know, it's fun."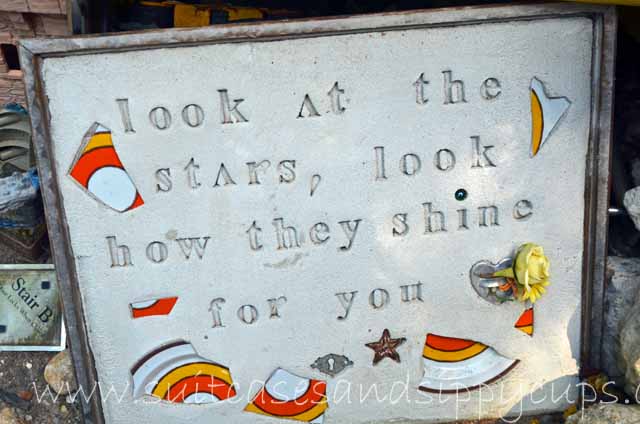 Maybe it seems overly simplistic, but Hannemann is not alone in his sentiments. Other 'yardists' such as the creators of the Beer Can House and the St Jo Field of Art, also express unassuming sentiments about their upcycled creations. It's just something they do for fun, nothing more, and nothing less. While I am perfectly content with their reason to create, I am still pondering the reason why I (and so many others) are compelled to visit.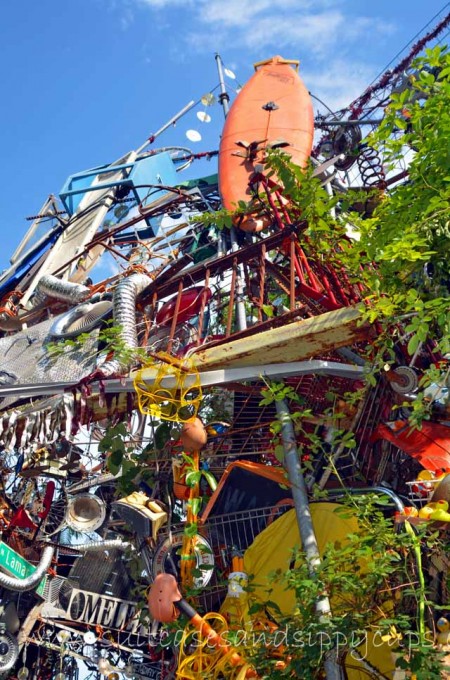 In some ways, I think visitors flock to these types of art projects because they feel as though it's a type of art that they could reproduce, or at the very least understand. The art of composition and color may be a foreign concept for many, but anyone can connect to a garden of rubber duckies and troll dolls. With that kind of personal connection, we can imagine that there could be a place where we could have the passion and the courage to forget the constraints the world has given us and dive into offbeat creativity. We want to believe that there is a part of us that could be that creative, and daring, and fun.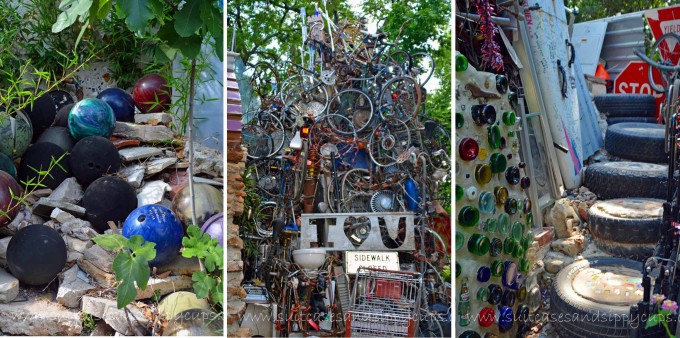 But it is more than just the whimsy and oddity of this particular media that draws people in. A work of art made from trash has implications that just cannot be shaken. It touches something deep in us that insists that being discarded does not end in ultimate destruction, that nothing is completely unusable and without value, that when things are at their most broken and unlovely point, there is still hope. We want to believe this about the world and we want to believe this about ourselves.
~Today I am linking up with Budget Travelers Sandbox and R We There Yet Mom~