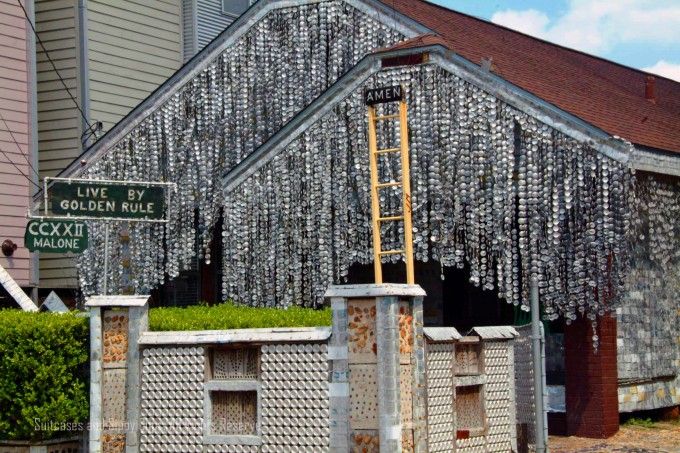 A house covered in so much shiny metal is sure to catch your attention. Is it a monument to recycling? An unbelievable eyesore? A clever way to cover up your Saturday night indiscretions? It's a case of beer is in the eye of the beholder, and for John Milkovisch, there was truly nothing finer in life than cold beer -or six a day.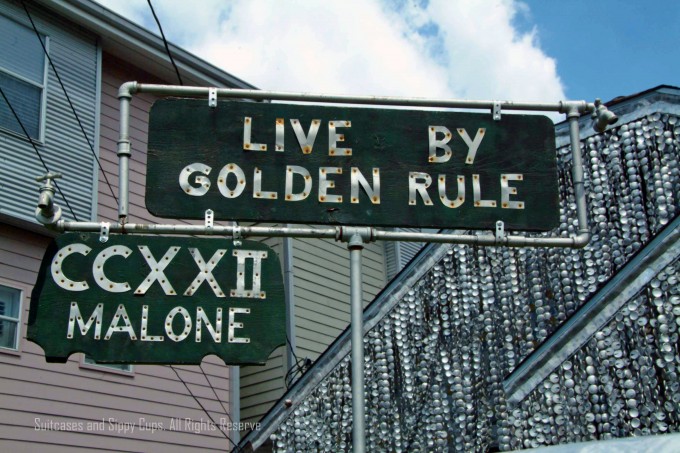 Milkovisch, a retired upholsterer from the Southern Pacific Railroad, believed in two things quite firmly: beer had healing powers and throwing things away was wasteful. Combining those two passions found Milkovisch with a collection of empties growing at a rate 2,200 a year. Once his garage was full, he was faced with giving up his two loves or coming up with a clever solution. And so the Beer Can House of Houston was born. After lopping off the tops and bottoms, the metal was flattened into sheets and then connected to form the siding of the house.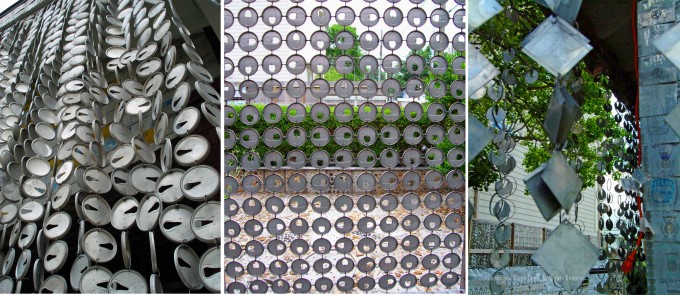 The tops and bottoms were then joined together to form a giant curtain of chains, making the house not only a sight to see, but also to hear. In a light breeze the clinking was almost hypnotic, but it is reported that the sound can be heard over three blocks away and we couldn't help but wonder what the din would be like during hurricane season.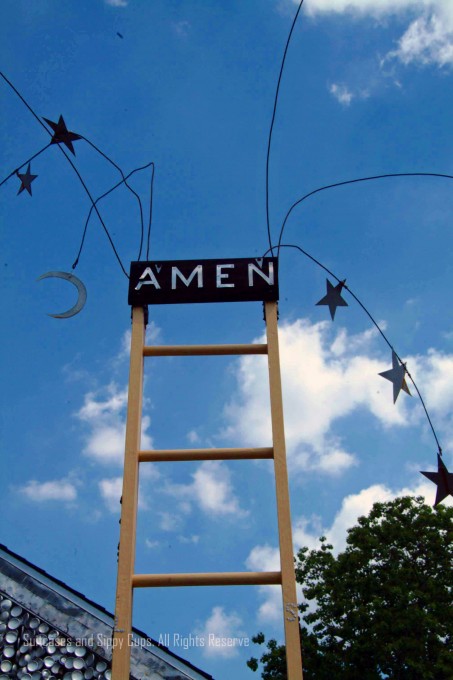 The estimated 50,000 beer cans are the main attraction, but they aren't the only oddities to behold at 222 Malone Street. John's tinkering obsession began when he installed mosaic and marble inlaid concrete throughout his yard so that he would no longer need to mow. A yellow ladder adorned with stars and moons juts out of the front yard, as a symbolic ladder of success. The black rung reminds visitors that some people just don't make it.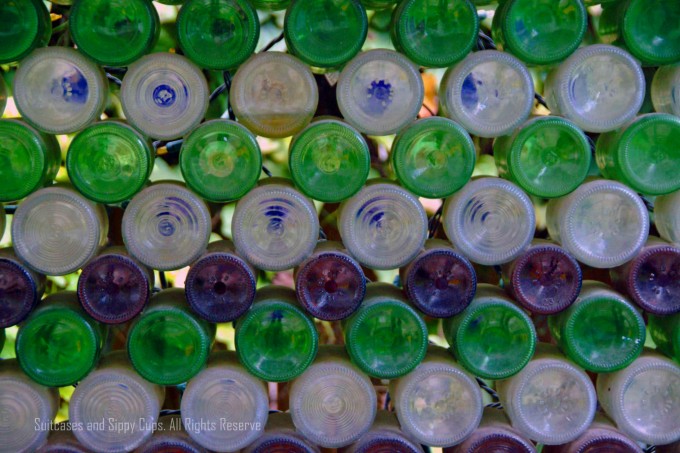 Don't be getting any lofty ideas or start calling this creation a work of art, though. John himself would set you straight by saying, "Some people say this is sculpture but I didn't go to no expensive school to get these crazy notions." John also has a thing or two to say about the thousands of visitors that flock to the house each year- "Everybody thinks this is great. I wouldn't walk around the block to see this."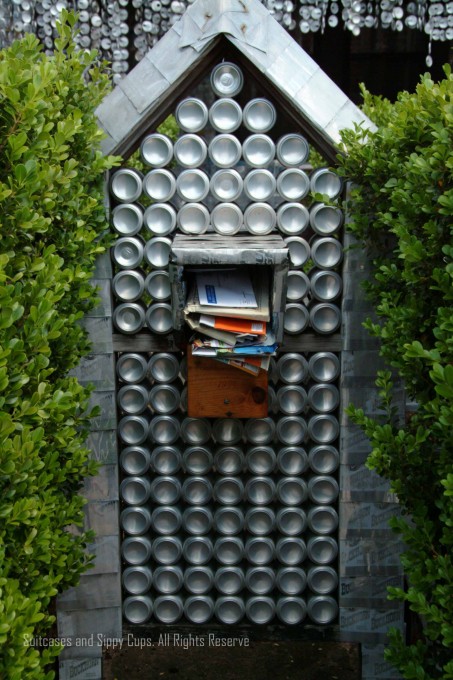 Not all of John's thoughts about his beer castle are so self-deprecating. John stated, "They say every man should leave something to be remembered by. At least I accomplished that goal." He certainly did that, and if he were still around, I think he'd be the kind a guy you would want to join for a drink.
~This post is a part of Travel Photo Thursday at Budget Travelers Sandbox~