This is a guest post series by my oldest son, who has been inspired by the book 101 Places You Gotta See Before You are 12 by Joanne O'Sullivan to see all 101 places before he is 12 at the end of the year. It is possible that nothing has inspired him more than this book to see of the world, and it is certainly a book that is fun for kids to use. The back of the book has stickers for kids to use to mark their favorites as they mark things off their list. My second son has even been inspired by the excitement he sees in his brother's quest, and he wants to start a pursuit of his own. Of course, he doesn't wat to be just like big brother, so he's looking at 101 Things you Gotta Do Before Your 12, also by Joanne O'Sullivan. Maybe we'll see some guest posts from him in the future.
~~~~~~~~~~~~~~~~~~~~~~~~~~~~~~~~~~~~~~~~~~~~~~~~~~~~~~~~~~~~~~~~~~~~~~~~~~~~~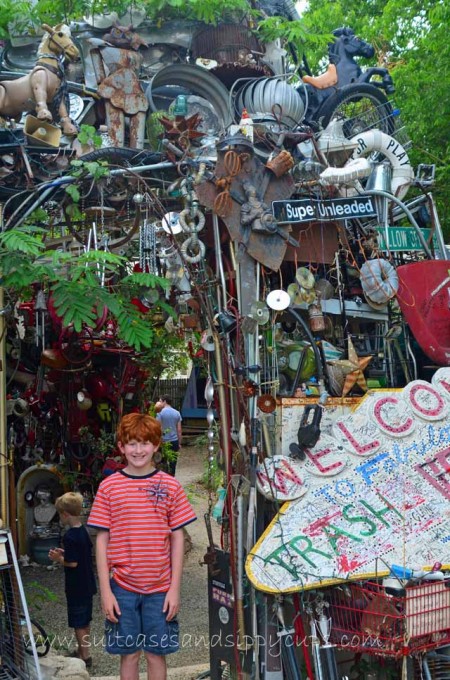 A Guest Post by an Almost 12 Year Old Traveler
Where am I? Cathedral of Junk in Austin, TX.
Why am I Here? My mom is a little obsessed with roadside attractions and other weird things that normal people don't care about.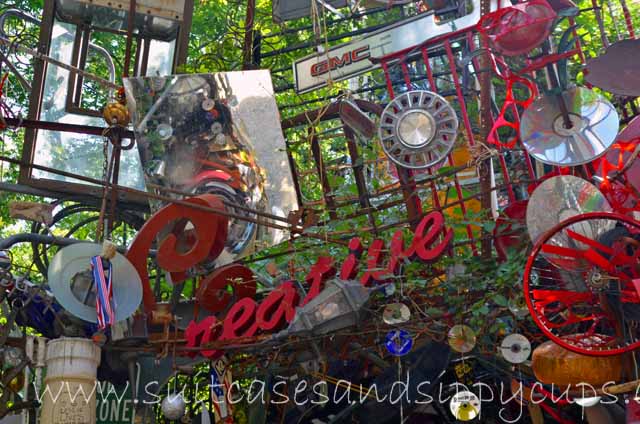 What's so cool about it, anyway? At first, not so much, but when I went inside I decided that they should have called it the Cathedral of Treasure. What you need to understand is that this place is completely made of stuff other people don't want (junk), but the artist made it into a colossal masterpiece. It's not just random junk everywhere, but has been organized into categories. All the metal junk is together and all the red junk is together and all the blue junk is together.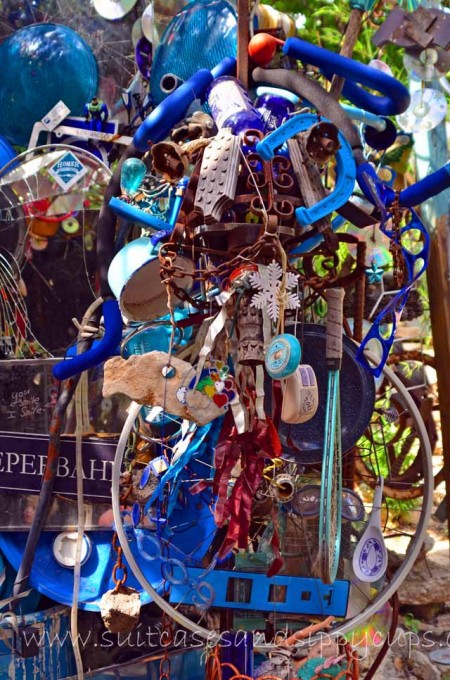 Well, did you learn anything? Well, it was more fun than educational, but one thing I did learn was that there are lots of ways you can use trash.
What should other kids know about visiting? Just one thing, plan to stay all day so you won't miss anything.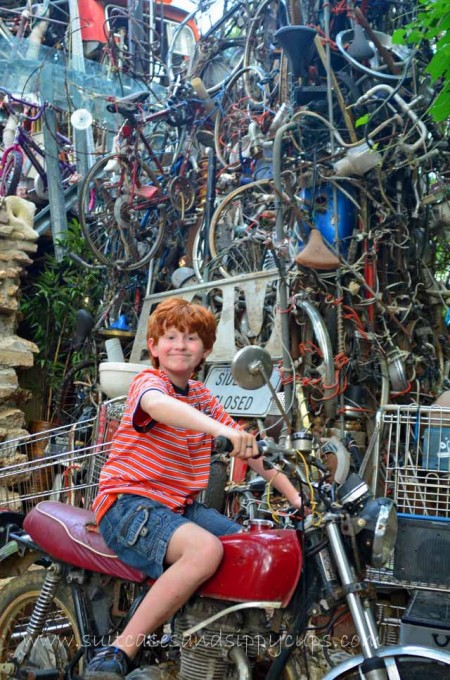 Rate it on a Scale from 1 to 10. I'm surprised you even have to ask….a 10!
If you are like me, you are probably wondering why someone would build a Cathedral of Junk. My mom has some ideas of her own, but I think it was just for fun.