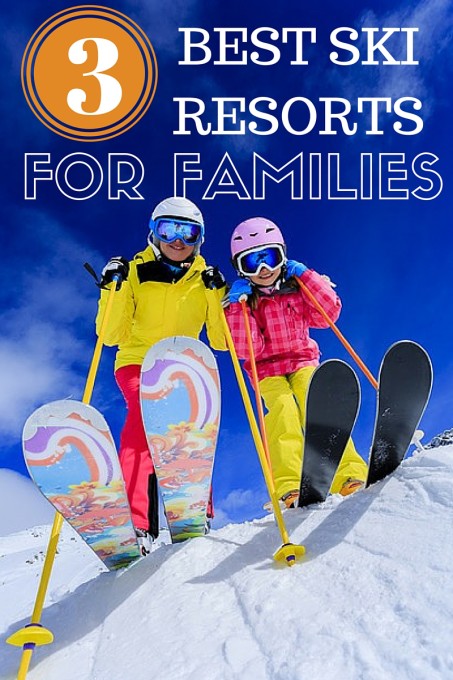 Choosing a ski resort for families can be an overwhelming task, but the best ski resorts for families have a few things in common. The best ski resorts for families have a variety of ski terrain, especially beginner terrain with long runs that limit the number of chair lifts needed to access the run. These ski resorts will also have a wide variety of activities to entertain kids that don't involve hitting the slopes, and restaurants and activities that welcome kids. Here are three ski resorts that hit the three big points that make families happy.
Go Big
As the biggest ski resort in the United States, Vail Resort ranks up there as one of the best for families. Why? Because it has everything. A family can easily spend a week in Vail and not see and do everything it has to offer. In addition, Beaver Creek Resort is just down the road about 20 minutes, so a day trip there is a must. There are an almost overwhelming amount of lodging options surrounding Vail and just as many restaurants. Additionally, the ski school is world renowned. Ski and snowboard schools are available to people of all ages including a specialized children's ski and snowboard school. In addition ski and snowboard schools are available to all skill levels and abilities. Vail truly offers a family resort with something for everyone.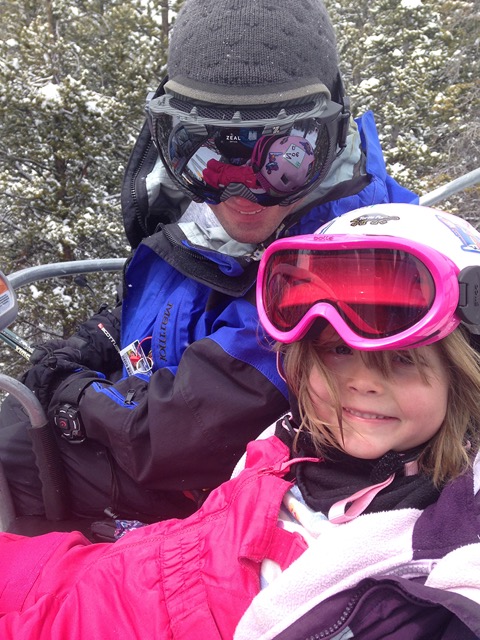 Family activities at Vail Resort include:
Adventure Ridge - an on-mountain all terrain park with tubing, kid's snowmobiling, snowshoeing, a restaurant and ski biking. Fun for the whole family without strapping on skis.
Ice Skating - There are outdoor ice skating rinks in both Vail Village and its neighbor, Lionshead.
Nature Discovery Center – A mountaintop center to educate children and adults on the wildlife within the Vail Valley.
Winter Events - From Vail Holidaze in December to CarniVail in February, there is always a special event going on during the winter that invites families to enjoy extra amenities.
For dining options, Vail has a wide variety of family friendly restaurants. Try the Blue Moose, a family friendly pizza joint with locations in both Lionshead and Beaver Creek.
Authentic Colorado
I can't say enough good things about Crested Butte, Colorado. A small town in the Gunnison National Forest, Crested Butte is a bit of a drive from Denver, but worth it. It has Victorian charm , fewer crowds, and is a perfect place a family ski trip. The ski mountain has enough terrain for both advanced skiers and beginners and the ski school is top notch.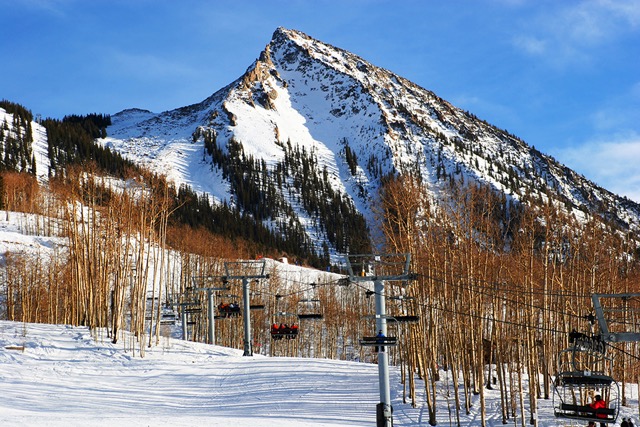 Crested Butte also has a fantastic Children's Discovery Museum, where I spent hours with my two kids during our last trip. The museum is near the base of the mountain, making it a perfect place to spend a half day before meeting up for a hot chocolate with the diehard skiers in your family.
The restaurants in Crested Butte also cater to kids. Many have added arcade games in their restaurants and serve "kid friendly" portions of regular meals to satisfy the pickiest of eaters. Visit Donita's Cantina for some fabulous Mexican fare and a yummy kid's menu.
A quick note about Crested Butte, however. This truly is a small town with a very small grocery store. Stocking up in Gunnison before you arrive is a good idea.
Greatest Snow on Earth
Utah truly does have the world's best snow. Light, fluffy and perfect for both learning to ski and experience other mountain sports. Park City Resort dubs itself the "most skiable terrain" in America. The resort is only a 35 minute drive from Salt Lake City and has a perfect mix of beginner, intermediate and advanced terrain, making it ideal for a family of all ages. Some of the family friendly activities include: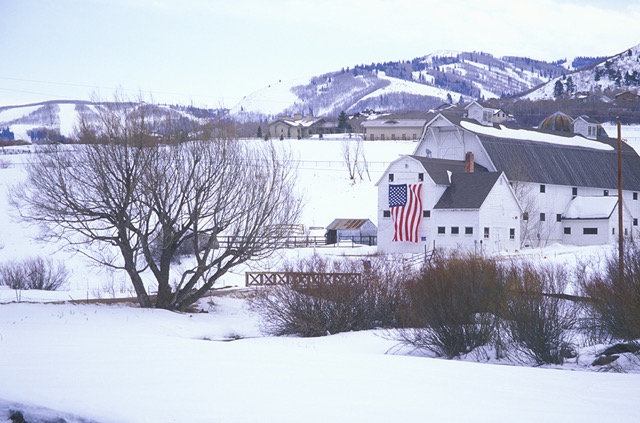 The Flying Eagle Zip - A kid friendly zip line right at the base of the mountain, it is fun for both adults and kids, but kids must be at least 42 inches tall.
The Alpine Coaster - Also at the base of the mountain, the Alpine Coast is a roller coaster in the snow. Partly automated and partly in the control of the rider, the coaster is a huge hit with kids.
Sleigh Rides Dinners - I did this as a child and still remember it vividly. A horse drawn sleigh takes your family from the base of the mountain up the ski runs to a gorgeous mountain lodge where you enjoy a hearty meal in the lodge.The sleigh ride is cozy and fun for kids and has breathtaking scenery.
There are countless things to do in the Park City area, including tubing, snowshoeing, dog sledding and ice skating. In addition, Vinto has been voted Best Restaurant for Families in Salt Lake City magazine with great pizza and a family-friendly atmosphere.
There are so many great ski resorts in the United States that it is practically impossible to narrow it down. Many resorts aren't as child-friendly as far as the terrain goes, however, so when narrowing it down to the top three ski resorts for families, I took terrain, activities and beginner slopes into consideration. No matter where a family chooses to go, however, a ski vacation is a fantastic way to spend time together as a family.