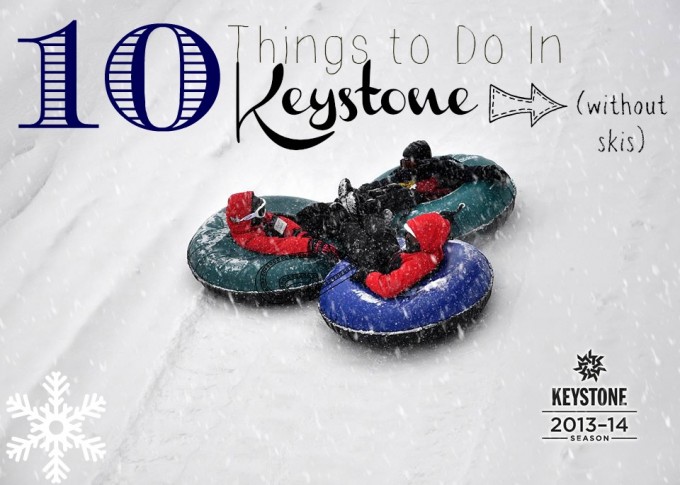 Of course you want to go to Keystone and take the whole family! Keystone and kids go hand in hand, but what is there to do for non-skiers? Plenty. There is a long list of winter activities that don't require skis or snowboards, and many of them are FREE! Check out these ten activities to enjoy winter fun in when you are not hitting the slopes.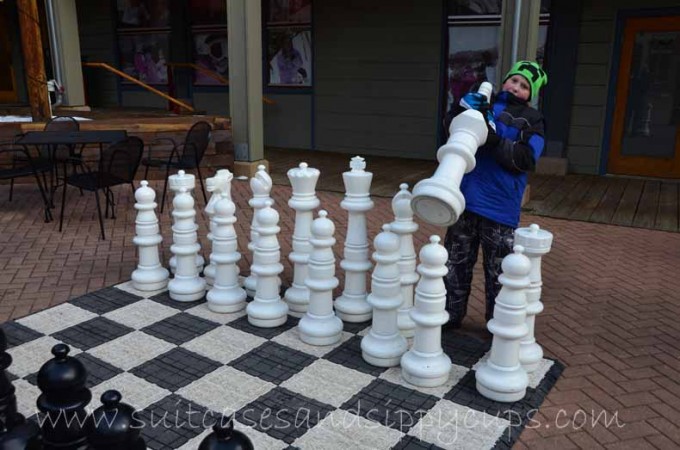 1. Wander the Village: Don't underestimate the entertainment value in wandering River Run Village to find fun activities off the slope. Giant game sets invite a friendly game of chess or Connect Four. Playful xylophones invite kids to stop and pound out a melody. Photo ops with the giant wooden chair or the ice carvings are a fun place to stop, and there is always a rousing fire in the evening to invite gathering. Plus, you never know what you might see in the village. Santa and his reindeer have been known to stop by during Christmas, and Ripperoo and his friends parade through on Saturday afternoons.
2. Snow Tubing at Adventure Point: Time flies by when you are whooshing down one of seven lanes at 11,640 feet. Located at the top of River Run Gondola, you are at the highest tubing lanes in the world. The views are spectacular, but the biggest thrills are grabbing a tube and racing down the bumps and turns of the lanes as a whole family. Kids must be 42 inches to ride the big hills, but a smaller hill is new this year for the little ones to enjoy the tubing fun atop the mountain.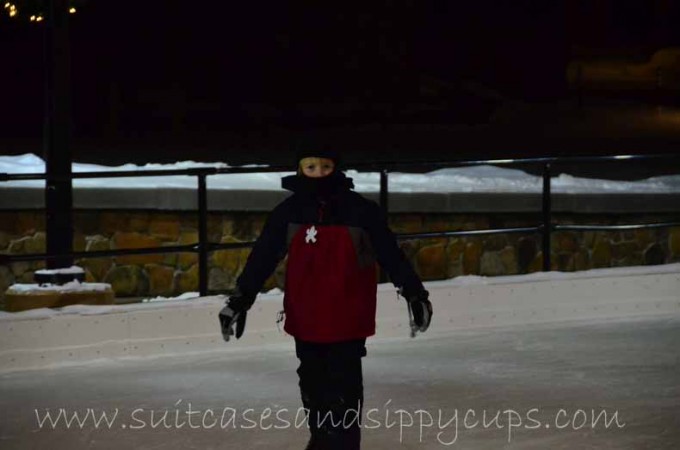 3. Ice Skating: Imagine yourself a whimsical ice skating champion at one of two ice skating rinks in the resort. Dercum Square Ice Skating Rink sits in River Run Village, surrounded by a kids' playground and the nearby Expedition Station. It is also the location of many fun (and FREE) Kidtopia activities, including daily cookie hour and the conclusion of Ripperoo's Parade on Saturday afternoon. Lakeside Village Rink is another ice skating option, and a big one! At 5 acres, it is the largest zamboni maintained rink in North America.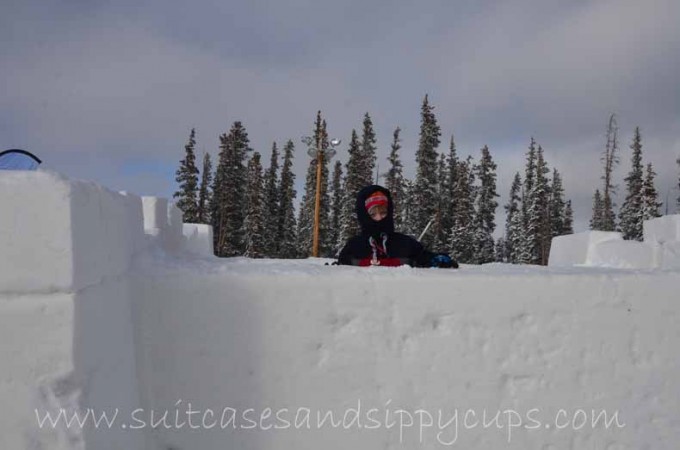 4. Kidtopia Snow Fort: The largest snowfort in the world is back and bigger than ever! Kids (and kids at heart) can have fun storming the castle at the top of Dercum Mountain, where climbing areas, mazes, and tunnels invite imaginative play.
5. Mountain-Top Snowcat Tours: Why should the skiers and boarders get the best views? You can check out the views without ever strapping on pair of skis by climbing aboard a rugged Snowcat. During the tour in the comfortably heated vehicle, you will travel across the variety of ski trails and make several scenic stops. Be sure to bring along your camera to catch a picture of the Continental Divide from the top of the mountain.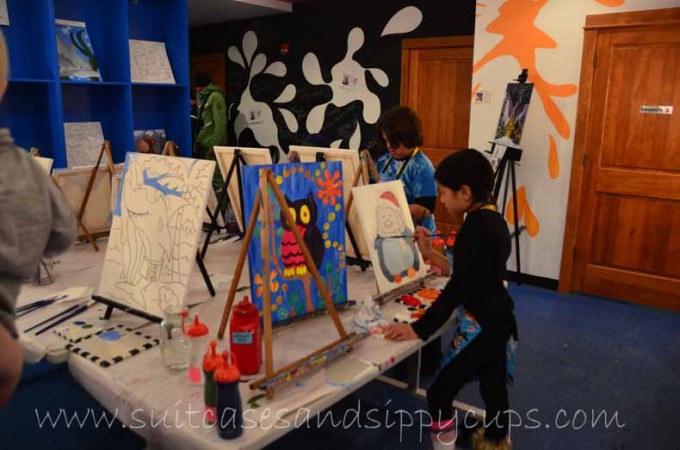 6. Ready, Paint, Fire: Tap into your creative side at the "Paint Your Own" art studio. Pottery and canvas painting is available for a $5 painting fee, plus the cost of your art choice. Kids can choose from a wide selection of ceramic plates, mugs, and figurines or choose a canvas painting pre-sketched for little ones to fill in the blanks.
7. Kidtopia Headquarters at Expedition Station: If you are looking for a warm place to spend a little quality time with the kids, head into Kidtopia Headquarters next door to Ready, Paint, Fire. Activities inside include board games, air hockey, art projects, and science experiments. On Wednesdays, DJs pump up the volume with a Wild Wednesday parties that includes prizes and face painting.
8. Snowshoeing at the Nordic Center: See a different side of the mountain at the Nordic Center, where 9 miles of packed trails offer scenic and serene views. Snowshoeing is a sport that can be enjoyed by all ages and activity levels.
9. Chicken Dance at 11,444 feet: Dining in style begins with a brisk gondola ride to the top of North Peak where a Bavarian menu of cheese and chocolate fondue and a polka band are waiting. The atmosphere is cozy and romantic, but not so stuffy that you wouldn't feel comfortable busting a move to the Chicken Dance Polka. Keystone Resort offers other entertaining dining options, such as a horse drawn sleigh ride to an authentic homestead for an evening of dinner and entertainment.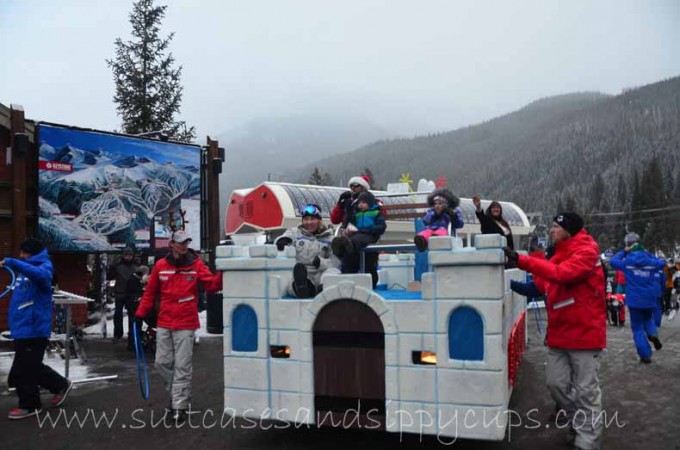 ~Saturday is Parade Day in Keystone~
Kidtopia: This season-long festival was designed with little ones in mind, and proves that kids are king at Keystone. Daily programming offers something special everyday of the week, and encourages kids to explore the winter wonderland without ever strapping on a pair of skis. Saturday evening fireworks are a family favorite, while Cupcakes and Canvases classes encourage kids to tap into their creative side. The list of activities goes on and features something for every interest, whether it be hitting the trail to track Bigfoot or stargazing in the crystal clear skies above the mountains. Check out the list of activities here and start planning.
~Keystone hosted our family for a weekend to enjoy the resort. They did not require that I express a particular viewpoint and all opinions are my own.~