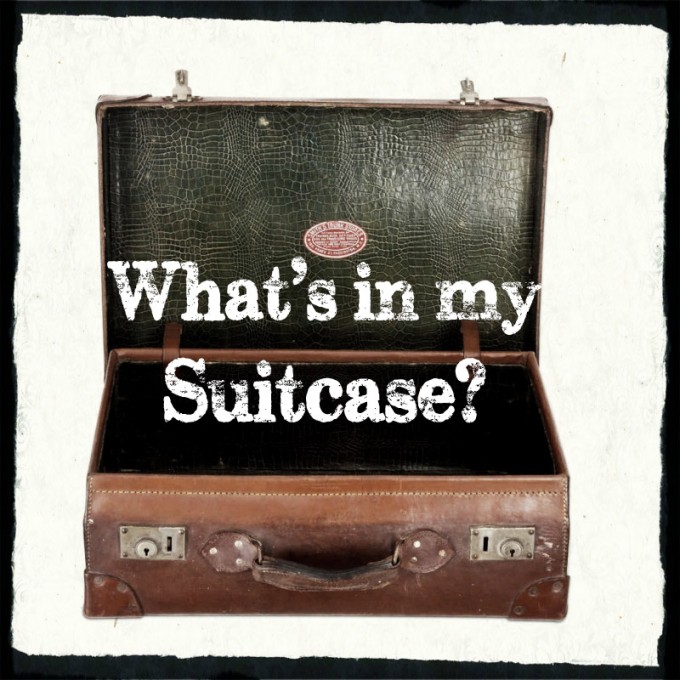 Today, I am sharing tips from my friend Megan about how to avoid overpacking. Megan has traveled all over the globe and has recently moved to the US. She knows all the tricks!

What's in my suitcase?! Hope this all fits!!
How to Avoid Overpacking
Packing for a vacation is generally everyone's nightmare, including mine, and while a lot of us love to travel, very few of us love to pack! Plus, packing usually comes at a really bad time! Generally people finish work one day and fly out the next, so by the time you're throwing things into your suitcase you're stressed out, and would rather be doing anything but! When I began travelling I would pack everything bar the kitchen sink, however over the years I have slowly honed my packing skills down to a fine art. In fact once I even did pack a kitchen sink! (I purchased a really great collapsible sink for camping in Africa!)
So why is over packing such a big deal? Surely it's better to be safe than sorry and not wear something on a trip rather than not having something to wear! Take it from the girl who once wore 5 kilos of clothes onto a plane to avoid paying excess luggage fees, overpacking will cause you nightmares at some point! Unfortunately there is even a video from my famed flight!
Having learnt my lesson, I have since taught myself how to pack practically when travelling, and have never had to wear 10 layers of clothes onto a flight again!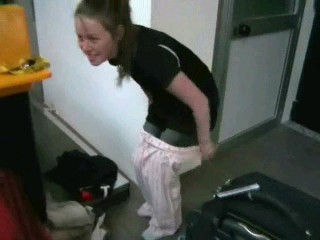 Wearing 5 kilos of clothes onto the plane in order to avoid excess baggage fees!
How to pack practically:
I like to travel with the largest carryon luggage possible; however I won't pack anything in this at the beginning of the trip. Regardless of whether you go shopping or not, for some magical reason there always seems to be extra luggage at the end of each trip which just won't fit back into your suitcase! Keeping space free in your hand luggage solves this problem!
Anything you pack "just in case" should not be in your suitcase. Put it back! Sure, pack one rain jacket or a small umbrella in preparation for potential bad weather, but if you happen to get a last minute invitation to the Queens Garden party take that opportunity to go shopping! I guarantee you will never touch your "just in case" additions during your trip.
Take an absolute minimum of toiletries. Liquid soap and shampoo are the same thing! However don't travel with brand new bottles of liquid, as the liquid in the bottles can expand with the change of pressure within the aircraft, causing some spectacular leakages! So try and use each bottle at least once before you leave home. Also make sure your toiletries bag is waterproof as a lot of them are not – I promise you leaks happen!
Choose clothes that are appropriate for your climate. If you're going somewhere hot and you are coming back to a cold climate make sure to pack at least one set of warm clothes. This sounds relatively straight forward; however I've made the mistake before!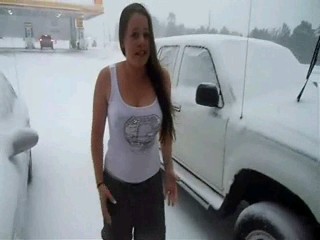 These were NOT appropriate clothes for this climate! Although in my defence we did drive into a freak blizzard in Arizona!
Travel with clothes which can do double duty. For instance men's shorts can double as swimwear; sarongs can double as a skirt, shirt, dress, table cloth, and, in times of desperation, I have turned a sarong into a bag!
Shoes will always be difficult because they are big and bulky and generally get in the way! I always pack my shoes in a plastic bag so that I don't get dirt throughout the rest of my clothes, and only travel with 3-4 pairs of shoes. I travel with a pair of running shoes, a pair of flats, a dressy pair for evenings, and a pair of flip flops for the beach. You don't need to take 4 pairs of different heels while you're overseas – I've learnt that fellow travellers don't care how you look and they certainly don't pay attention to your shoes!
Tightly rolled clothes take up less space in your suitcase and are less prone to get deep wrinkles from fold creases! This has been proven!
And Lastly:
Compression sacks are a godsend and save so much space, enabling you to shrivel your clothing into a tiny, tight bundle using minimal suitcase space!
What are some of your tips for packing practically?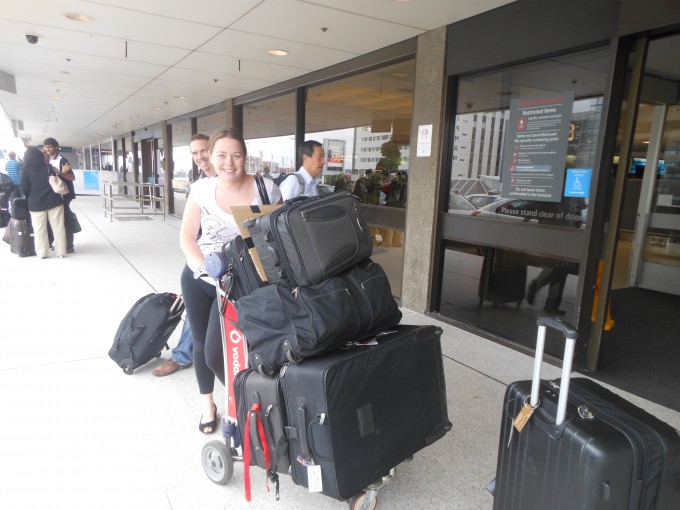 Photo: This is NOT what practical packing looks like! Although give me a break, I'm moving internationally here!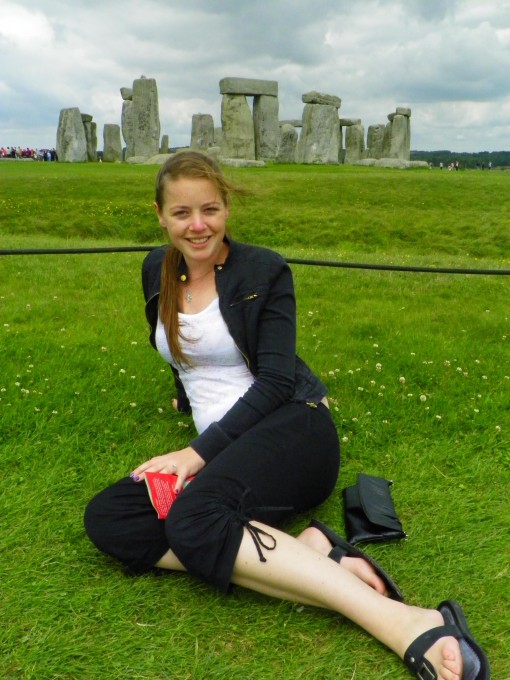 Meet Megan!
Megan is an Australian Journalist who has been travelling and blogging around the world for the last 7 years to inspire others to embark on their own worldwide adventure! Her husband Mike is an American travel photographer, and together they have made the world their home.
Meg has recently launched "Where in the World is Megan Claire?!", an up and coming travel blog which aims to give you the best tips and advice on travelling, volunteering, living, working and holidaying abroad. She hasn't been everywhere, but it's on her list!
You can follow her journey on Facebook, Twitter, YouTube, Pinterest and Instagram also.