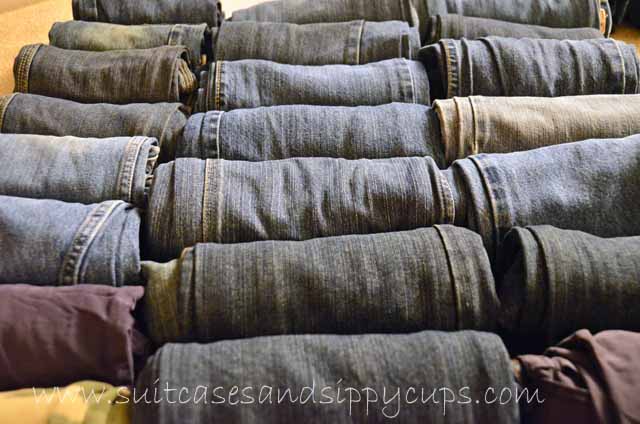 In today's segment of "I reject your reality and substitute my own," I am experimenting with packing rolled clothes instead of folded clothes. I have heard that it saves room and keeps clothes from wrinkling, but I have always resisted doing it that way mostly because I've never done that way before and didn't see any reason to change. Apparently, I am old and set in my ways. But, I have also always had the luxury of being stubbornly resolute in my packing methods because I had plenty of room in my suitcases. There was no real reason to need to conserve space. All that changed when I decided to move all the clothes a family of six will need for two seasons and three months into a camper. Now space is at a premium, so it was time to swallow my stubbornness and conduct a little scientific experiment. Will rolling clothes to pack save space?
The Scientific Experiment of Rolling Clothes vs. Folding Clothes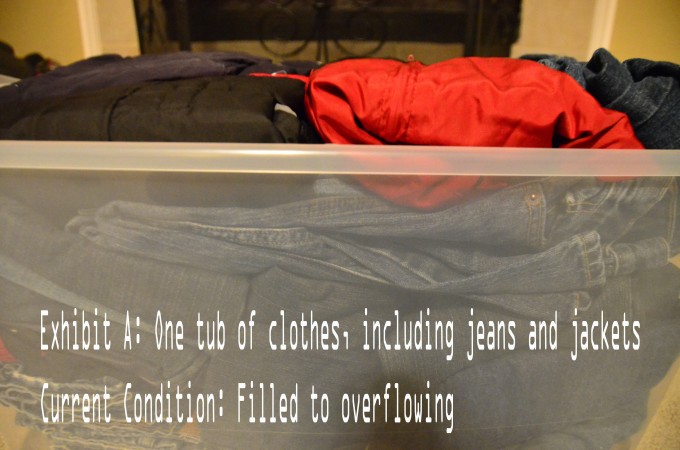 Hypothesis: Rolled clothes will take up less space than folded clothes. Which means I have been doing it WRONG all these years. (grumble, grumble)
Experiment: Remove all folded clothes and roll for storage. (Note: Telling children that you are conducting a scientific experiment makes them want to help. I wonder if I can convince them that doing dishes and cleaning toilets is also a scientific pursuit?)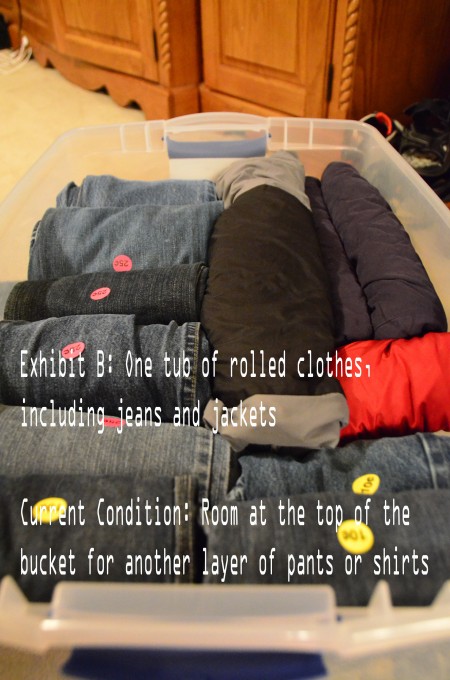 Conclusion: Rolling clothes takes up less room than folding clothes. I was wrong. Figures.
Footnotes: I was able to fit 12 more garments in the bucket after rolling the clothes. However, rolling clothes is more time consuming than just folding (even if you dupe your kids into thinking they are helping with important scientific discoveries). In the future, I would probably only roll my clothes if space is truly limited. Folding is still more time economical, but the space saved by rolling is measurable.
Have you tried something new while traveling lately and discovered that it works? Share your travel tips by linking up below and be a part of Travel Tips Tuesday.