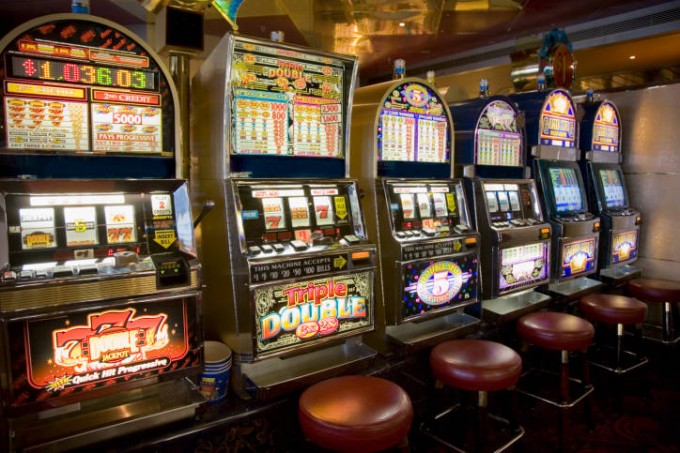 I've never been much of a gambler. I just don't get the appeal. I know some people say it's the thrill of the win, or the rush of adrenaline when you go all in, or even just the sound of the coins falling, but none that really tickles my fancy. I've even been to Vegas-twice- so I've pulled a few handles and blown on a few dice. I still don't get it.
It turns out I've actually been gambling all along, though, and I never realized it. Traveling is one of the biggest high stakes gambling games around, and I am in deep.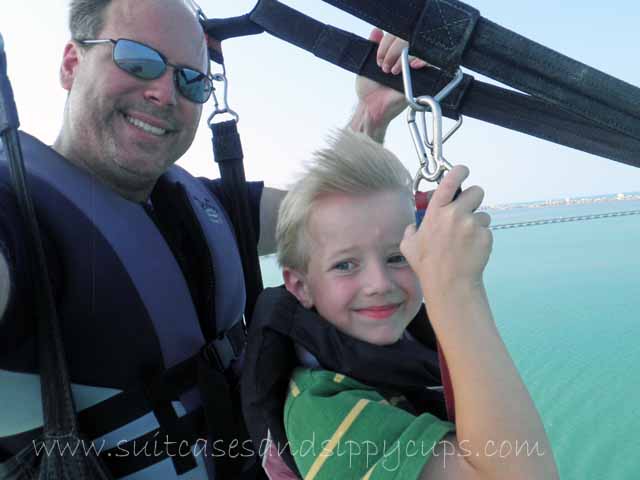 ~Risking it "all" high above the ocean~
I want to be clear: I don't think traveling in general is any more dangerous than staying at home. But whenever you put yourself out there, doing anything other than sitting in a stupor on your couch, you are taking a risk that something could go wrong. Again, I am not talking about life altering tragedies, or even scary near-misses, but just the average upset of the flat tire, lost passport variety.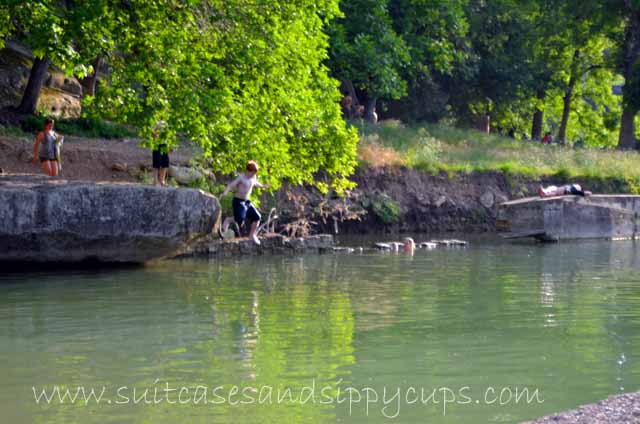 ~Never be afraid to take the leap~
The more you encounter in the world, the greater the opportunity for something to go wrong. It's just the law of averages that most people accept as a hazard of the game.
But, here's where I cross the line from casual observer to a full on gambling addiction of traveling proportions. I travel, and more importantly, take my children traveling because I know that the odds are not in our favor.
That's right. I know that something is going to go wrong along the road. I'm betting on it.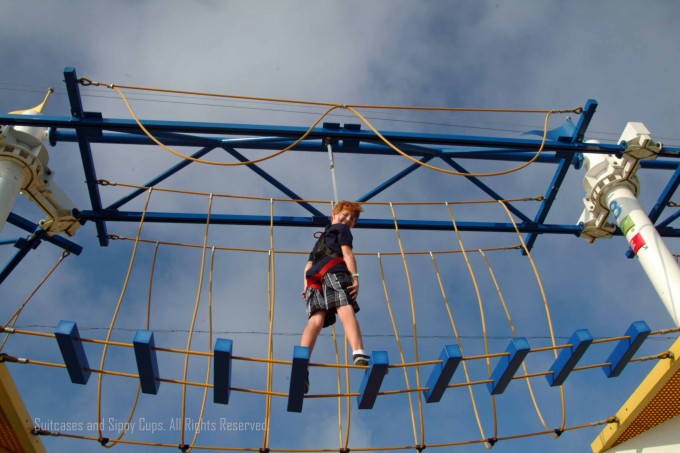 ~Problem solving skills in actions~
Travel Teaches Kids Problem Solving, Critical Thinking, and All Around Awesomeness.
There are some skills that you can learn by passively sitting on your couch and absorbing them through book knowledge. But, there are some skills that you just can't learn unless you actually do them. Handling a stressful situation is one of those things. You can talk about what to do. You can make a flowchart showing a dichotomous decision making scheme. But, until you are in the moment, with the adrenaline pumping, you just don't know how will respond.
It's the real life two minute drill, and you have the ball in your hands. You can practice it all you want, but when it really counts is when the game winning touchdown is on the line.
With that as the scenario, I want my kids to be able to put the ball in the endzone every single time (followed by a wicked touchdown victory dance.)*
*For those of you who don't care for my football analogy, let me say it another way. I want my kids to have the skills to handle a stressful situation successfully (and then do a wicked dance to celebrate, of course.)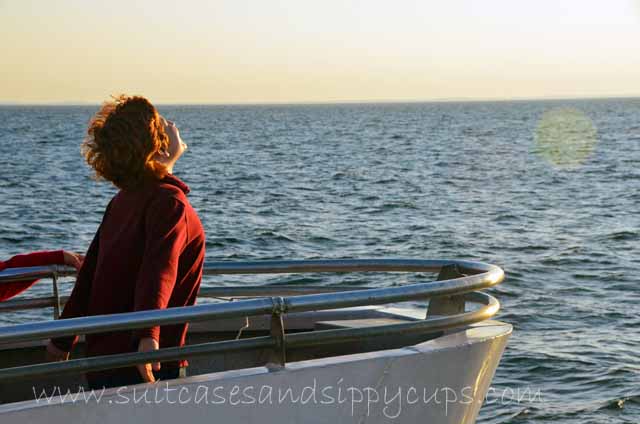 ~Take on the world, kid! You are a conqueror!~
So, we travel as a family, fully expecting that something will go wrong. In fact, we find that we are kinda disappointed when things go exactly as planned. Not only do mishaps make the best family stories, but they are also the best opportunities to practice critical thinking skills and stress management. While we learn together how to handle the specific pitfalls that life hands us, there is bigger lesson to be learned, as well. With each problem solved, we are reminded that we can persevere. That we can overcome. That we are conquerors.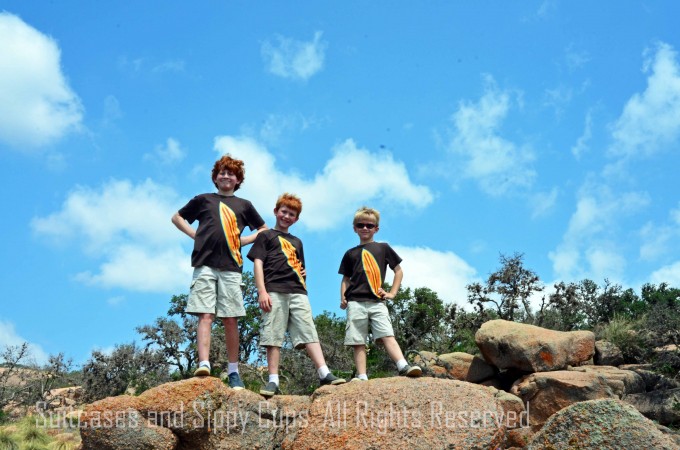 ~Conquering the Top of Enchanted Rock~
If my kids leave my care as grownups with the life skills to feel like they can conquer any situation that life throws at them, then I will have done my job. And if they gain those skills while traveling, then you know we had a heck of good time together in the process. I think that deserves a happy dance right there.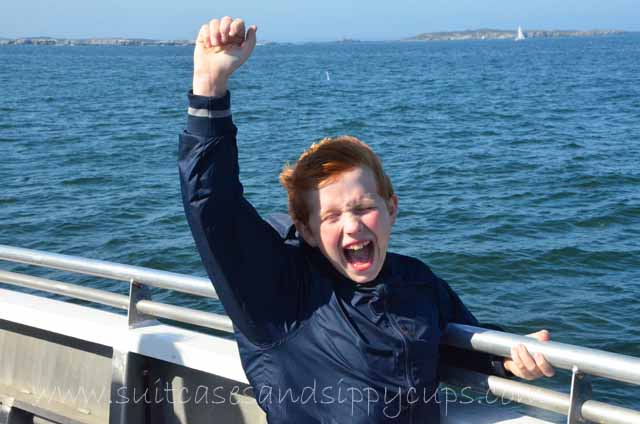 ~The Payout~
So, we'll keep on the rolling the traveling dice and taking our chances. Yes, the stakes are high and the house has the odds. But, when you win, the payout is huge.