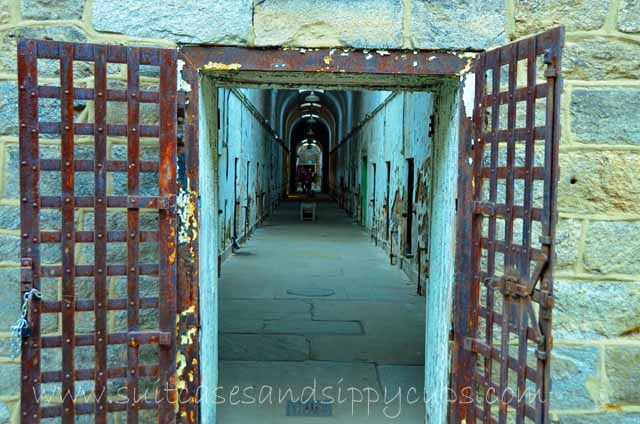 Eastern State Penitentiary in Philadelphia was the first building of its kind in the world when it was built in 1829. The Gothic exterior with imposing stone walls and threatening turrets was designed to create an ominous warning against criminal activity in the city, but it was the interior that was truly revolutionary. The interior of the Philadelphia structure was the first true penitentiary, a building designed to inspire penitence-or true regret- in the hearts of criminals.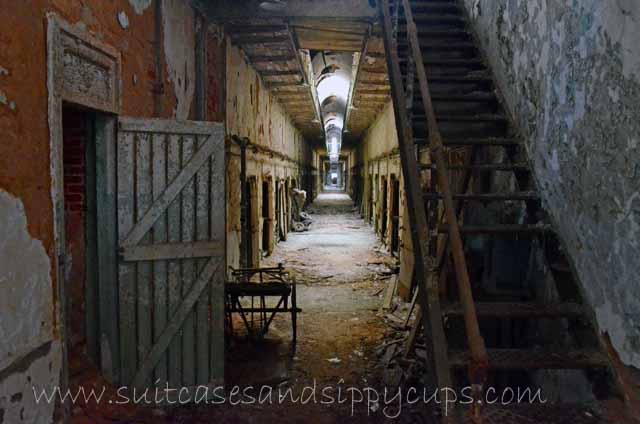 To achieve this penitence, the architects introduced a radical concept to the penal system-solitary confinement. At a time when even the White House did not have running water or central heat, it was no small feat for Eastern Penitentiary to outfit each cell for solitary living. Along with central heat and running water, each cell was outfitted with only a small door for receiving food and a circular skylight called the Eye of God.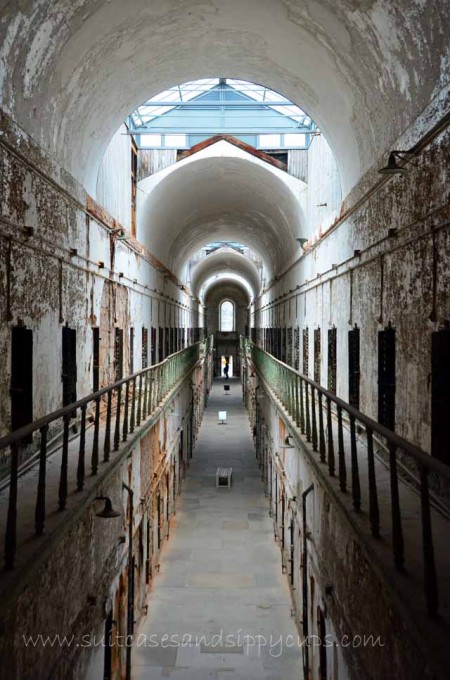 Twenty-three hours of every day would be spent in deathly silence inside these walls. The guards even wore padded slippers over their boots so that their footsteps would not echo through the halls, which were intended to mirror the design of a church.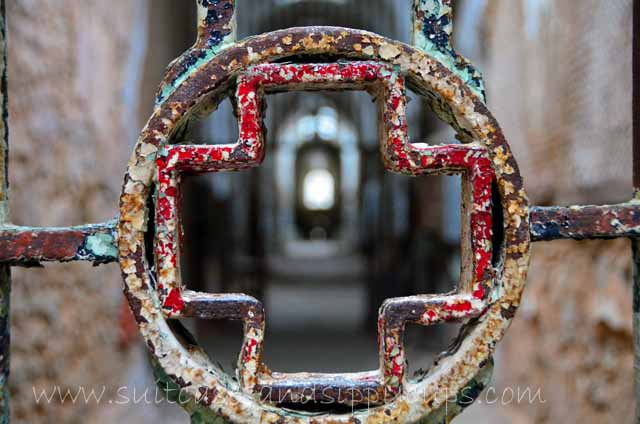 The original seven cellblocks spread like the spokes of a wheel from a center hub, holding many of America's most notorious criminals, including "Slick Willie" Sutton and Al Capone. Eastern State was at the forefront of changes in the justice system, and over 300 penitentiaries around the world were patterned after its design.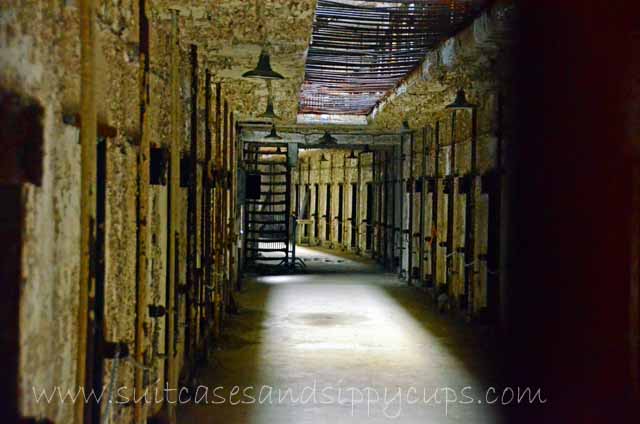 The prison stands today in a state of arrested decay, a concurrence of crumbling tragedy and surprisingly eerie beauty.
~This post is a part of Travel Photo Thursday at Budget Travelers Sandbox. Head over there to see more photos from around the world.~
My family was provided with complimentary passes to Eastern State Penitentiary. They did not require that I express a particular viewpoint and all opinions are my own.