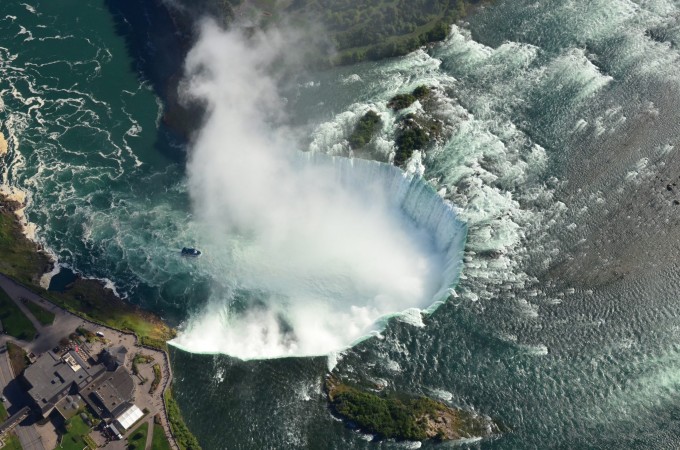 Epic. That would be the one word that would best describe the past three weeks on the road. We have stood under the St Louis Arch, and flown over Niagara Falls. We have floated through the Erie Locks, and felt the confines of an authentic slave pen from Kentucky. We have tried our hand on the bottling line of a root beer plant, and traveled over 100 feet under the earth to tunnel through caves.
But not one of those moments is my favorite memory from the trip. My favorite memory to date is a small, private moment that happened in a rural campsite that is relatively unknown and certainly not special enough to make onto anyone's bucket list.
To understand this moment fully, I have to set the stage for the general mood of the family when we arrived at Shadowbrook Campground. Not surprisingly, two weeks of spending our days in a cramped car and our nights in even closer sleeping quarters has taken a toll. Three square feet of personal space just has a way of forcing the crabbiness to rear its ugly head, oozing out in selfish actions and snippy conversation.
This misery had been percolating under the surface for a few days, but had come full force in the last two days. I had been giving my best team pep talks about there being no" I in Team" and the "Team is only as strong as its weakest link", blah, blah, blah. Mostly these pep talks have been met with smiling and nodding, while grabbing the last cookie and pushing to the front of the line for the bathroom. It wasn't pretty.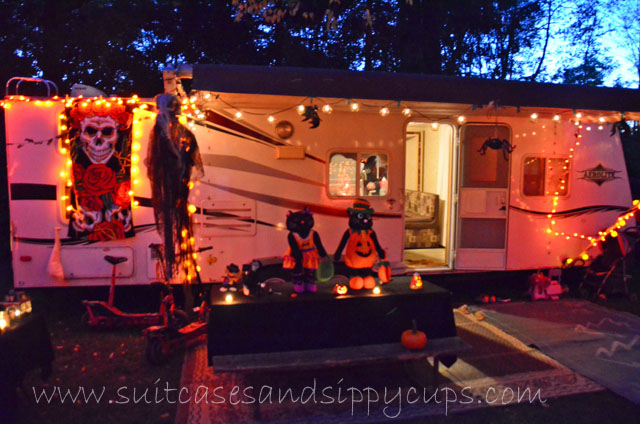 ~This is not our camper!~
That malaise arrived with us when we pulled into our campsite late in the day in Cooperstown, NY. The mood outside the car was in stark contrast, for the campsite was alive with Halloween celebrations. Delightfully creepy decorations were hanging from every campsite. A wagon ride was sitting at the ready. A live band was rocking tunes from camper to camper. Because the campsite closes mid-October, they celebrate Halloween early, complete with a campsite decoration contest. We had arrived completely unprepared.
As costumed kids were scurrying from campsite to campsite collecting candy, we were standing next to our camper as the obvious latecomers to the party-no costumes to speak of, no candy to share, and no decorations. Given the overall mood, I expected the whining and foot stomping to start any minute, so to leave someone else to deal with it head it off, I jumped in the car and headed to town to find some kind of festivities.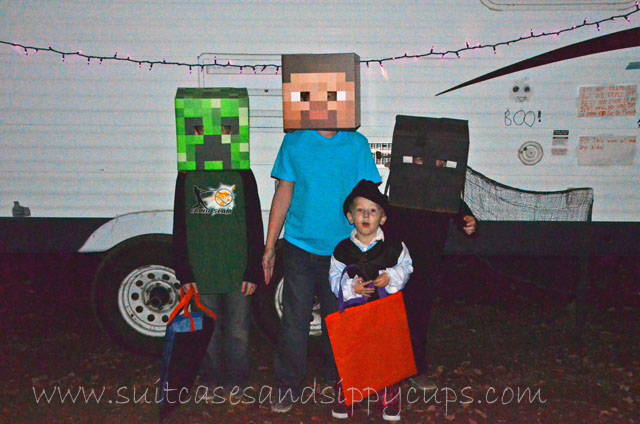 ~Halloween Costumes: Camper Style~
Time was short and the nearest big town was over 30 miles away, so I was hanging all my hopes on the Dollar General in the nearest small town. Remarkably, I was able to find some candy and a few boxes and spray paint to create some makeshift costumes. With my paltry Halloween offerings, I zoomed back to the campsite, hoping to beat the sunset and allow the kids to have some part of the party.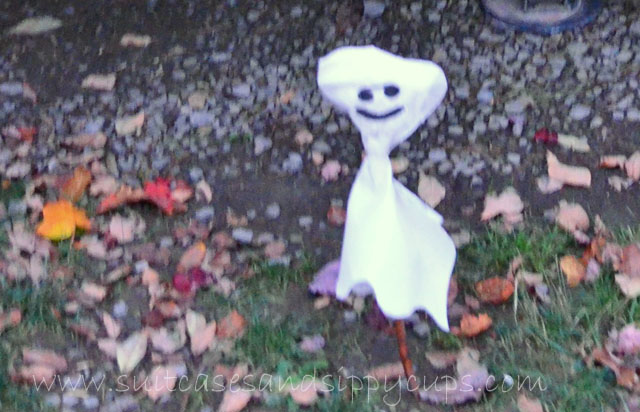 ~Our ghost friend-made of a paper towel and stick~
When I arrived back at camp, the scene that waited for me was completely unexpected. The kids were zipping around with unbridled enthusiasm working towards a common purpose to decorate the camper. With only the measly supplies they could find in the camper-some markers, paper towels, and wiki sticks-they worked as a well oiled team to create decorations to help our camper fit in with the celebrations. There was no bickering. There was no jockeying for position as the most annoying member of the family. There was cooperation and caring and love.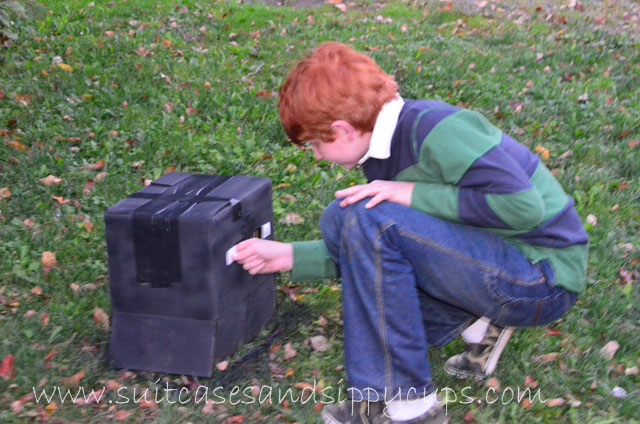 ~Adding the finishing touches to his brother's costume~
Walking into this newly found spirit of cooperation was like a breath of fresh air. But, it was the paper towel sign, with kid scrawled lettering at the door nearly brought me to tears. It read:
"It's not perfect, but we tried our best and even if we don't win...we had lots of fun!"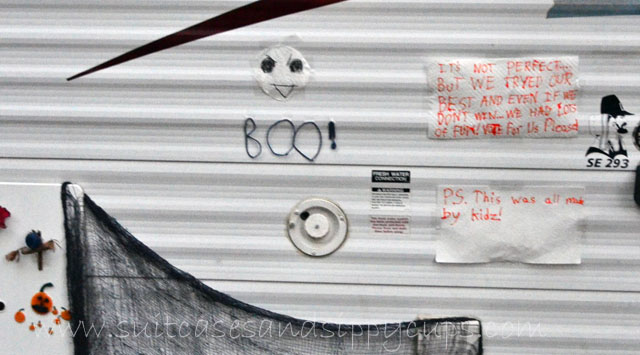 With just moments until sunset, the kids jumped into their makeshift costumes and smiled for Halloween pictures. "This family rocks Halloween!" someone cheered from the steps of the camper. And then, if the moment weren't cheesy enough, we put all our hands into circle and gave a family cheer. High on our moment of coming together in the clutch, we set off into the approaching darkness. There were smiles and hugs all around-brothers helping each other to find their way, sharing their flashlights, and reveling in the mystery and magic of being a family. No doubt, it was the best Halloween ever. Epic, even.