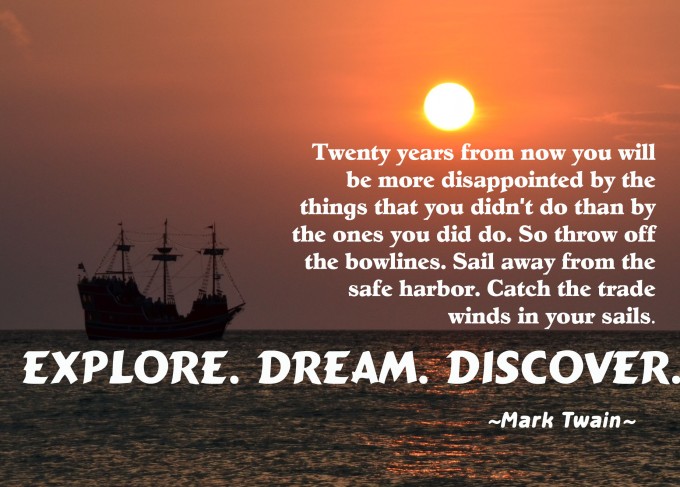 To be a proper Southern woman you must excel in three key areas: You must be able to fry up a chicken and pair it with saccharine sweet tea good enough to make a grown man cry. You must make peace with a teasing comb and can of White Rain, so that you can create a big hairdo (at least when the situation calls for it). And you must skillfully perfect your verbal gymnastics so that whether you are offering a sincere compliment or a stinging insult, no one can tell the difference.
Sugar coated speech is hallmark of the South, and like the strike of rattlesnake, an insult can come out of nowhere and leave you dazed and confused. For example, if a southern woman smiles sweetly and drawls "Bless your heart" what she means is "You are perhaps the biggest idiot I have seen in good long time." Or if she sidles up next to you and whispers in your ear "We need to pray for Sister Susie" what she means is "I'm about to drop the biggest load of gossip this side of the Mason-Dixon, but I don't want you to think I am a sinner."
Going against all good breeding, I am going to try to speak plainly-with no sugar coating or stealthy speech to muddle the message.
As we draw closer to our MOART (Mother of all Road Trips) launch date, we are finding that we are sharing our plans with more and more people. I have been surprised at how strongly people react to hearing about our plan, but predictably, people have one of the same two reactions. Some of the people react with excitement and enthusiasm. They can't wait to hear the details of what we will see and where we will go and whether we will be keeping a journal of our travels. (Obviously we will!)
Then there is the other group. This group of people uses words like "crazy" or "insane" or "I can't imagine!" Their questions are always couched in the negative-'How will you possibly work while on the road with four kids?" or "Don't you think you will get tired of being together?" or "What will you do if something breaks down?"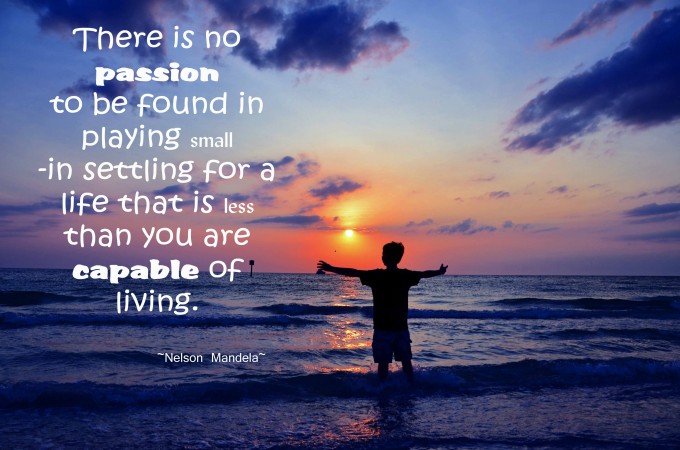 My sugar free message is for these people-the people who just can't comprehend why a family would want to travel the country and how they can make it happen. You do not understand because you have not yet found your passion. Yep, doesn't get any more plain than that.
This trip is our passion. Thinking about it fills us with such fire that we are willing to overcome any obstacle that stands in our way. And, as I have said before, we are not without fear or realism when it comes to this trip. We are just more afraid of not doing it than we are of any of the list of things that might go wrong.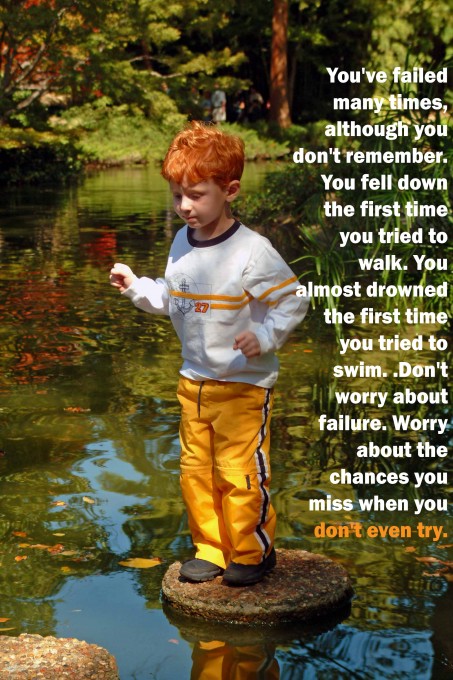 Realistically, we know that we might fail. We could experience irreparable breakdowns. It might actually be impossible to work in a camper surrounded by family. Confining the energy of four boys into 300 square feet might actually be a fate worse than death. We just won't know until we try, and our passion is what moves us forward. We are willing to risk totally failure in order to avoid the tragic failure of not trying in the first place.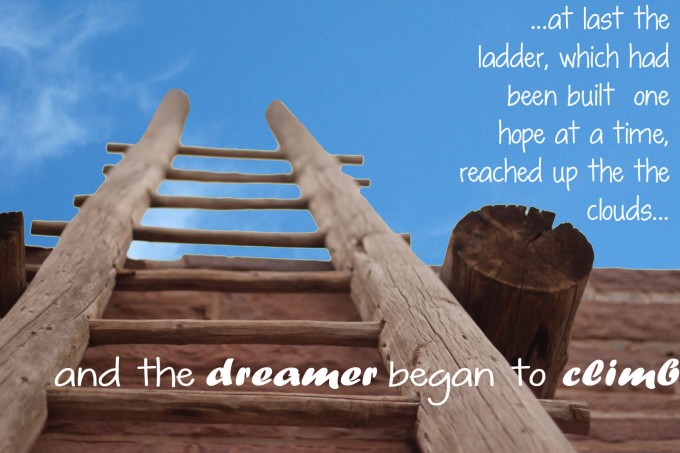 So, my dear friends-you who find our simple little pursuit to be "crazy, " ask yourselves if you have something in your life that you are willing to risk it all-even failure-to achieve. Your passion won't be the same as mine, but you should search for it all the same. You will know that you have found the first time someone says "That's crazy!" Of course, you'll never hear those words from me, because I know what passion feels like, and I know what it can drive you to achieve.
~I am linking up with R We There Yet Mom to share my Friday Daydream~