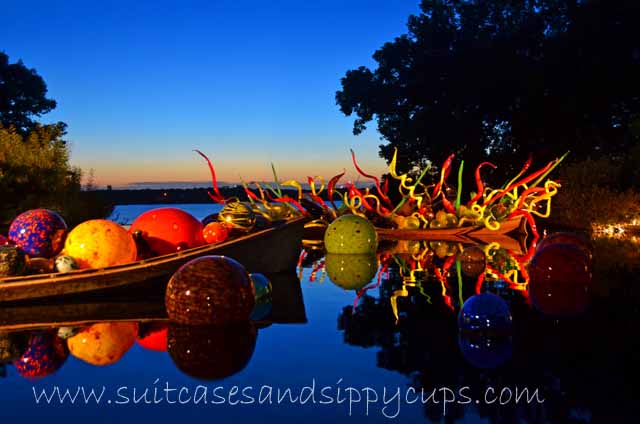 Dale Chihuly's large-scale architectural glass art installations, showcased in over 150 art museums and popping up across the country in city gardens, are known for their playful spirit and dazzling theatrics. With the sun to set aglow the whimsical colors and intricately woven shapes, there is an energized thrill that pops out of the garden surroundings when the sculptures are viewed in the daytime.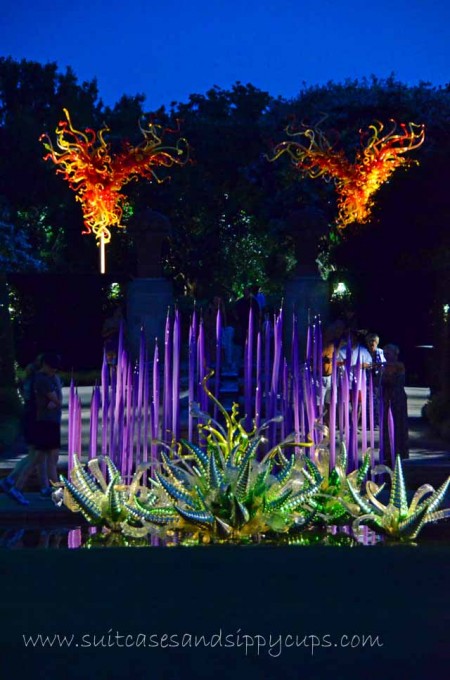 Viewing the sculptures at night is just as dramatic, but each one exudes a more magically ethereal energy. It is like stepping into a modern midsummer night's dream, as the golden sunset melds into the blank canvas of inky blue twilight.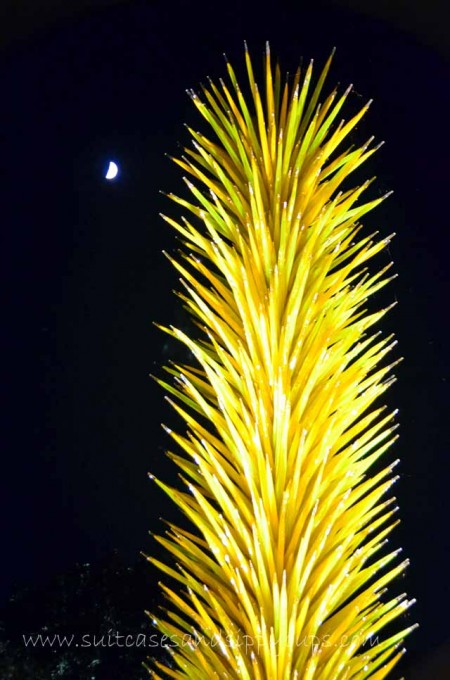 Like the daytime, sculptures take center stage at night, but with the garden surroundings masked in shadow, every piece is an encore.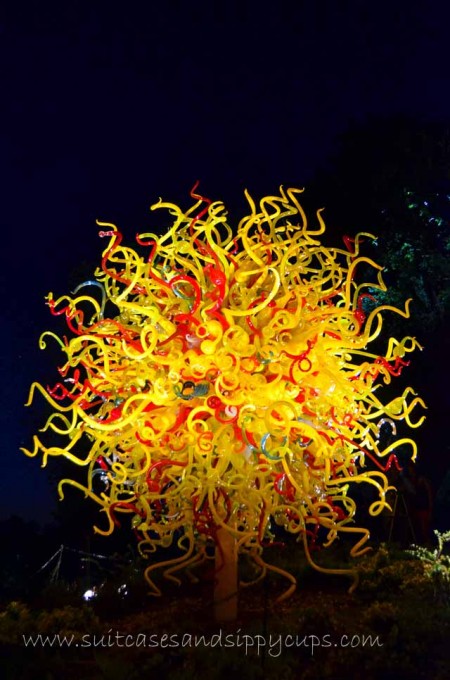 Know Before You Go:
Chihuly at the Dallas Arboretum continues day and night through November 5th.
Chihuly Nights are Tuesday, Wednesday and Thursday from May – July.
Wednesday and Thursday in August.
Tuesday, Wednesday and Thursday in September.
Monday, Tuesday, Wednesday and Thursday in October.
To make the most of your visit, consider arriving 1 ½ hours before sunset to see the sculptures in the daylight, and then enjoy one of the many dining options offered by the garden as you wait for the sunset.
Don't forget bugspray if you plan to stay for the evening.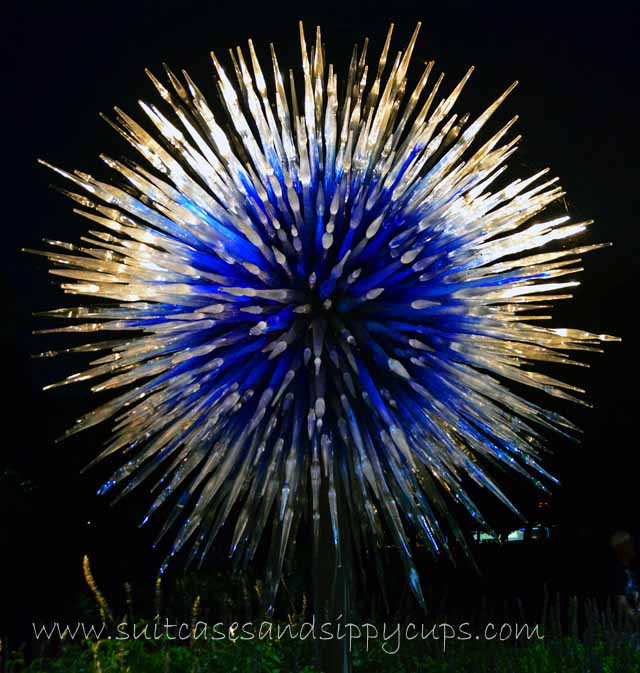 ~Today I am linking up with Budget Travelers Sandbox, R We There Yet Mom? and Delicious Baby where you can see other great photos from great travel locations.~ I am also linking up with McDougall Photography.~
The Dallas Arboretum provided my family with free tickets to Chihuly Nights. They did not require that I express a particular viewpoint and all opinions are my own