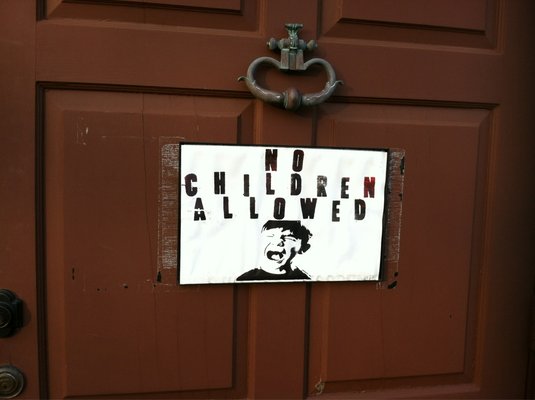 I have a little speech that I give to my kids whenever we gear up to go somewhere, be it a local outing or a trip around the world. It goes something like this: "Please remember you are representing your family today. Please act in a way that reflects positively on the choices we have made." Of course those lofty words are really just code for, "please fight your natural tendency to behave like punks, don't embarrass me, and for the love of all things good, don't act like one of "those people."
You know "those people" right? They are the people whose toddler won't buckle up when it's time for the airplane to take off or whose preschooler kicks the seat in front of them non-stop. They are the people whose kids act like they've got an IV sugar drip at the nice restaurant and interrupt the tour because they won't stop running and touching things. Those are the people that other people complain about when they say that children should be kept off planes and out of restaurants and away from anything that aren't brightly colored with a cartoon character mascot.
We definitely don't want to be "those people" and so I give my little speech in hopes of sending my children out into the traveling world as little ambassadors. If you read any of the articles (and the comments that follow*) around the interwebs about kicking kids off planes and out of restaurants, you will see that the kid hating party line is that they don't mind kids as long as they are well behaved kids. So, I have shouldered the heavy burden of doing my dead level best to be sure my kids were well behaved in every restaurant, airport, airplane, and tourist attraction in hopes of convincing these curmudgeons that kids can participate positively in any activity.
*Read at your own risk. Comments may cause disillusionment and overall horror at the state of the world and the heartless people who live in it.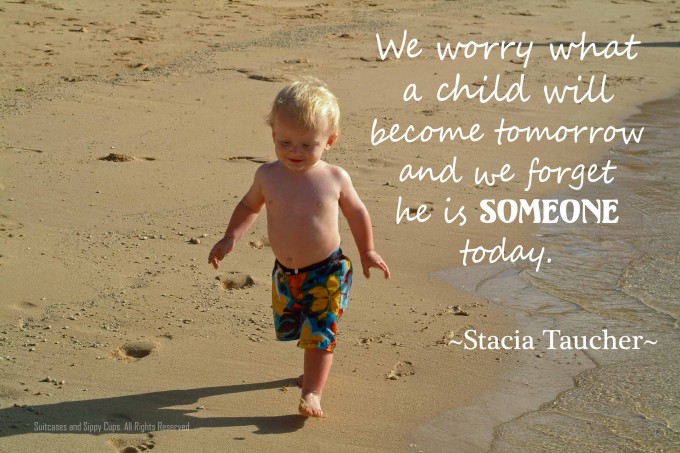 I have always believed that if we (and other traveling families like us) continue to represent families in a positive light that we will be able to convince the world that kids are worthy of spot in the world. But this week I had to face the facts: I was wrong. No matter how hard we try or how many well behaved children exist, there are always going to be people who hate children just because they are children.
This revelation smacked me in the face this week when we toured a cave in the Hill Country with a couple from Seattle who couldn't have been more disgusted that they allowed children to take the tour along with them. They huffed and puffed when my kids so much as dared to ask a question and they visibly bristled and rolled their eyes when my kids came anywhere near them. Ironically, the man of the pair had to be repeatedly reminded by the tour guide that he needed to stay with the tour, while my kids couldn't have been better behaved. For a while, I was watching my kids like a hawk to see what it was about their behavior that was so troublesome to this pair, but then I realized it wasn't my kids, it was these people. No matter how my kids behaved (even when they behaved better than said adults) they were already tried and convicted on the charges of being too young to be a part of the world.
That somber realization in the cave made me start to think about how American society responds to children and their place in the world. The more I brooded over my cave experience, the more my head just wanted to burst with the frustration-and that frustration spilled over onto the page. Consider this my open letter to the kind-hearted strangers and the kid haters and everyone in between.
To those who smile and coo at my little ones and give me knowing glances of kindness when I travel with my brood: thank you, thank you from the bottom of my heart. Your generosity and silent encouragement makes it possible for me to continue to try to show my children the world when I know the kid haters are around every corner.
To those who openly declare that children are tolerable as long as they are of the well behaved variety: thank you for at least keeping your cringes to yourself when I board the plane with my parade of children. Thank you for judging children on a case by case basis and giving us the opportunity to prove that there are many children who can and will behave respectfully in public. It is my true desire not to disturb your flight, your meal, or your overall world and if we happen to make a childish mistake, no one will feel more horrible than me.
To those of you truly hate children-who despise them simply because of their smaller stature and fewer years: I could remind you that you were once a child yourself. I could try to be poetic and suggest that children are the only material we have found so far from which to make adults. I could even offer you a song about the children being the future and treating them well. But none of those platitudes would likely sway your Grinch-sized hearts and your closed- minded age discrimination.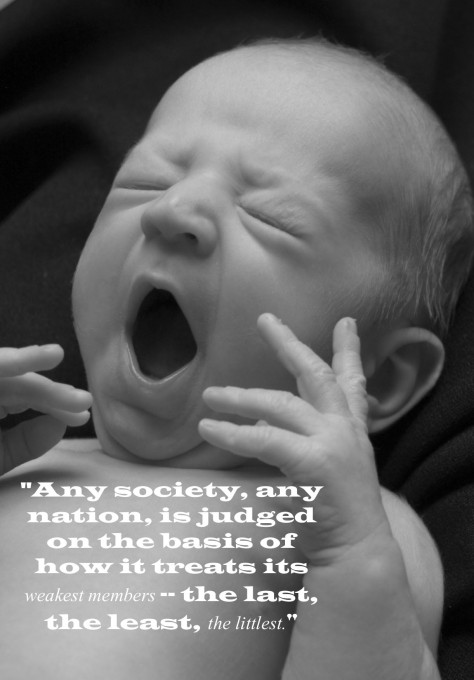 Instead, I offer you this sobering truth. These children, the ones that "ruin" your grocery store trips and your plane rides and your overall existence on earth, will come into acceptable adult years about the time you enter elderly status. They will be the policemen who pull you over when you are too senile to drive, but still value your independence. They will be the doctors and nurses who administer your end of life care and determine if you end your time on this planet with respect. They will be the strangers upon whom you depend to bring you meals and clean your homes when you are no longer capable of caring for yourself. They will be the countless, nameless faces who will hold doors for you and are forced to shuffle slowly behind you when your body can no longer move at normal pace.
When these children are adults, it is my sincere hope that someone taught them to treat everyone, regardless of age with respect and concern. Hopefully, along the way they learned that the way that we treat the "least" in our society directly reflects on the overall good in our society. I know that even these thoughts probably won't sway your opinion, because you don't consider yourself to be the in the "least" category. But you will be. Some day.