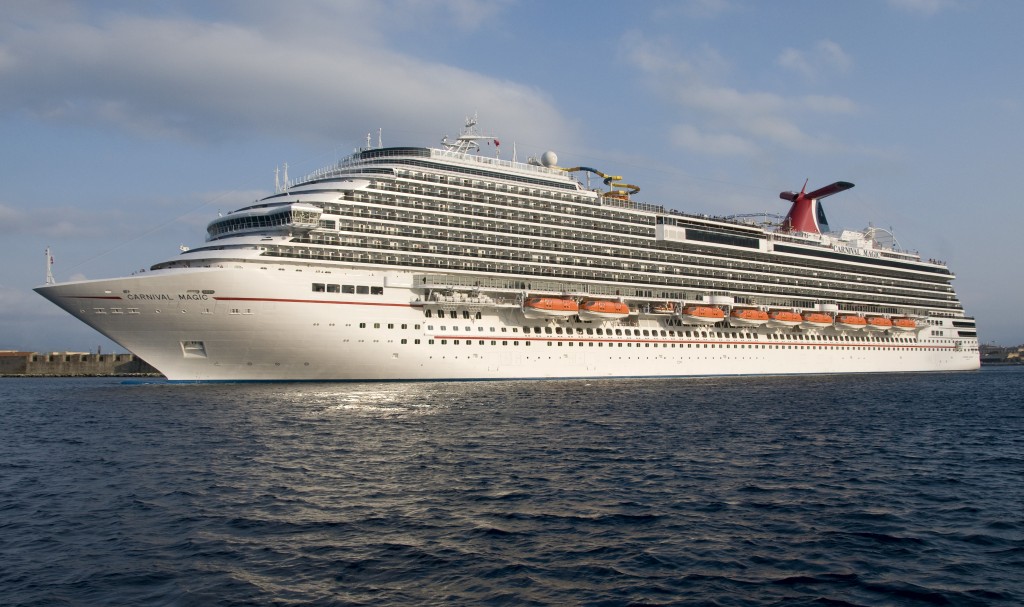 Welcome to Travel Tips Tuesday! With summer on the horizon, I'm reminscing about our trip aboard the inagural cruise of the Carnival Magic. It was a trip of firsts, with a new ship in its new home port of Galveston, TX, but it was also our first time aboard a cruise ship as a family. I have admitted before that I was skeptical that we would enjoy a cruise, but the Carnival Magic, with its ultra-family friendly appeal, made me a believer in the magic.
As it was our first cruise, I wasn't as prepared as I usually like to be, but now I know that there are certain tips that help make the time aboard the Magic smooth sailing.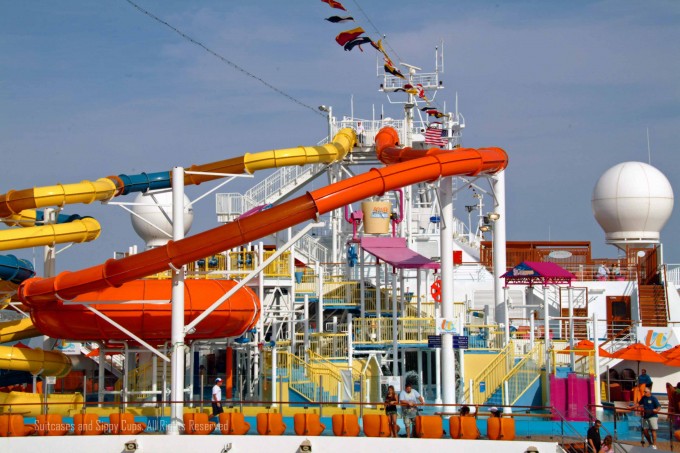 Pack a carryon bag that includes your swimwear. As soon as the kids see the waterpark, they are going to want to make a splash and you won't want to wait for your luggage to arrive.
Bring along a refillable water bottle, so that you can fill it with water or tea or lemonade from the cafeteria.
Instruct your kids to meet you at your muster station should they get separated from you during your voyage. (Kids will be given wristbands that list their muster station, so they can easily ask for directions if they don't know the way or can't remember the location.)
Choose a section of the dining area to serve as your family meeting place when you are dining. It is easy to get separated when you spread out to find food, and so much of the dining room looks that it is easy to get turned around.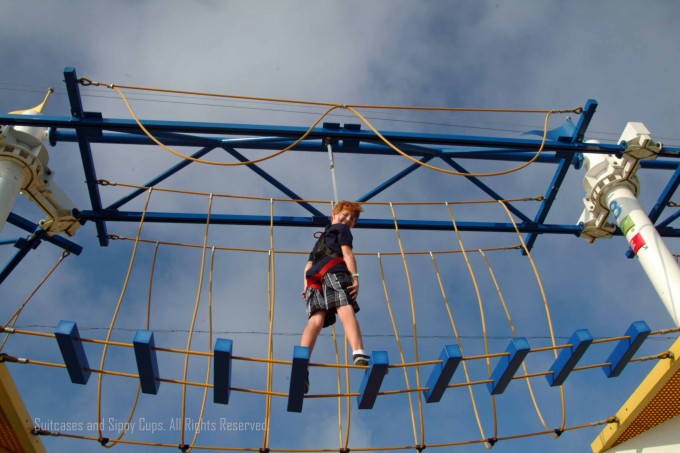 Take advantage of the time in port to try out the Sports Square. At sea, the wind often gets high enough that the course must close and you will want to play in the square as much as possible.
If you have a lot of electronic gear, you might want to bring a splitter for your outlets. A extension cord might come in handy, as well.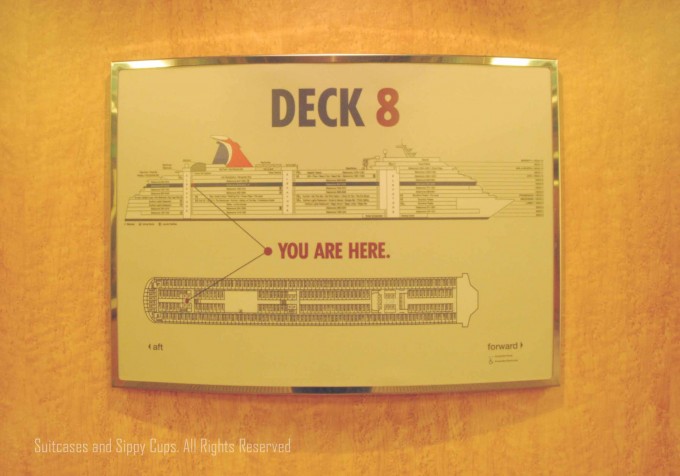 Take some time to study the map and find your way around. Help your kids orient themselves to the forward and aft and make sure you notice if your room is on the odd or even side.
Avoid the glass elevators on Embarkation Day. Yes, they are very pretty, and also very slow with everyone wanting to take a ride. Save it for the next day and you won't have to wait.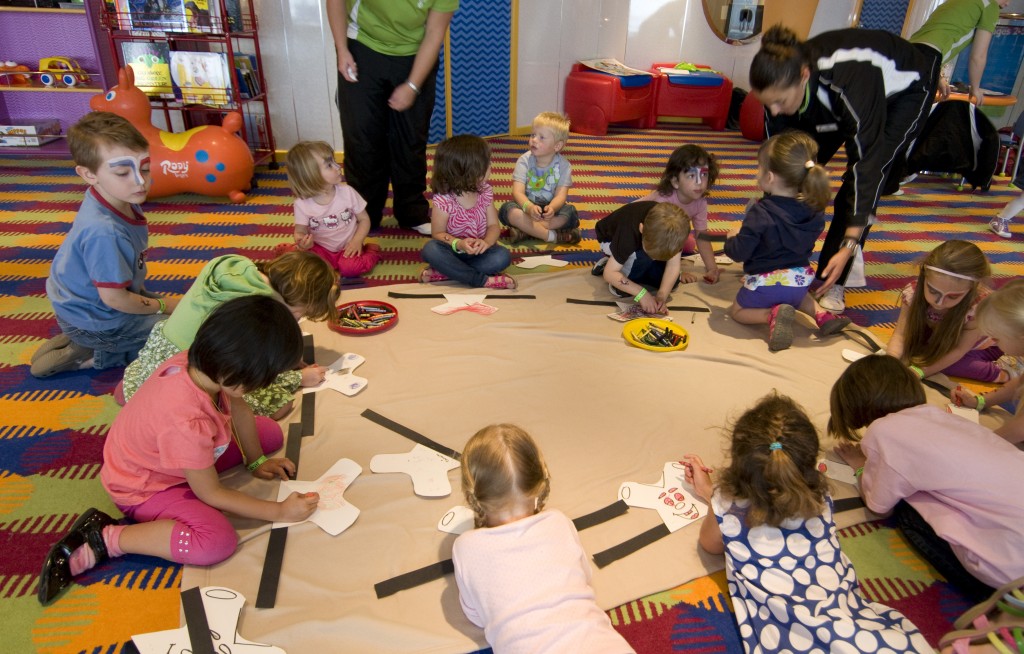 Check out Camp Carnival and fill out any necessary paperwork so that your kids are ready to party.
Bring along a highlighter so that you can keep track of the activities you don't want to miss in your daily program.
Got Tips? Join the fun and link your best travel tips below! This week I will be traveling during Travel Tips Tuesday and Keryn at Walkingon Travels will hopefully be getting some baby snuggles with her new little one, so help us out by visiting a few of these great travel sites to comment, stumble, tweet and like. Here's hoping you make a few new friends and learn some great travel tips in the process.
~Tuesday is twice as nice! I'm also linking up with Top Ten Tuesday at Many Little Blessings.~