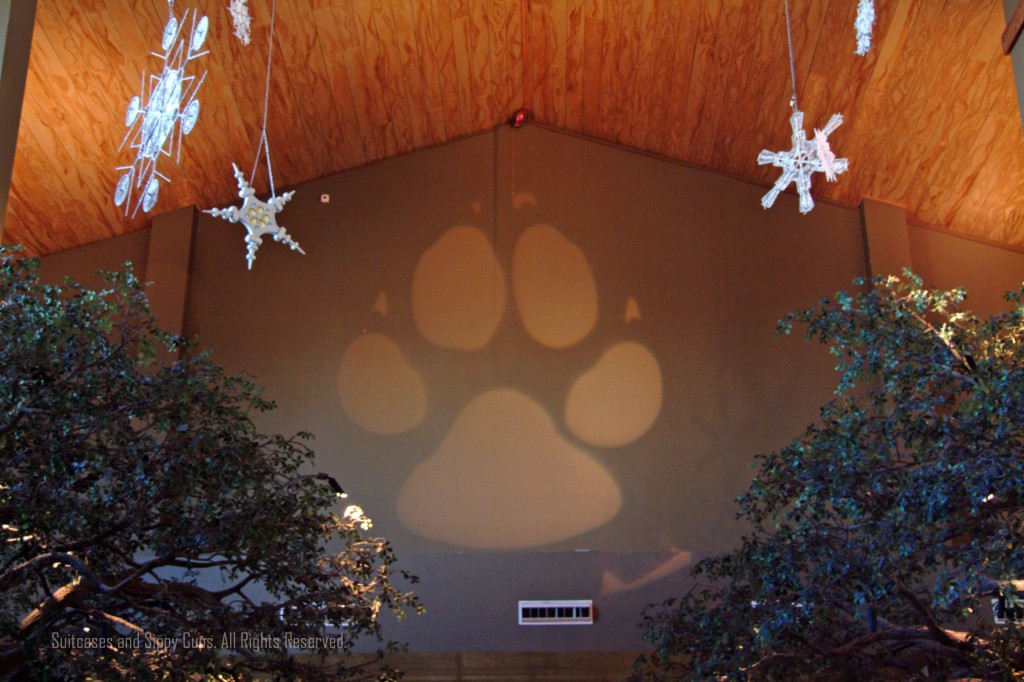 When it comes to vacation style, you have to consider what you don't like as much as what you do like and sometimes the list of what you don't like can be the longest. We have learned that our vacation style doesn't really lead us to spend a lot of time at resorts. We're just not resort people, mostly because of the expense, the crowds, and the pre-programmed activities. Unfortunately, our kids did not get this anti-resort memo, and think that resorts are the greatest thing since Ipod technology.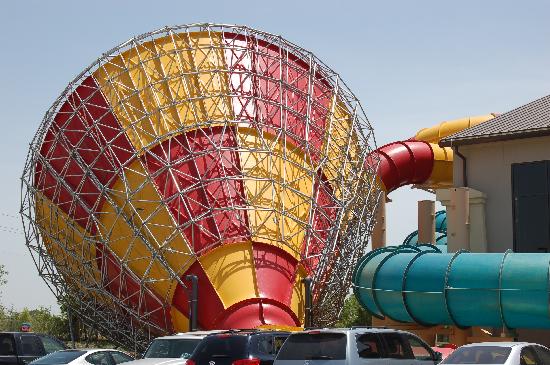 Since we have a Great Wolf Lodge Resort practically right in our backyard, we can't easily ignore its existence or the constant pleas to go. We've tried saying "No honey, I don't see that giant swirling waterslide of greatness sticking out of the huge hotel of fantastic-ness. You must be hallucinating." Tragically, they are getting older and they are onto us more easily. If all else fails, at least one of them uses the birthday trump card to rope their parents into taking them a resort for a weekend of kid approved fun.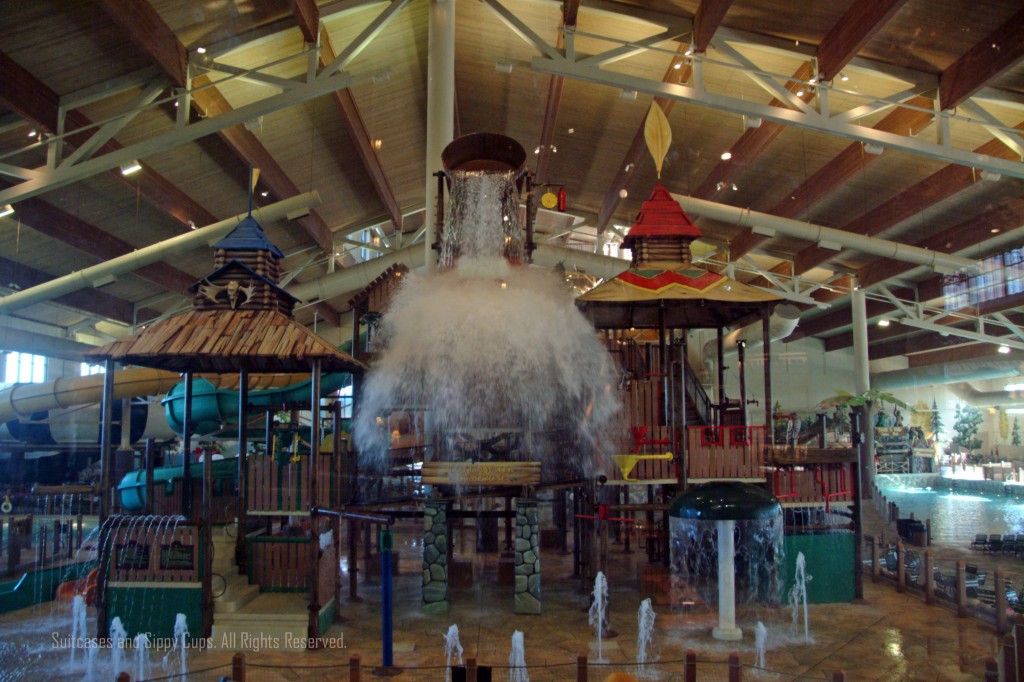 To make the Great Wolf Lodge experience great for everyone, we have learned some tricks to make the most of our time and our money while we are there.
Saving Money at Great Wolf Lodge
Go offseason: There are many great benefits to going to GWL offseason, but the most obvious is the savings. Rooms are often over $100 less per night during the fall/winter or midweek. Save money on your room and spend it elsewhere, or upgrade to a deluxe room that your budget wouldn't normally allow.
Bring your own food: Food at the resort is expensive, especially for a family. Take advantage of the refrigerator and microwave in your room and save a bundle. Just because you are eating in doesn't mean you can't make it easy or special. Bring along a special sugary cereal or donuts that you don't normally allow for breakfast. Pack your picnic lunch before you leave home in a special bag, so you can just grab it and go. Cook a dinner meal that can easily be reheated before you leave home, so you can just heat and eat. Here are some great meals and tips that can be eaten in hotel room with just a microwave.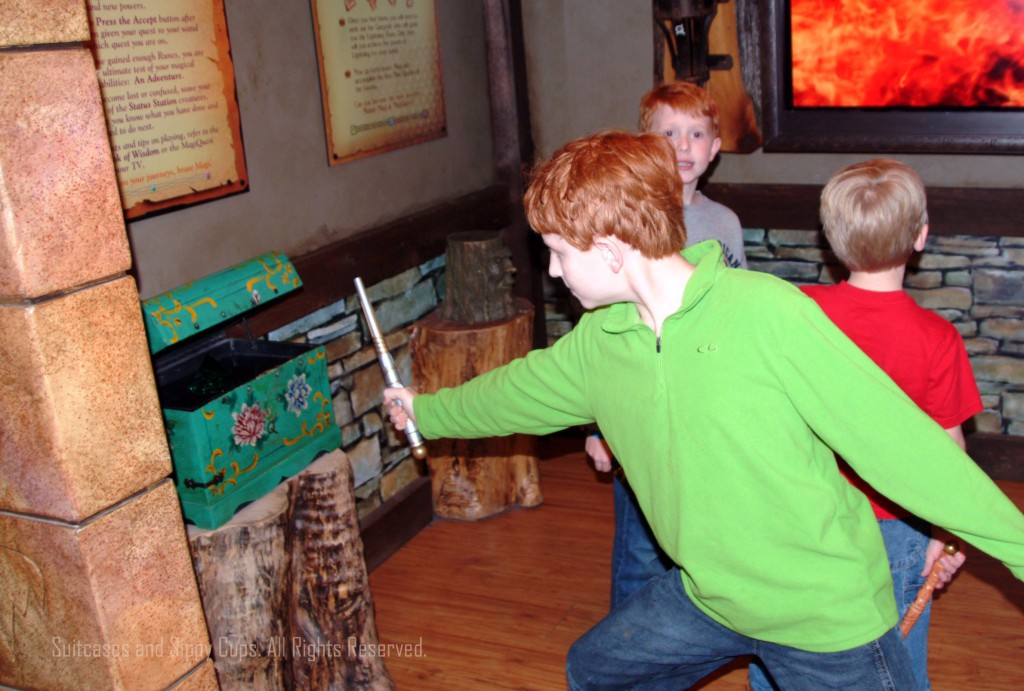 Examine the Extra and Choose Before You Go: Magiquest, CompassQuest, the arcade, and the Scoops Spa are great ways to extend your fun, but they can eat into your budget quickly. Check out the website and let your kids choose just one extra that looks great and agree to the treat before you hit the resort.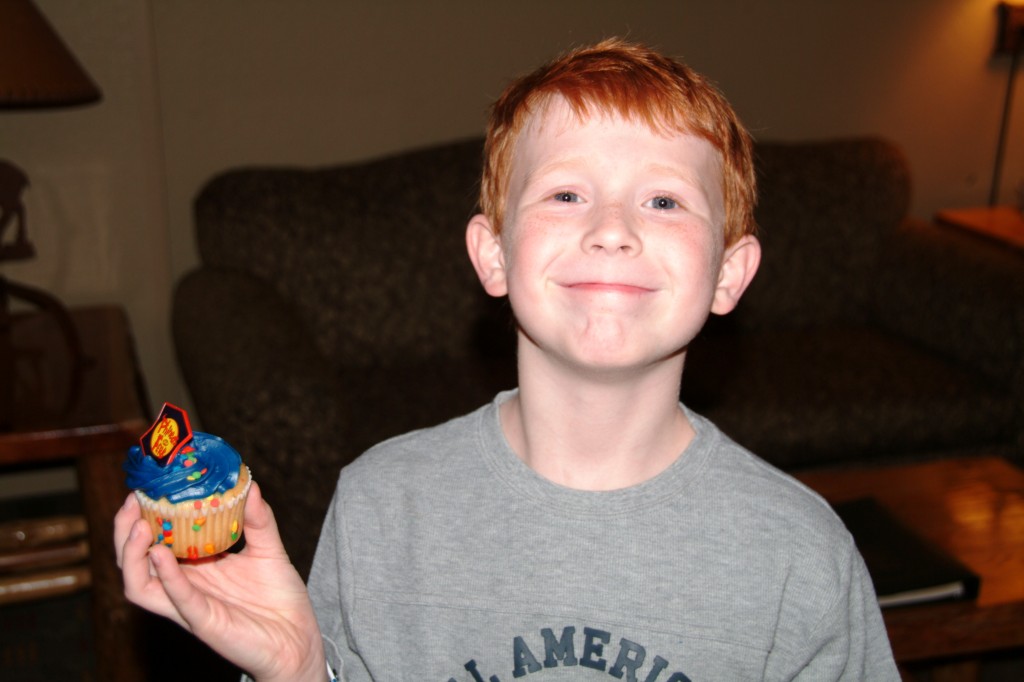 Make your own extra special extras: GWL has great extra fun things (ice cream and treat shop, arcade, kid spa, sparkly tattoos) for kids that can really eat into your budget and make you feel like a heel every time you say no. If you know that your kids are going to want to enjoy these extras, bring along you own economical version and treat them in the room instead. I always bring along ice cream with all the toppings and usually make some great treat (like Rice Crispie Treats dipped in chocolate and sprinkles) and the kids are just as happy to skip the expensive treat bar. If I had kids that were interested in the spa or the tattoos, I would hit the dollar store and bring along some spa treats or tattoos of my own. Likewise, if you think you might want to have a movie night, hit Redbox and spend a dollar on a kid movie and skip the $18 in room charge.
Don't fall for "package rates": Package deals that include meals rarely offer a savings. Do a little fourth grade math to make sure they are really offering you a deal. Other packages, such as the "Paw Pass" can offer a savings, but only if you were planning to do all of those activities in the first place.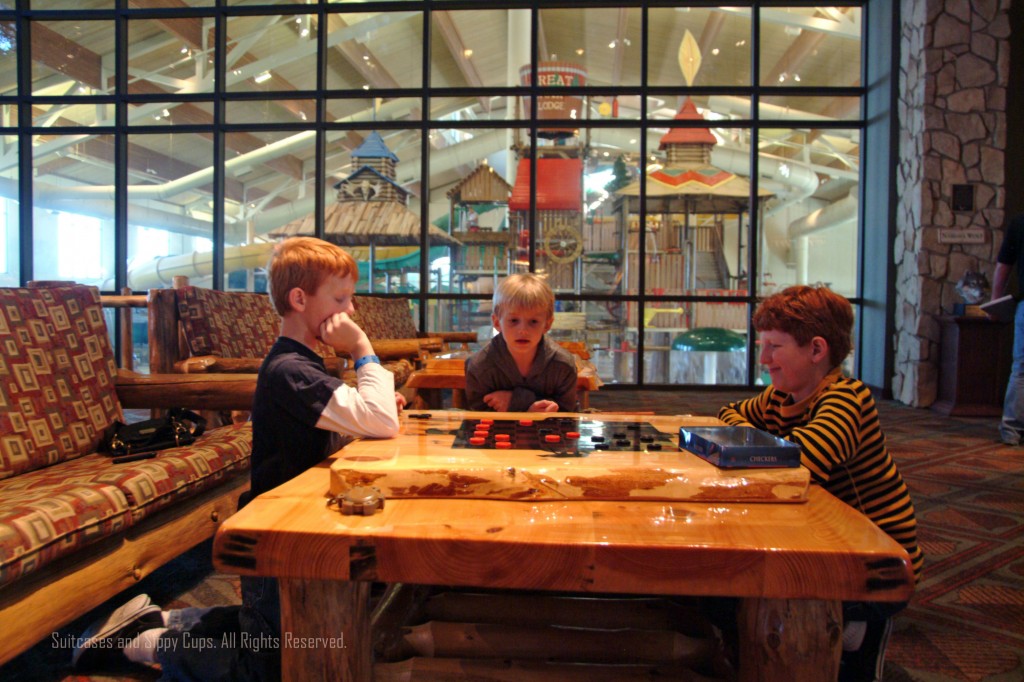 Take advantage of the freebies: There are plenty of free (included in the price) things to do at the Lodge. Ask for a list of special activities when you check in and enjoy. The Wolf Walk in the morning and Clock Tower and Story Time in the evening are a hit with little ones. Bigger kids will enjoy playing checkers or chess in the lobby. The Kid's club offers plenty of activities for free, although some require an extra fee.
Like Great Wolf Lodge on Facebook: Here you can get great deals and discount codes for booking your room. Often specials will only last 48 hours, so keep an eye out for the savings.
Next up: Saving Time at Great Wolf Lodge.