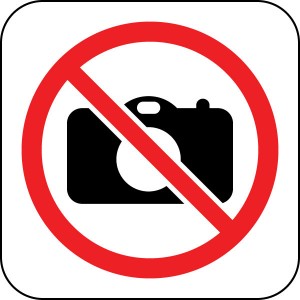 There's nothing in this post that is suitable to photograph.
I've always been a big believer that a bad day on vacation is better than a good day at home. Today, I think we stretched the limits of that cliché just about as far as it would go. I don't want to say that it was all bad for fear that this post will dissolve into a mixture of ranting and blubbering, so I'll give you the good along with the bad and let you be the judge.
Good News: We arrived at White Flint State Park ahead of schedule, so we did not have to back the trailer in the dark. We have renamed this park "Bubba Lake" State Park due to the large concentration of mullets, Confederate flags, and equipment held together with duct tape. Nonetheless, the spots are large and clean, so we are happy.
Bad News: The large, clean spots are overrun with giant Texas sized ants which, while climbing on the ceiling, land on Evan and sting him in the eye.
Good News: We are packed and ready to go in record time for the long drive in the morning.
Bad News: Packing in record time means forgetting to move the hitch bar and punching a hole in the side of the camper as we crank it down to hook up.
Good News: Dad did not say even one bad word when he discovered that he had punched a hole in the camper. Good job Dad!
Bad News: Two of the kids seem to have ummm …intestinal discomfort after which we discover we have not packed any underwear.
Good News: Walmart is a beacon for forgetful travelers just 10 miles away.
Bad News: Ryan spikes a fever to start the day.
Good News: We find an urgent care facility on our route andm as a two for one special, we treat both the ant bite and the strep throat. Bonus, there is a pharmacy right next door and the stop only takes an hour.
Bad News: $200 for two minutes of a doctor's time to confirm that sore throat + fever=strep.
Good News: The baby takes a long two hour nap.
Bad News: We spend those two hours idling in stop and go traffic and only go 10 miles.
Good News: The dog has not gotten carsick.
Bad News: One of the kids has gotten carsick-after eating chocolate.
Good News: The kids are lulled into strep induced, stomach virus, swollen eye stupor for a good portion of the trip.
Bad News: Seven hours of driving is stretched into a twelve hour day.
Good News: Tomorrow is a new day and it has to be better than today.
I wish I could tell you that I was embellishing the details of our day for the purposes of bloggy entertainment, but I am not. This is the unadulterated reality of our first day of vacation. I've even left out the part where we had to veer suddenly off the road because one of our camper hatches broke and blew open. While fixing the door, the heat from the car caused the tall grass underneath to smolder. It was a doozy of a day. Tomorrow will be better. It has to be.
If you enjoyed this post, or just feel sorry for me, (awww, poor me) head over the Circle of Moms and vote for Suitcases and Sippy Cups as one of the top 25 blogs for family travel.