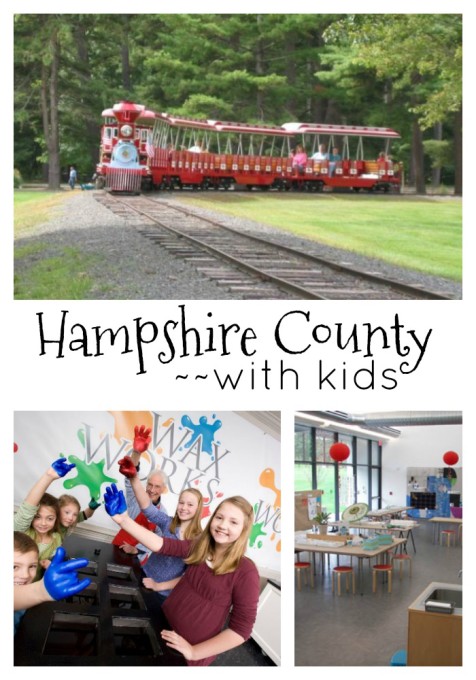 Western Massachusetts claims to have it all: museums, music and food that mimic a city visit, plus mountains, farm to table dining, and cozy festivals that give a country feel. With so much to offer in one location, families can find plenty of options to entertain for a long weekend or an entire week. Western Massachusetts stands apart in that it offers attractions that are entertaining for the entire family, not just the kids. That means mom and dad can look forward to enjoying the visit as much as the little ones and everyone can take part in the fun without anyone having to compromise their interests.
Museums and Animal Encounters
Yankee Candle Flagship Store in South Deerfield, MA: Follow your nose and you'll find the flagship Yankee Candle store in Western MA. You won't just find your favorite candle scents, although there are plenty of those. The store is also a great hands-on museum and place to find Christmas cheer year round. An old-fashioned Bavarian village where it is Christmas year-round and snow always falls from the sky will thrill everyone. Kids will think they have actually arrived at the North Pole or some sort of kiddie wonderland when they see the Toy Shop, Candy Shop, and Ben and Jerry's Ice Cream parlor. There's even a Man Cave with recliners and TVs playing sports, so there's no excuses for anyone to not have a great time. For the whole family, don't miss Wax Works, where you can try candle dipping, make a jar candle to take home, and try dipping your hand in wax.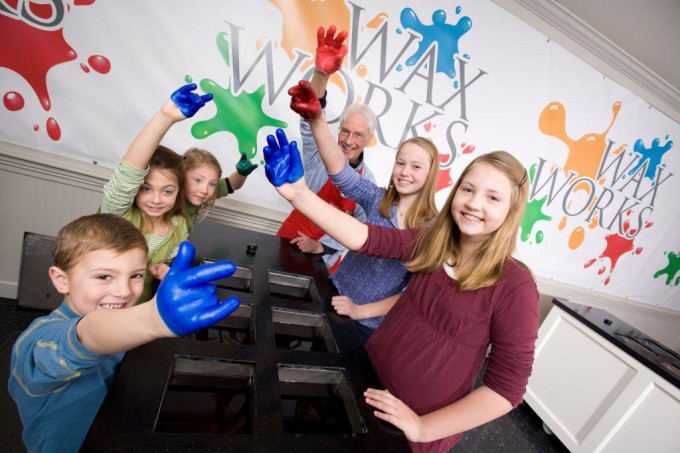 Magic Wings Butterfly Conservatory and Gardens in South Deerfield, MA: Spend some time surrounded by fluttering wings in a lush, tropical conservatory. Don't be fooled by the name, though. It's certainly magical, but not only butterflies live in this conservatory. Reptiles, birds, and fish in the koi ponds are just a few of the other creatures that can be explored. Don't miss the butterfly incubator where you can see butterflies emerging from cocoons. Families with young children will love that you can come into the conservatory multiple times with one ticket, so you can enjoy the exhibit, duck out for a nap or a snack and come back for more.
New England Falconry in Hadley, MA: If you have ever wanted to come eye to eye with a magnificent bird of prey, this is your chance. Visitors to New England Falconry will learn about the history of falconry and then put on a leather glove and feel the rush of a Harris' Hawk taking off and landing on your hand.
The Eric Carle Museum of Picture Book Art in Amherst, MA: Relive the greatest stories and illustrations of childhood, both your own and your children's , with this combination art gallery and creative space. After exploring the well-known art of the Very Hungry Caterpillar and other memorable classics, kids will be inspired to create art of their own in the studio space that they can take home as a souvenir.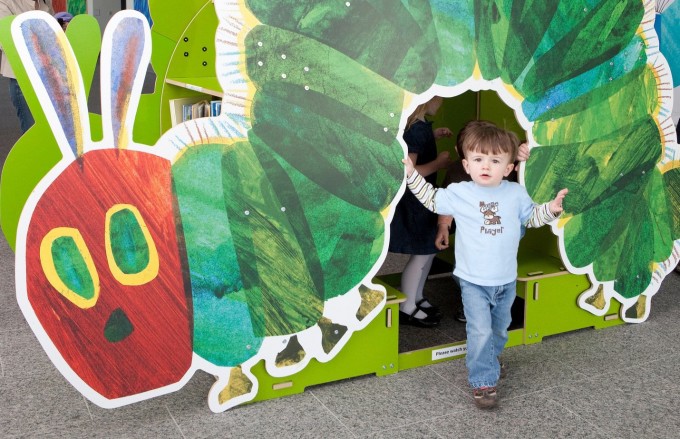 Amherst College Museum of Natural History in Amherst, MA: This small museum on the campus of Amherst College is packed full of natural history exhibits that will thrill kids including dinosaur bones, and extensive collection of animal tracks, and local gemstones. Best of all, this museum is free and offers the opportunity to explore the lovely campus of Amherst College.
Family Farms and Outdoor Spaces
Hampshire County is packed full of family farms, each offering a variety of opportunities to explore the food and fun in a rural atmosphere. Check out Amethyst Family Farm in Amherst for horseback riding lessons, young farmer classes, and horse drawn wagon rides and sleigh rides. Nearby Boisvert Farm and North Hadley Sugar Shack in Hadley offers maple sugar products and a unique opportunity to mine for gemstones , minerals, and fossils. Just next door in South Hadley, McCray's Farm invites guests to try their homemade ice cream, a round of mini golf and a free petting zoo onsite.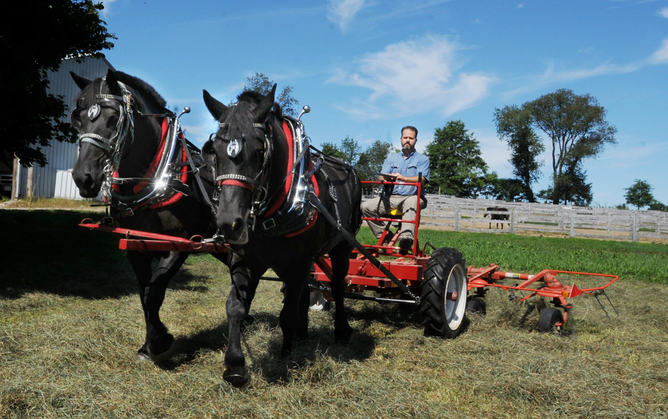 For other outdoor fun, check out the six miles of family friendly biking and walking trails along the Manhan Rail Trail in Easthampton or Look Park in Northhampton where kids can climb aboard the miniature railway or splash along in the bumper boats.
Where to Stay: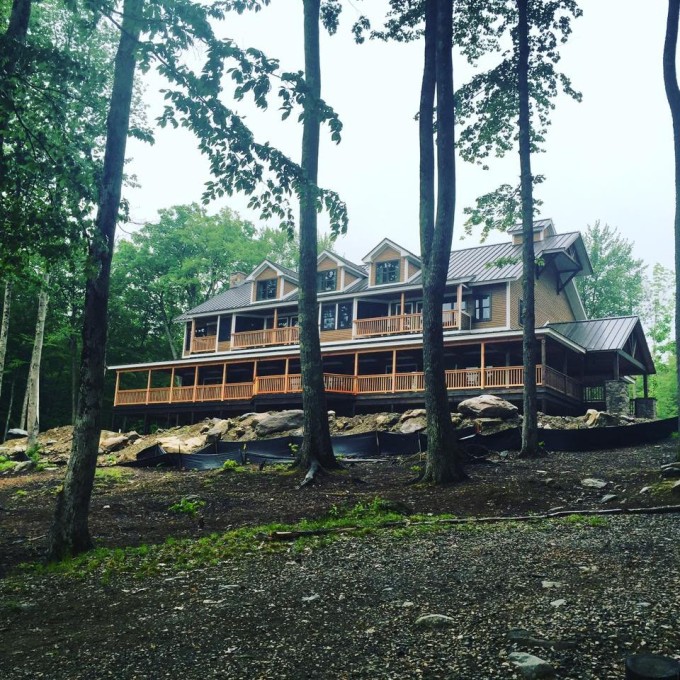 Families who want to spread out and get away from it all at the same time should book a lodge suite or cabin at The Retreat at Norwich Lake where they can enjoy a summer camp atmosphere along the Appalachian Trail and Norwich Lake. Horse corrals, hiking, swimming, and lake sports are just a few of the amenities offered on property, plus families will find that they have plenty of room to relax at the end of the day.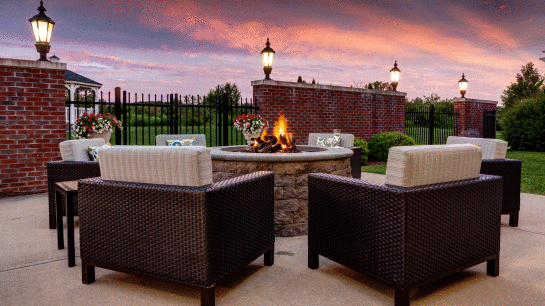 For a more urban lodging experience look no further than the Courtyard Hadley-Amherst, located along Route 9 for easy access to any of the surrounding towns in Hampshire County. The new hotel exudes New England charm on the exterior and is outfitted inside with spacious rooms and an indoor pool. Best of all, though, is the location. Located with walking distance of a PVTA bus stop, this is the hotel you will want if you want to explore the area by public transportation and leave your car behind.
For more info on itineraries, hotels, and places to eat check out Visit Hampshire County