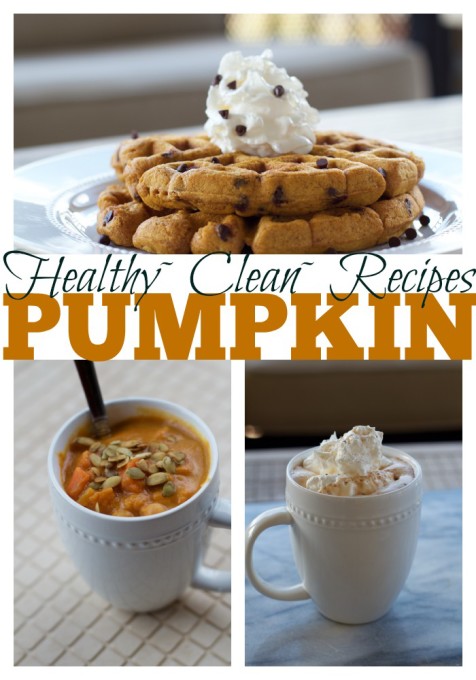 Fall is once again upon us, taunting us with her beautiful colors, cool mornings and of course, her biggest star of the season, pumpkin. Pumpkin cookies, pumpkin bread, pumpkin lattes, pumpkin cake, and pumpkin Chapstick-you get the picture. Even though these all sound delicious and healthy (pumpkin is a vegetable, right?) most of them are not even close. Pretty much anything will taste good if you add enough butter and sugar. If eating healthy is important, you may see your pumpkin dreams slipping away, but wait! Here are three pretty amazing and healthy pumpkin recipes to fulfill you deepest fall fantasies.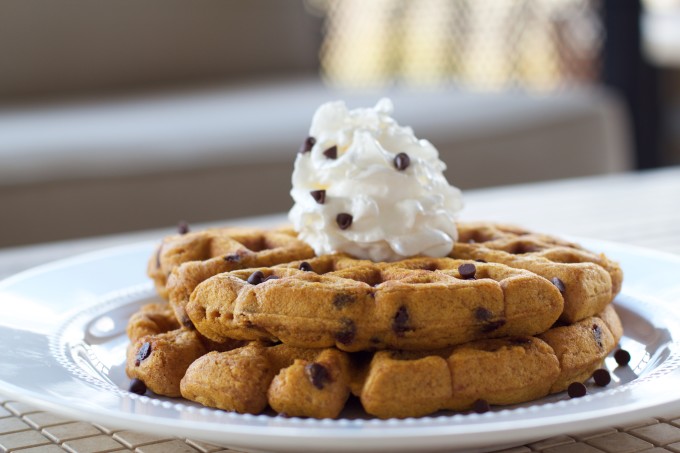 Pumpkin Chocolate Chip Waffles
*these are great to make ahead and freeze
Ingredients
2 cups whole wheat pastry flour
2 tsp cinnamon
2 tsp baking powder
¼ tsp salt
1 cup unsweetened almond milk
2 egg whites
¼ cup olive oil
1 TBSP raw honey
1 15 oz. can puree pumpkin
½ c mini chocolate chips
Instructions
1. Preheat waffle iron and spray with nonstick spray
2. Mix first four ingredients
3. Mix all wet ingredients into another bowl (do not add chips yet)
4. Pour wet ingredients into dry ingredients until incorporated. Add in chocolate chips
5. Cook in waffle maker
6. Should make between 6-7 waffles (can freeze in freezer bag for later use)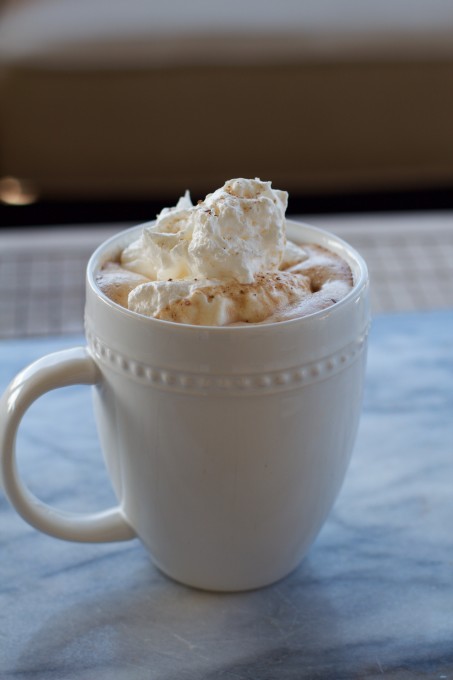 Pumpkin Hot Chocolate
*a great way to warm up on those fall nights without the extra calories
Ingredients
¼ c pumpkin puree
2 cups unsweetened cashew, almond or coconut milk
1 TBSP cocoa powder
1 tsp pumpkin pie spice
1 tsp sweetener of choice (I like raw honey or maple syrup)
Add pumpkin and milk to saucepan over medium heat. Add in remainder of ingredients and pour into two mugs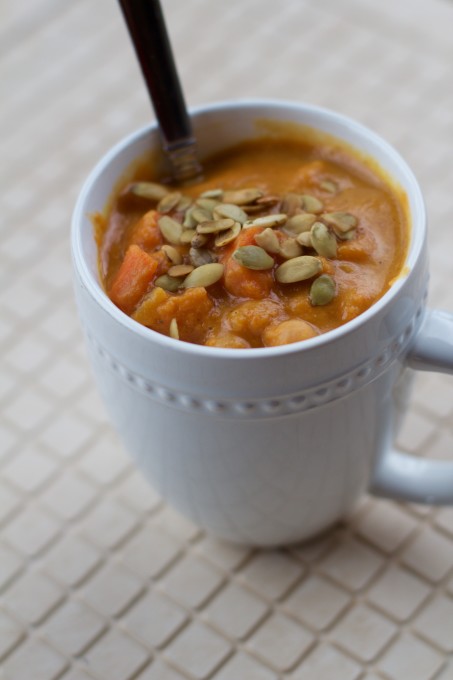 Crockpot Pumpkin and Sweet Potato Curry
*make this to use on a busy fall night
Ingredients
1 15 ounce can of coconut milk, full fat
2 cups pumpkin puree
2 cups vegetable stock (or chicken)
½ TBSP curry powder
¼ tsp turmeric powder
2 tsp garam masala
1 tsp salt
¼ tsp black pepper
½ onion, diced
2 garlic cloves, minced
3 carrots, chopped
3 cups cubed sweet potato
2 cans garbanzo beans, drained and rinsed
Juice of 1 lime
½ cup raw cashews
Instructions
1. Add coconut milk, pumpkin, stock and all spices into crockpot. Whisk.
2. Add in garlic, carrots, potatoes, beans, cashews and lime juice to the mixture. Stir
3. Cook on low for 6-8 hours
4. Serve over rice, quinoa or zucchini noodles