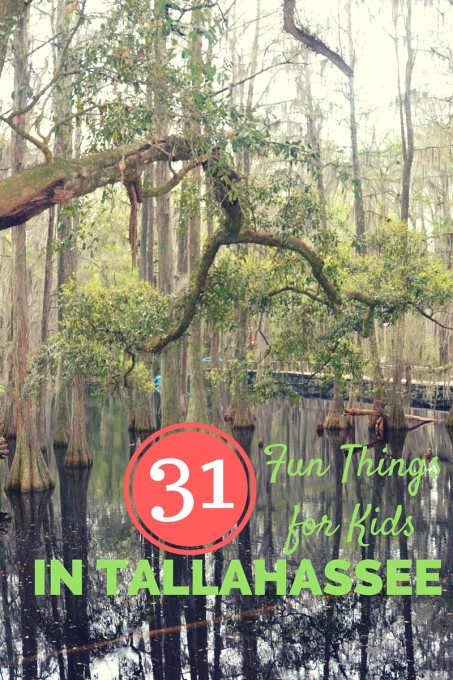 School is out and the kids are clamoring for something to fill the summer days. Check out this list of 31 places to see in Tallahassee for a full summer of fun. Warning: some of these sites may be sneakily educational.
History Repeats Itself
You don't know where you are going unless you know where you have been, and pursuing history is a great way to learn about the past and think about the future while keeping kids busy in during the dog days of summer.
Lake Jackson Indian Mounds: Learn about some of the ancient inhabitants of the Tallahassee area at this Native American historical grounds that explores what the area was like 500 years before becoming the capital of the state. Lake Jackson Indian Mounds preserves two platform mounds that were once at the center of Mississippian culture and religious life. Two trails offer visitors a chance to hike the park and see remnants of 1800s gristmill, as well as the archeological mounds.
Mission San Luis: Way before Mickey Mouse, Florida inhabitants, Spanish explorers and indigenous people created mission communities that are recreated at Mission San Luis. Costumed characters and hands-on exhibits bring the 17thcentury reconstructed village to life.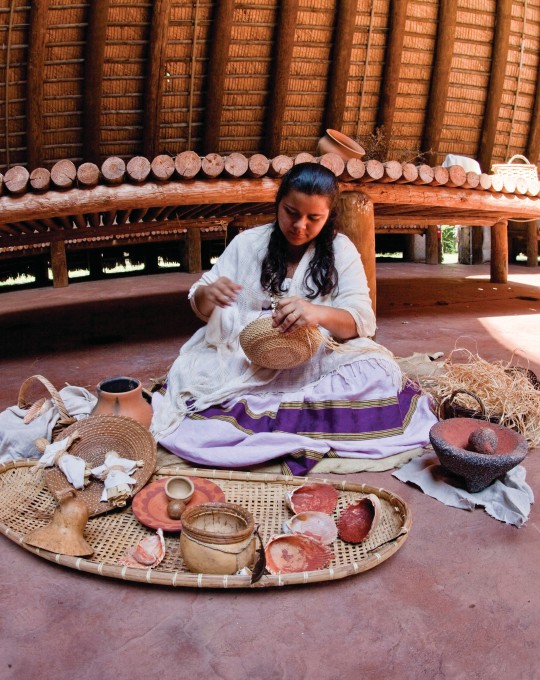 Florida Historic Capitol Museum: This building was first occupied as early as 1845 and housed three branches of government for the 27th state. It is now restored to its 1902 condition. Visitors can wander the historic halls of this building, getting a feel for the architecture and government structure at the turn of the century. Best of all; it's free to enter and a great way to escape the hot summer afternoon.
Florida Museum of History: Walk through time beginning with the prehistorical inhabitants of Florida all the way through the age of Spanish Explorers, Civil War and modern times. In each walk-through exhibit, see artifacts reflecting the time period while kids engage with the hands-on elements that bring history to life.
The Tallahassee Museum: History, nature, and wildlife come together on 52 acres of exhibits, historic buildings, and outdoor activities. Petting zoos and trails featuring native animals expose kids to the fauna of Florida, while the best way to see the fauna is to climb up into the Tree to Tree Adventure trail, which offers a ropes course and zip line high above the forest and swamps.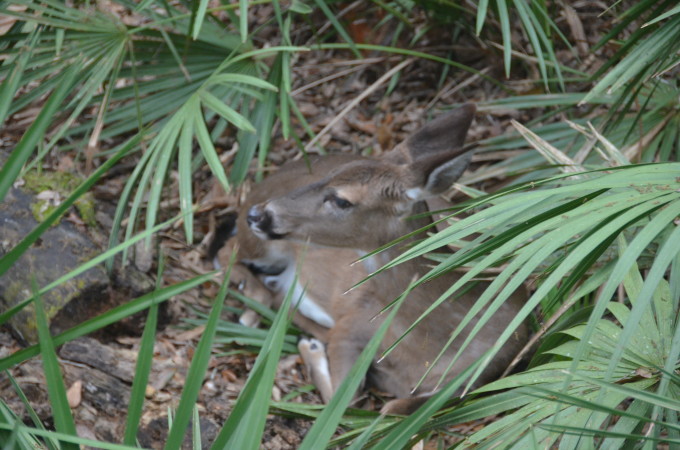 Natural Bridge Battlefield Historic State Park: This historic site of the second largest Civil War battle in Florida was named for the natural sinkhole where the St. Marks River drops out of sight and then reemerges ½ mile later, thus creating a natural bridge. The park offers a great open place for kids to play while providing a moment to connect with Civil Way history.
Supreme Court Building: The highest appellate court in Florida invites visitors to take part in the justice system by observing oral arguments, which take place from August through June.
A Little Bit of Science and Nature
Everything from biology to astronomy to ecology is waiting to be explored in the many indoor and outdoor museums and sites in Tallahassee.
Wakulla Springs Boat Ride: The banks and waters of mysterious Wakulla Springs is one of the best ways to see the animal inhabitants of the area. During the 45-55 minute, 2 mile ride, visitors will be transported into a world of bald cypress trees, elegant wading birds, and toothy alligators. If you are lucky, you might even see a manatee.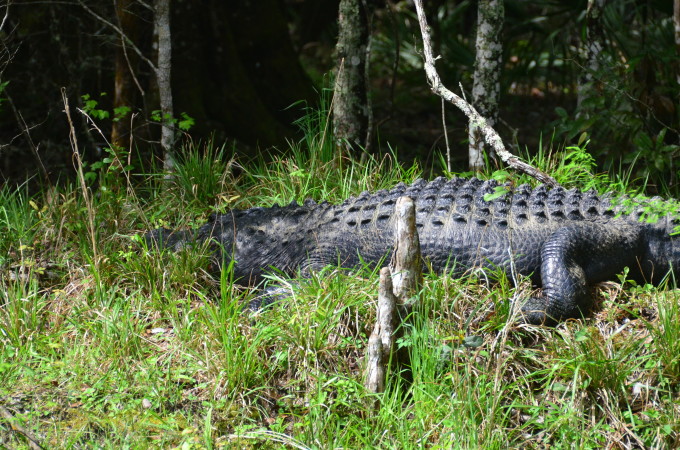 Alfred Maclay State Park: A beautiful ornamental garden surrounding the 1930s home of financier Alfred B. Maclay. Hiking, biking, swimming, fishing and boating are all available within the park along with as many beautiful photographs as you can capture.
Leon Sinks Geological Area: An opportunity to explore a unique geological feature like the sinkholes doesn't happen anywhere, but just south of Tallahassee visitors can explore the karst geology that lead to the formation of mysterious sinkholes. Walk up to the edge of the many sinkholes and peer in to see the multi-colored water below.
National High Magnetic Field Laboratory at FSU: The MagLab, as it is affectionately known, is the largest and most powerful magnetic labs in the world. Tours allow kids to spend time interacting with ideas of science and engineering.
Challenger Learning Center: Kids natural enthusiasm for space exploration is fostered in this state of the art facility that offers a Space Mission Simulator, 50-foot dome planetarium, and an IMAX theatre.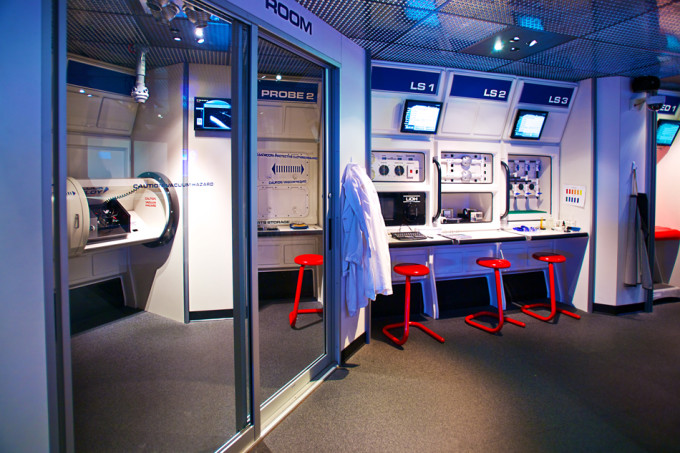 St Mark's Wildlife Refuge: The refuge includes several Gulf of Mexico coastal habitats, such as saltwater marshes, islands, tidal creeks, and the estuaries of seven north Florida rivers. It is home to a diverse range of plant and animal life and also has a long history of human use, including structures such as the St. Marks Lighthouse, the second oldest lighthouse in Florida.
Gulf Specimen Marine Lab and Aquarium: Learn about the ecosystem of the Gulf of Mexico through interactive touch tanks and educational demonstrations.
Sweet Treats and Eats
It's just not summer without a cold, sweet treat after a long, hot day or a fun food truck experience. Tallahassee has plenty of all of this.
Big Easy Snowballs: With several locations throughout Tallahassee, you can grab one of 75 flavors, including a "stuffed snowball" which includes a surprise French vanilla flavored scoop of ice cream buried inside the fruity ice.
Lofty Pursuits: This is a kid's dream world, with ice cream, root beer floats, old-fashioned candy made right before your eyes. That's not all! The shop is filled with toys, puzzles, and games. It's as close to Willy Wonka's as you can get.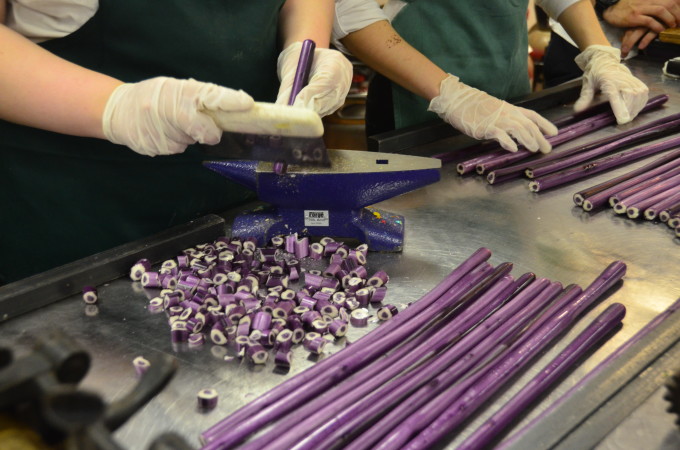 Food Trucks at Innovation Park: Enjoy a fresh, affordable lunch, some fresh air, camaraderie, and friendly service on the site of the MagLAb for a two-for-one outing in Tallahassee.
Midtown Caboose: This railroad themed restaurant is not only perfect for kids with a laid back atmosphere, but also offers an eclectic menu of burgers that will thrill kids. Smores burger for dessert, anyone?
Momo's Pizza: Kids love pizza, so give them what they love at two Tallahassee locations where you can find "slices as big as your head."
Just Plain Fun
Summer is all about fun, right? These are the uniquely Tallahassee places to take the kids to keep them busy and happy.
FSU Circus: One of the only college circus programs in the country, the FSU Circus performs 70-80 times per year. Throughout the summer, they offer summer camps for kids, performances at Callaway Gardens, and Sumer Family Adventure Programs, where kids and adults alike can try their hand at circus activities.
Tallahassee Rock Gym: Located in a historic railroad warehouse, the 32 foot walls offer indoor climbing challenges for beginners and advanced climbers alike.
Railroad Square Art Park: A cluster of warehouses turned studios and hip restaurants is one of the coolest places to hang out for very little cash in Tallahassee. Kids will enjoy strolling through the park and enjoying the funky sculpture garden or peeking into the working studios to see artists creating everything from paintings to metal casts. A family favorite is a visit on first Friday to a lively block party in the neighborhood that includes food trucks, live entertainment, and free admission.
Cascades Park: This new green space in the heart of downtown Tallahassee is great gathering place for families who need a little space. Outdoor features include interactive water fountains, children's play area, Smokey Hollow Commemoration and miles of multi-use trails.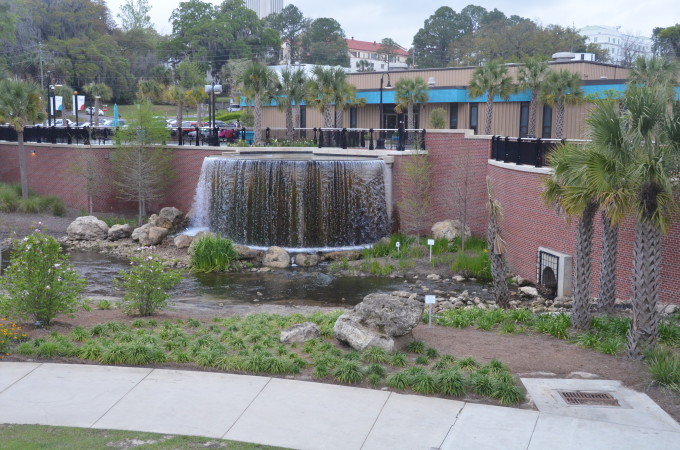 Tallahassee Antique Car Museum: The Tallahassee Automobile Museum features over 150 rare, historic, and unique automobiles from all over the world. Each has a story to tell and an important place in history.
Splashing Through Summer
Finding a place to cool off is a must in the Tallahasse summer heat. Check out these places for a cool place to splash.
Wakalla Springs: Home to one of the largest and deepest freshwater springs in the world, Wakalla Springs is not only a great place to explore nature, but also take the plunge off the platform and into the cool springs.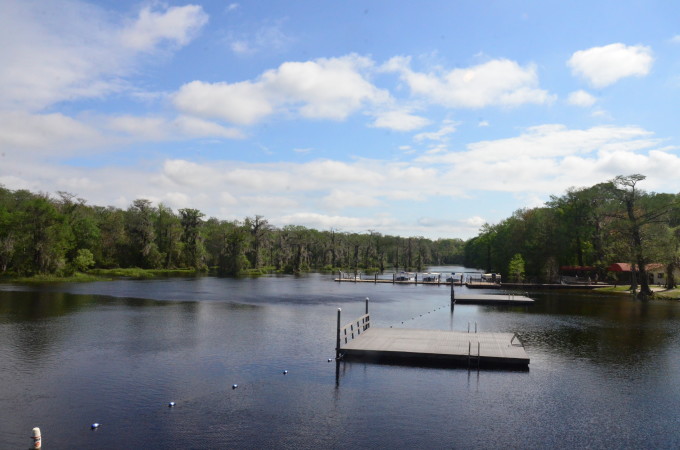 The Rez: Relaxation and recreation are the order of the day at "The Rez," a 73 acre facility on Lake Bradford. Admission is $2 per person for swimming with a lifeguard on duty. Other activities, such as canoeing, kayaking, disc golf, sand volleyball and more are also available, some with a nominal fee.
Southwood Town Center Splash Pad: An interactive fountain feature at Town Square is the perfect place for little ones to get cool.
Jackson Blue Springs: The headwater area of Jackson Blue Spring is popular for swimming due to the clear water and shallow bowl around the spring vent. Scuba diving is also allowed in the spring fed waters and caves.
Head to Visit Tallahassee to learn more about what this city has to offer.