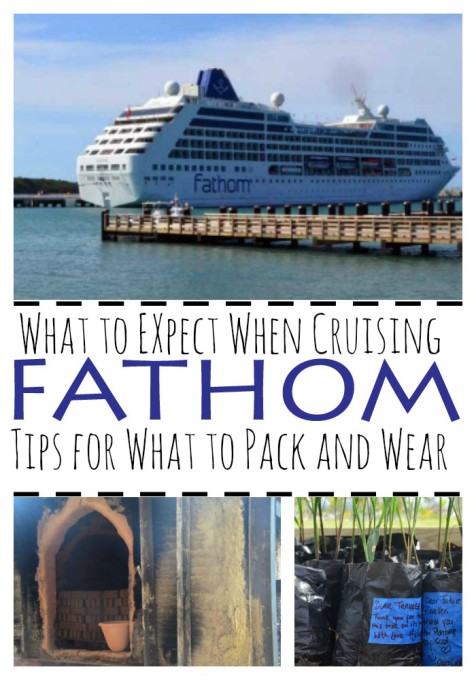 Lists for what to pack for a Caribbean cruise are readily available, but much like the unique travel concept, packing for a Fathom cruise is in a class by itself. Fathom is the newest form of travel in both cruising and 'voluntourism,' combining the two entities to create a concept called Impact Travel. Impact Travel with Fathom allows travelers the opportunity to immerse themselves in a culture, while also participating in Impact Activities that are designed to benefit the citizens of the Dominican Republic. These activities include working in a cocoa factory to help increase production, building water filters to provide clean water, and teaching English. This is certainly not like any cruise you have ever heard of before, and that means thinking about your packing list a little differently.
The Fathom Adonia is certainly the most relaxed in terms of dress code that we have ever cruised. A formal dining night is not built into the schedule, and the typical before dinner pictures on static backdrops are not part of the vibe of this ship. In other words, you won't find any tuxedos or cocktail dresses in the dining room or otherwise. That doesn't mean that cutoff jeans and flip-flops should be the only items on your packing list. This is not a beer-drinking bubba crowd, if you know what I mean. Basically, I would describe the Adonia and its passengers as an upscale crowd with a bent towards casual relaxation and the dress seems to follow suit.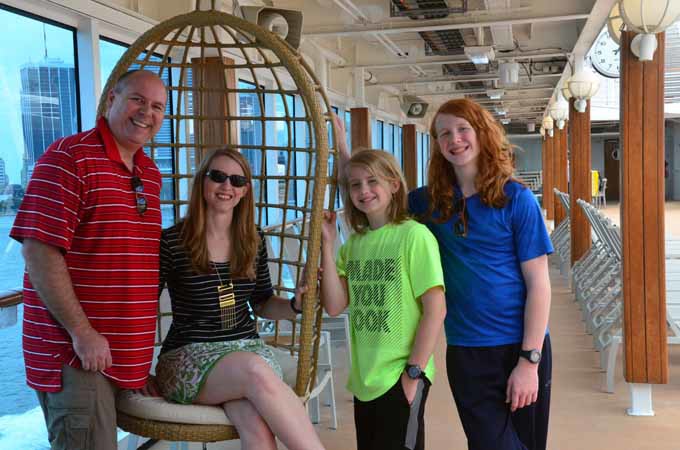 ~What we wore on a typical day. Kids were very casual. Grownups were a bit more polished, but not too much.~
What to Wear on the Ship
For daytime wear, typical beach attire, swimwear, and other casual wear were the norm. Interestingly, the casual dining area on the Lido Deck does not have signs to indicate that swimwear and bare feet are not allowed, however, I saw exactly zero people in any dining area who were not covered in some way and wearing footwear. Another notable daytime dress code standard applied to the classes that take place throughout the day. Although it was not expressly noted, travelers attended these classes in casual attire, rather than bathing suits or poolside attire. The vibe on the Adonia is relaxed and accepting enough that I don't think anyone would have batted an eye at a swimsuit in the Storytelling class, but it certainly wasn't prevalent.
On the Adonia, particularly in the dining rooms, and especially in the signature dining option, Ocean Grill, the preferred attire is smart casual. For guys, the majority of guests wore collared polo shirts and slacks, although dressy shorts were also very common. For the most part, men wore some type of closed-toe shoe for dinner, although teens and younger guests were seen wearing sandals without anyone batting an eye. I don't think I saw any male guest aboard the ship wearing a suit.
For women, everything from casual sundresses to dressy jumpsuits or palazzo pants were the standard outfit choices for the evening. Sandals, both with and without heels were the common footwear. On the whole, people tended to be somewhere in the 'dressy-casual' realm of dress code, which I realize is a contradiction of terms. My best advice would be to think of business casual and dial it back to beachy business casual. Leave the sequins and pearls behind and you will fit right in.
What to Wear for Impact Activities
The attire for participating in Impact Activities (those activities that provide some type of service in the DR) was provided to us by Fathom just before our sailing. Per those instructions we learned that we would need clothing that covered our shoulders and knees to account for the conservative religious beliefs of some in the community, and we would need closed-toe shoes for some activities.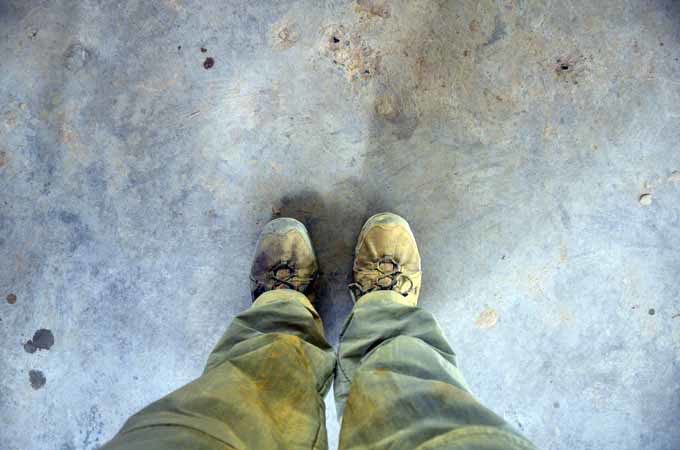 ~Closed-toe shoes. Very dirty closed-two shoes~
With those instructions, we wondered if we would need to wear pants and covered shoulder anytime we were traveling beyond the port and what other clothing needs would be respectful of the local traditions. I am also very cautious, maybe even overly so, to try to meet the cultural standards in dress and behavior, so I did some extra research and learned that the Dominicans take pride in their dress. Outside of Americanized resorts, most people wore very conservative clothing, which included pants for men, dresses and skirts for women, and shirts with a sleeve. In general, it was only required that we adhere to this standard if we were teaching English in one of the classrooms, but I found it to be a good standard for 'in country' work overall. I absolutely do not think I would have been comfortable in thigh-length or higher shorts or tank tops, and felt comfortable wearing quick dry pants or long skirt and lightweight shirts. As a bonus, this also gave us more protection from the mosquitos, and there were plenty of those.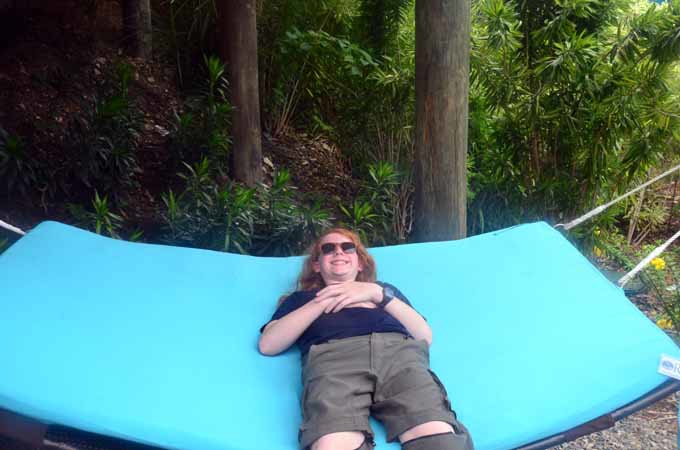 ~Convertible Cargo pants were a staple in our Fathom wardrobe. Great for work and play~
There is also a wardrobe consideration for some of the messier Impact Activities, which include reforestation, concrete floors, and water filters. For these activities, closed-toe shoes are a must for safety and long pants will protect your legs from dust, dirt, mud and debris. One more caveat: during these activities you can expect to get very dirty, sometimes even caked in mud and dirt. Although there is a launderette available onboard (Floor 7), you may want to plan to bring an additional pair of 'work clothes' and shoes if you have signed up for more than one of these activities.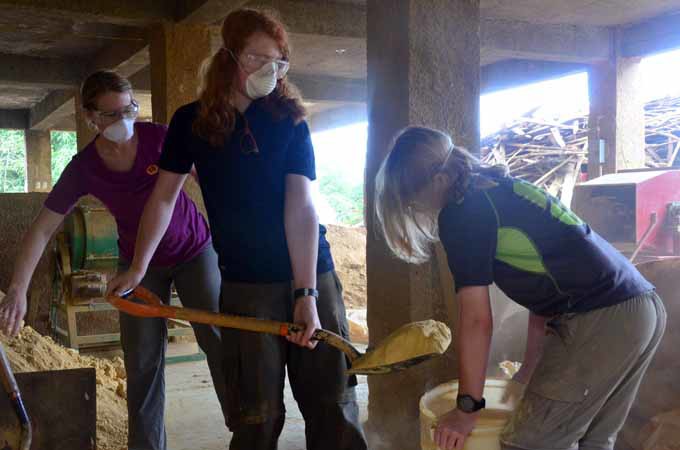 ~Working to build a water filter: A dusty, but fulfilling task~
What to Wear in Port at Amber Cove
Amber Cove is a private port, so dress code is similar to what you would wear poolside on the ship.