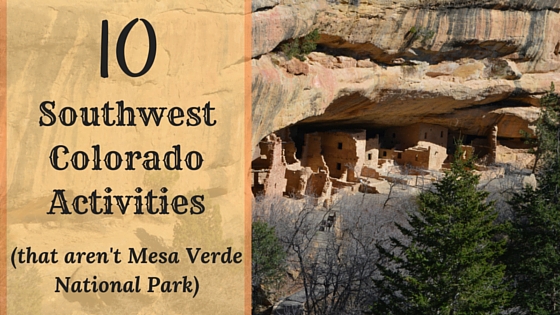 There are only a handful of reasons a family would be traveling through the town of Cortez, Colorado: On their way from Utah's National Parks to the Four Corners Monument, on their way to or from Durango, on their way...oh, wait, they're lost. Our family only does it when we're in a hurry to get from Salt Lake City to Albuquerque. We recently asked Mesa Verde Country, though, to help us plan a weekend vacation to the southwest corner of Colorado and discovered there are so many reasons to stop there and explore.
The main attraction in the area, of course, is Mesa Verde National Park and it would be silly for me not to tell you to go there. Ancient American history has been exquisitely preserved merely by virtue of the location ancestral Puebloans chose to build. The cliff dwellings are as spectacular to see as you would imagine. Multiple driving loops each take you to overlooks and pueblo ruins. There are many easy hikes for families and for the adventurous ranger-guided tours allow you to get right up close to some of the most impressive dwellings.
There is no need, however, to leave the area as soon as you're done in the park! Plan for a couple of days and you will gain a deeper understanding of the people who populated Mesa Verde Country all those years ago, as well as the ones who live there now. In addition to your national park visit you will want to try:
1. Mountain Biking This area is uniquely situated to offer biking opportunities for all skill levels and a variety of terrain. Amble slowly as a family down a riverside trail, get adventurous on an elevated mountain ride, or take a spin on legendary slickrock. Rentals are readily available.
2. Horseback Riding There cannot be a better way to get a feel for the Colorado countryside than on the back of a horse. Rimrock Outfitters outside of Mancos has been taking riders out into the forest for 23 years and the views from their trails can't be beat. Offering 1-2 hours trips for beginners, all the way up to 11-hour trips for the true cowboy, this husband-wife team has built a life out of sharing their passion with Mesa Verde area visitors. For a special treat, check out their breakfast and lunch rides and experience a true homesteading cowboy meal.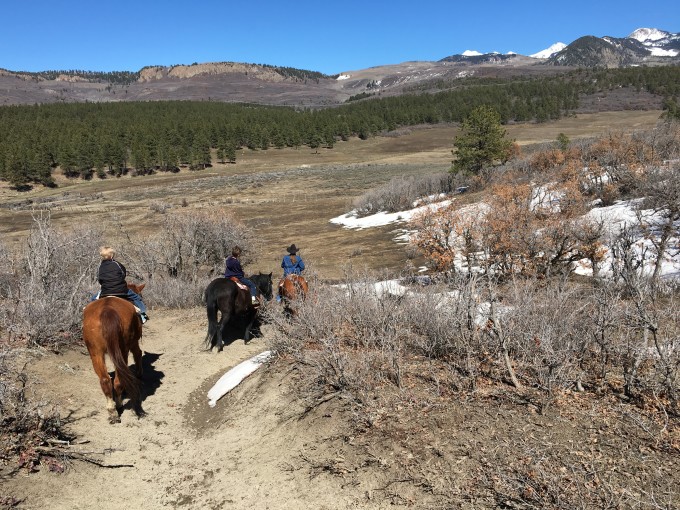 3. Anasazi Heritage Center There is history everywhere you look in the Mesa Verde area, but where the national park is primarily about viewing from afar, the Anasazi Heritage Center is extremely hands-on and interactive, especially for kids. There are videos to watch and audio recordings to listen to, games to play, and drawers of artifacts to investigate. Visitors can try their hand at grinding corn and weaving on a loom before walking to an authentic pueblo ruin with a spectacular view of the valley.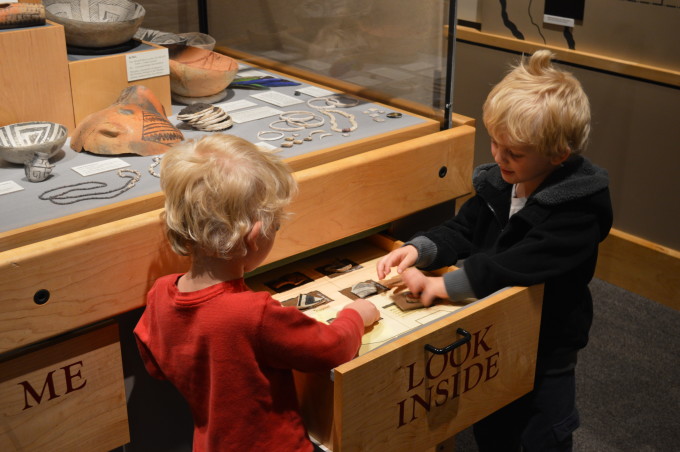 4. Cortez Cultural Center Although we did not get the chance to visit the museum and art exhibits here, we did take some time one evening to walk around the plaza. With a beautiful mural facade as a backdrop, it is easy to imagine how exciting it must be to sit in the amphitheater and watch native dancers or other performances that occur there regularly.
5. Canyon of the Ancients After spending several days in Mesa Verde National Park, and even exploring at the Anasazi Heritage Center, the thing my boys and I were craving was to be able to explore the inside of some pueblo ruins. Lowry Pueblo, a ruins area in this national monument, was the place we finally got to do just that. It is worth the drive out of town! Crawling through small doorways and getting down to underground level in some of the rooms made our entire history-based journey come to life. With a high-profile vehicle, there are several other pueblos within the Canyon of the Ancients footprint that you also can visit.
6. Hovenweep National Monument On the same day you drive the Canyon of the Ancients, continue on to Hovenweep. This was by far my favorite excursion of our entire trip. There are many trails and ruins to choose from, but honestly, the 2-mile loop hike starting right at the visitor center is enough to completely blow you away. Passing by 11 sophisticated (by ancient standards) sites, most of the trail is easy slickrock. Follow the loop backwards to the suggested halfway turn-around point and then continue on the rest of the way. Don't cheat yourself by going back now! The last part of the trail dips down into the canyon, around big boulders and into the vegetation. It's a different beautiful world down there.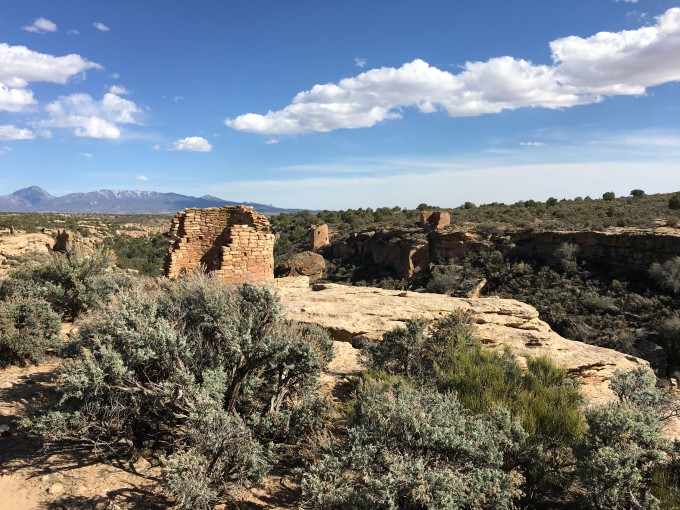 7. Ute Mountain Tribal Park For a truly authentic narrative on Mesa Verde Country, book a tour given by members of the native Ute tribe. Half day and full day trips visit much less touristy dwellings where the guides can interpret the history of their ancestors in a way a brochure or pamphlet never will.
8. Rio Grande Southern Railroad Museum This small tribute to a different part of southwest Colorado history is nice for a change of pace. There is an historic Galloping Goose (motorbus transposed to railcar) on display, which you can't miss as you drive the thoroughfare through the small town of Dolores.
9. Parks/Playgrounds I don't believe you can call a family vacation complete until you've scouted out the best parks and playgrounds, and lucky for us Mesa Verde Country has several great ones waiting for little kid squeals and giggles. Staying in Dolores with the railroad museum, a brand new community built wooden castle wonderland awaits. It's BIG, clean, and lots of fun. Returning to Cortez, there are several options as well including a play area at the visitor center, a large park with playground and duck pond near the library, and two large-acre areas with hiking and biking trails.
10. Water Day After all the touring and learning and being outdoors, relaxing day in the water might be in order. You can take it easy in the Cortez public pool and splash pad or get the family's blood pumping with a ride on a river raft. For a bigger adventure rent a boat, grab some fishing poles, and spend the day on Colorado's second largest lake, the McPhee Reservoir.
Whatever the reason is that brings you to the town of Cortez, Colorado, the next time, plan a couple extra days and see how much more there is to explore! Check out the Mesa Verde Country website for more information on all the activities shared here, as well as ideas for itineraries during your stay.