It was Stephen King who said "The most important things are the hardest things to say. They are the things you get ashamed of because words diminish your feelings. Words shrink things that seem timeless when they are in your head to no more than living size when they are brought out."
It is a relief that a writer along the caliber of Stephen King feels this way because I certainly find myself with the same thoughts in my paltry corner of the writing world. The more impactful an experience is, the harder I find it to give wings to the words that would do it justice.
And so it was for my experience on the inaugural voyage of Fathom Travel to the Dominican Republic. With a venture this new and different, no one really knew what to expect, but I certainly didn't anticipate the transformative force that would sweep through my soul during those seven days on a cruise ship.
Let me just tell you this; the design of the programming of this ship dug down to the corners of my being to the cobweb covered places. It kicked at the corners of my comfort zone and made space in my soul.
Yes, it was really that good. And because it was so good, the stories need to marinate a bit longer in my memories before I can really do them justice.
But, there are a few things to be said that just shouldn't wait.
While the impact is still fresh, I need to spill out my thoughts about the Impact Guides who are the heart and soul of the Fathom experience. These are the people who teach the classes, and lead the activities ashore and generally make greatness in everything they touch.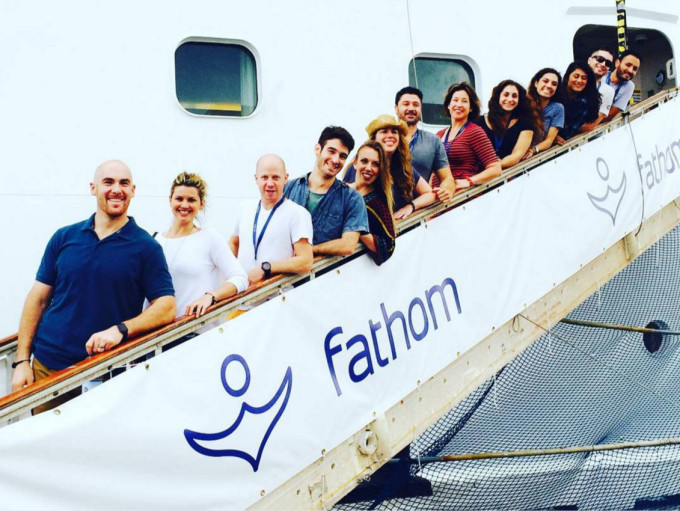 ~Impact Travel Guides of Fathom Travel (courtesy of Fathom Travel)~
To the Impact Guides of Fathom Travel:
Thank You.
Thank you for pouring into our children, for infusing them with inspiration, and magic, and downright joy.
Thank you for not treating them as lesser, but raising the bar with the confidence that they could exceed those expectation as only children can when the adults around them believe in them.
Thank you for believing that even those who are small in stature can be mighty in impact.
Thank you for saying the things that their parents have said to them all along, but with a youth and exuberance that made them sound like gospel.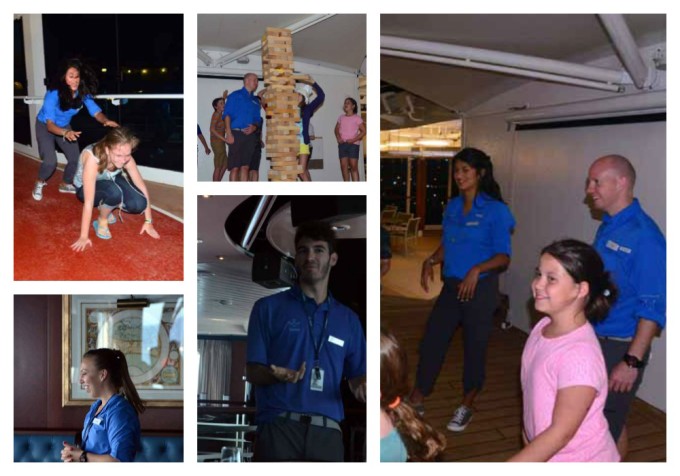 Thank you for having the stubbornness, as poet Jack Gilbert said, "to accept your gladness in the ruthless furnace of the world."
Thank you for not letting hopelessness and apathy become a thief of joy and passion.
Thank you for drinking deeply from the world, for having the courage to demand depth and breadth from your life experiences, so that you could bring that texture to every class, every impact activity, every interaction.
Thank you for approaching this job like others approach the priesthood, as an act of love and a sacrificial devotion.
Thank you for leading by example and showing us all the significance of trading a day of our life for something of value.
Thank you for using you superpowers, superpowers that can make a ten year old boy say he loves reading or a 13 year old boy commit to learning Spanish.
Thank you for being the catalyst for that same teenage boy who walked into a student English class with disinterest and walked out with a fire, declaring that this moment was a "game changer for the rest of my life."
Thank you for being real and vulnerable, and for challenging us to do the same.
Thank you for drawing out our stories, and challenging our preconceived ideas.
Thank you for gently stretching our comfort zones, and creating an empathic safety net to make that easier.
Thank you for being present, for staying past your shift and beyond your class time and into your free time to connect deeper and draw out more goodness.
Thank you for having vision, for falling hard for a dream that travel could be impactful.
Thank you for giving up a little piece of yourself to become a part of our family tapestry. Your time, your talents have been woven into the story of our life. Although you will likely forget our names and faces, don't be surprised if we remember you by name in our stories, in our memories, and in our life markers.

Thank you for having the faith to give without receiving, to invest wildly without fully seeing the results. Believe that your investment in this short week will fan out like a river delta and cascade into many, many other lives.
Thank you, most of all, for using your one, wild, precious life for a purpose beyond yourself.
Thank you.
~Fathom Travel invited me to attend the inaugural cruise aboard the Adonia. They did not require that I express a particular viewpoint, all opinions are my own, and I would gladly pay twice the standard rate to attend again in the future.~