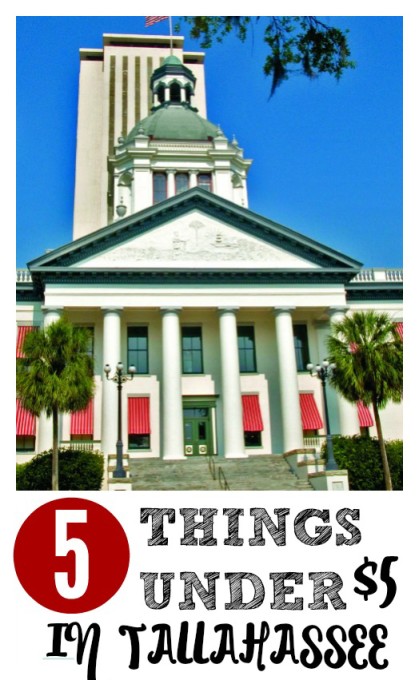 Whether you are passing through on your way to Orlando or setting up camp to explore the endless activities in the capitol city, Tallahassee is known for its affordable fun for families. Check out these five all-day outings that will cost you $5 or less. Pssst….some of these are even FREE!
Get Your Art on at Railroad Square Art Park- A cluster of warehouses turned studios and hip restaurants is one of the coolest places to hang out for very little cash in Tallahassee. Kids will enjoy strolling through the park and enjoying the funky sculpture garden or peeking into the working studios to see artists creating everything from paintings to metal casts. A family favorite is a visit on first Friday to a lively block party in the neighborhood that includes food trucks, live entertainment, and free admission.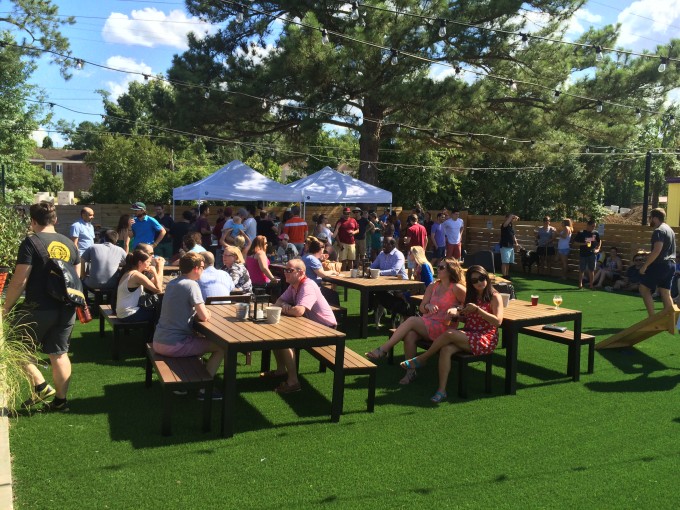 ~Picnic style atmosphere at Proof Brewery~
Want More?: Grab a bite to eat inside an authentic red caboose at The Crum Box Gastgarden or stroll down to the family-friendly Proof Brewery, where kids can play bocce ball or table tennis while the grownups sample the on-site brews.
Don't Miss: Arcade Age, a shop dedicated to vintage video games, is open to the public on First Fridays from 6 to 10 and the third Saturday from 2 to 5. No quarter required to indulge in a little retro fun.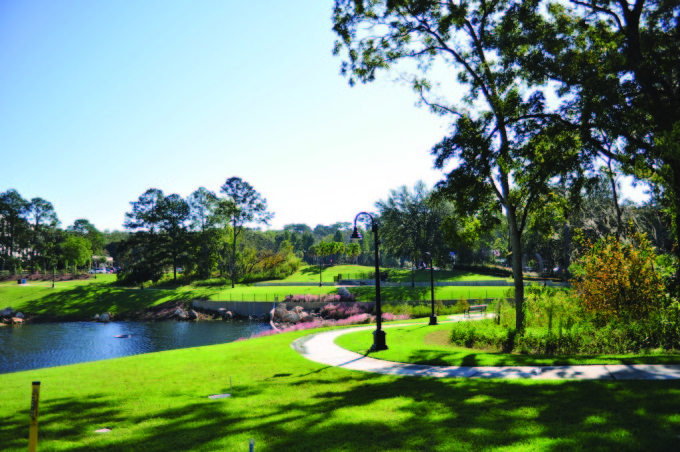 Go Urban Natural in Cascades Park-This new green space in the heart of downtown Tallahassee is great gathering place for families who need a little space. Outdoor features include interactive water fountains, children's play area, Smokey Hollow Commemoration and miles of multi-use trails.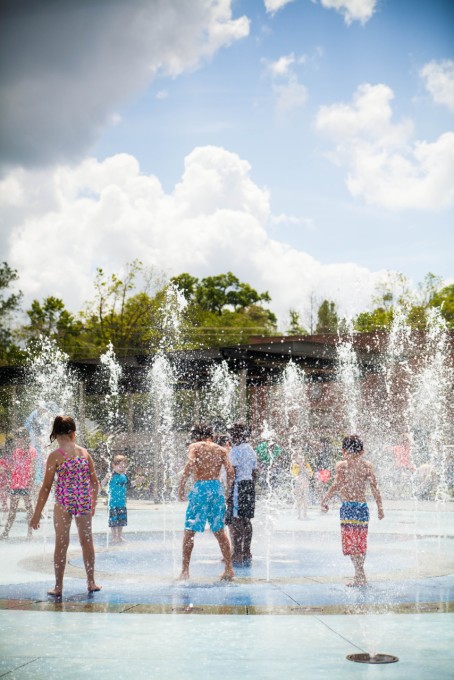 Want More? - Grab a healthy breakfast or lunch from the Power Plant Café or plan a leisurely dinner on the patio of The Edison, overlooking the fountains and the park.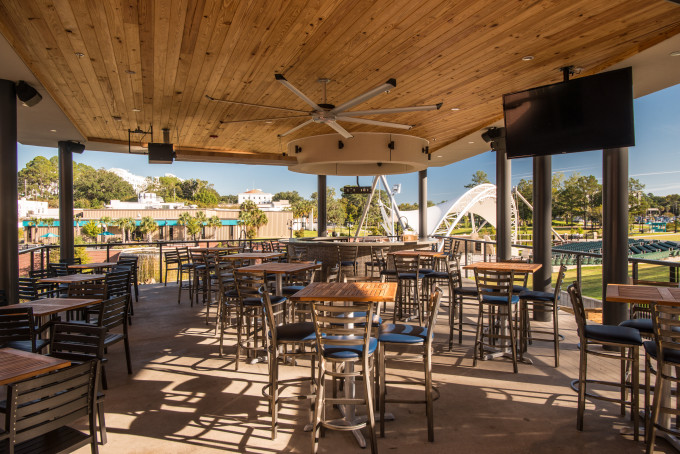 Don't Miss: Smokey Hollow, a thriving African American community created in the 1890s is commemorated with three "Spirit Houses" that show the typical design of the homes of the era, and other element reminiscent of the history, including fruit trees and vegetable gardens.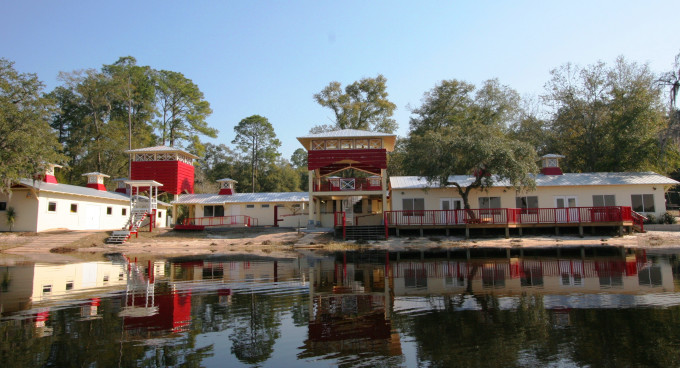 Get Back to Nature at the Florida State University Reservation- Relaxation and recreation are the order of the day at "The Rez," a 73 acre facility on Lake Bradford. Admission is $2 per person for swimming with a lifeguard on duty. Other activities, such as canoeing, kayaking, disc golf, sand volleyball and more are also available, some with a nominal fee.
Want More?- Plan for a sail clinic where you will learn the basics of sailing- including boat handling, sail theory, and safety protocols. Cost is $20 for the public.
Don't Miss- The Rock Climbing Wall. Cost is $3 per person.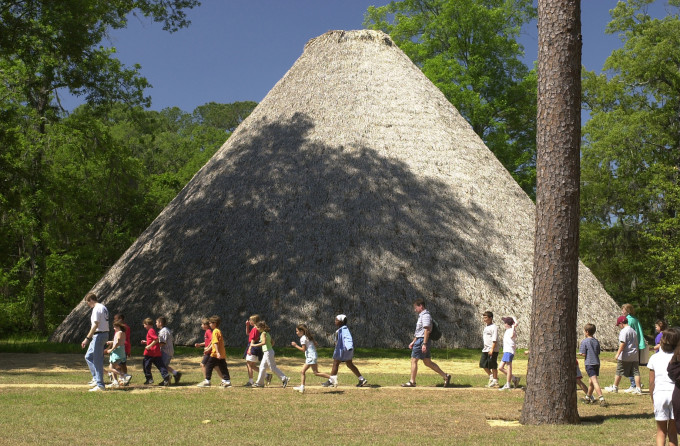 Mission San Luis Council House: Photo Credit Florida Department of State
Go Way Back in Time with a Visit to Mission San Luis: Way before Mickey Mouse, Florida inhabitants, Spanish explorers and indigenous people created mission communities that are recreated at Mission San Luis. Costumed characters and hands-on exhibits bring the 17th century reconstructed village to life. Cost is $5 for adults and $2 for kids.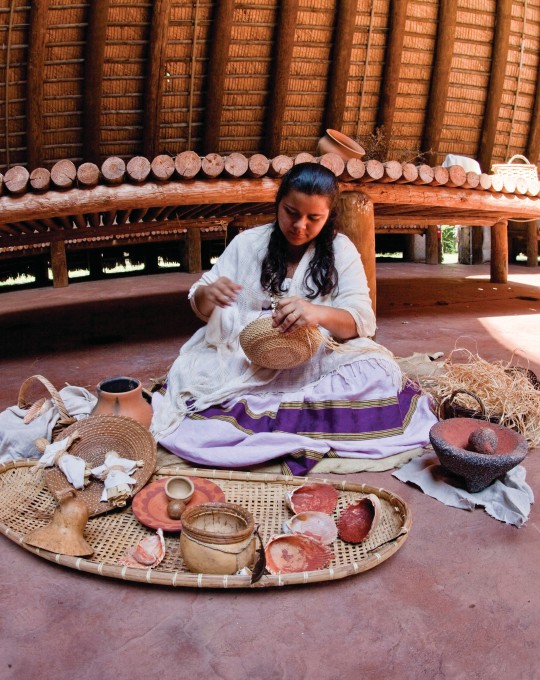 Want More?- Check the events calendar for events such as musket and cannon firing displays, or Native American festival that include stomp dancing and drum circle displays.
Don't Miss- Pick up a scavenger hunt from the visitor's center to keep kids engaged in searching for artifacts throughout the museum.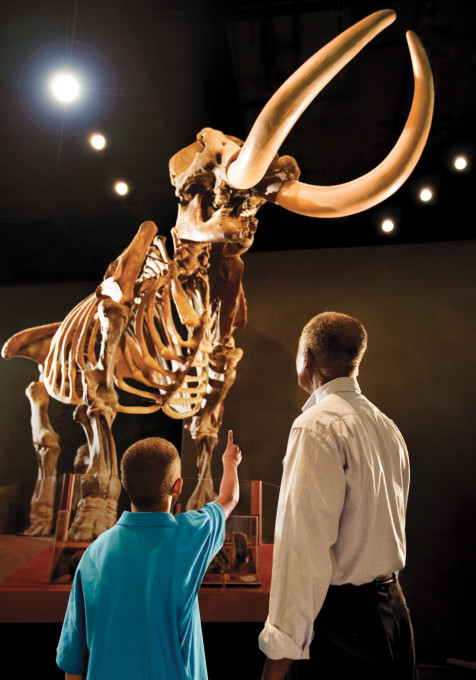 Traipse Through the Past at the Museum of Florida History: Walk through time beginning with the prehistorical inhabitants of Florida all the way through the age of Spanish Explorers, Civil War and modern times. In each walk-through exhibit, see artifacts reflecting the time period while kids engage with the hands-on elements that bring history to life.
Want More?- Take a stroll to the Old Capitol Building around the block and see the building restored in all its 1902 splendor. Touring the museum inside is also free.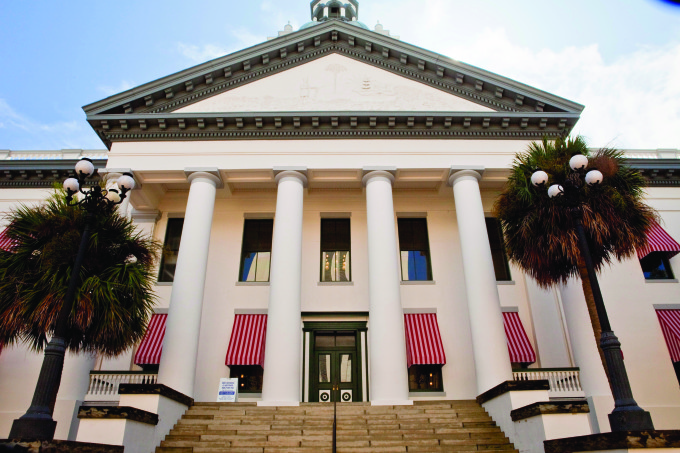 Don't Miss- In Grandma's Attic, a hands-on play area where kids can explore elements from the past, including costumes, a telephone operator's switchboard, games, wooden rocking horses and other fun pastimes from days gone by.
~Visit Tallahassee hosted my visit to the city. They did not require that I express a particular viewpoint and all opinions are my own.~