Ski families know that Park City, Utah is Mecca for winter sports enthusiasts. Does that mean there is nothing to do if your family has never seen the top of a ski lift or if only part of the family skis? Absolutely not! Whether you are black diamond pros or have never seen a bunny slope, the non-ski related activities available in Park City will fill your vacation card and leave you excited to return for more.
If you're looking for other winter fun, add some adventure with one of these activities:
Gorgoza Park offers 7 tubing runs, a mini-snowmobile track, and toddler fort to give the kids a day centered completely on them. A conveyor belt conveniently pulls riders to the top of the hill and then the whole family can slide back down together. Standing on the sidelines while your little ones drive themselves around a snowmobile racetrack is a little frightening, but they will love it and beg to go around again and again.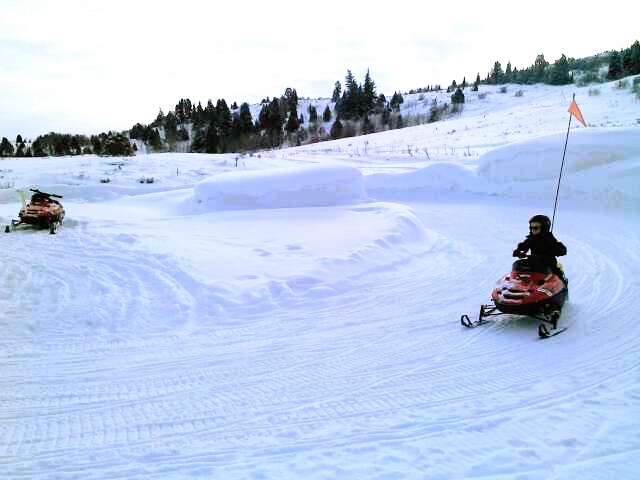 For the adults, two separate snowmobiling areas provide both groomed trails for beginners and endless backcountry opportunities for thrill seekers. For a quieter trail experience, try snowshoeing for an hour or a day away from the business of town. Or, for an experience you've probably never had before, choose between taking a dog sledding tour and riding down the ice on an official Olympic bobsled track!
When you wander into town:
Historic Main Street is easily accessible from the ski resorts and a must-see to experience the heart and history of Park City. Wander on foot, or take the trolley, watching for signs of a silver mining past and a modern cultural community. Do some window shopping, grab a bite to eat, and spend time exploring local art galleries. The Kimball Art Center is a non-profit institute that often has educational exhibits interesting to children. The Park City Museum has interactive activities to engage the family as well. Or, look for a family-friendly production at the Egyptian Theatre. Then, take a ghost tour to learn the darker stories this street has to tell.
To avoid the crowds, plan a summer stay:
The most logical time, of course, to find a ski town primed to show off its non-ski activities, is the summer season. Start at the Utah Olympic Park, a 2002 Olympics venue. Still used for international athlete training, the facility is open year-round with activities ranging from a world-renowned ski museum to ziplining and opportunities to try out Olympic sled sports. Throughout the year you may be able to see ski jumpers practicing and luge or bobsled training.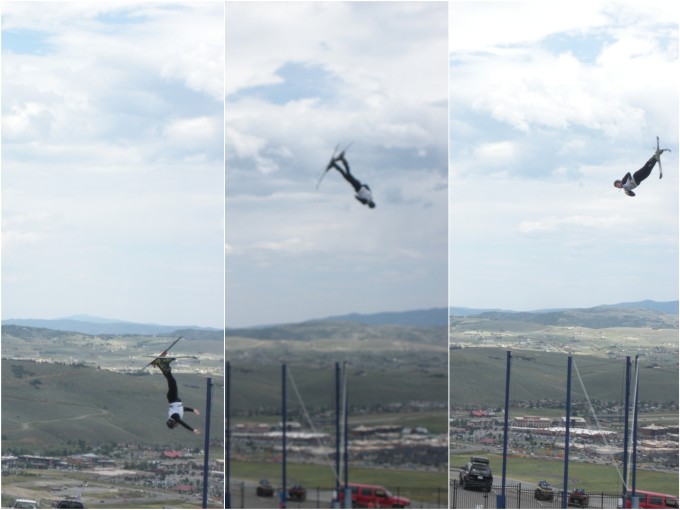 To get a little adrenaline of your own, Park City's ski resort gondolas and chair lifts provide access to the mountains for mountain biking, hiking, fishing, and horseback riding. Order a picnic lunch at the lodge and head up for a day of exploring. Or, stay at the foot of the mountain to play a game of miniature golf and take a ride on an alpine roller coaster. Both Park City Mountain and Deer Valley Resort will be as eager to help you enjoy their terrain colored with grass and flowers as they are when it's white with snow.
For a look at the city from above, a hot air balloon ride is an activity the whole family can enjoy. Oftentimes the flight path sails over the Swaner Nature Preserve, giving you a birds-eye view of the hiking trails available near the visitor center.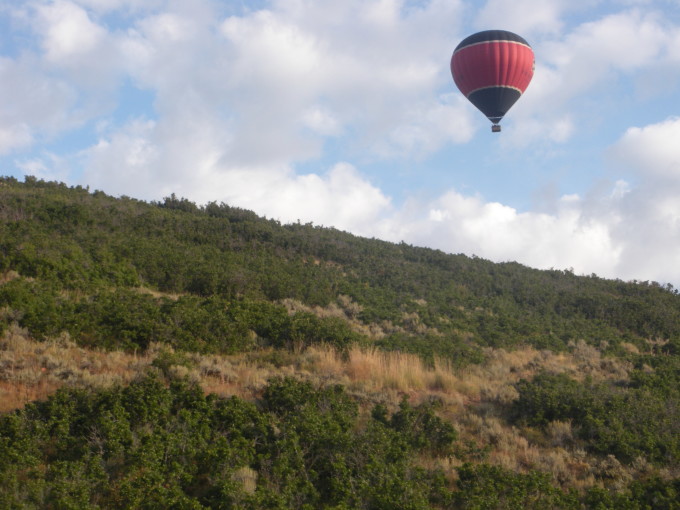 Another way to enjoy your non-ski Park City vacation is to attend a local event. The Deer Valley Music Festival and Big Stars Bright Nights Concert Series both take place hillside in an outdoor amphitheater. Featuring a variety of musical styles, it is possible to catch a great show almost every week from June through September. The Park Silly Sunday Market is the area's most eclectic farmer's market with fun booths and entertainers lining the street, and the Park City Kimball Arts Festival showcases artists from around the world the last weekend of July.
Planning a non-ski vacation to the heart of ski country may not automatically make the most sense. However, with very little effort a full itinerary can come together. Whether you need a break from the monotony of riding slopes all day, need to entertain the part of your family who doesn't ski, or want to visit a beautiful location when not a lot of other people will be there, Park City is waiting!