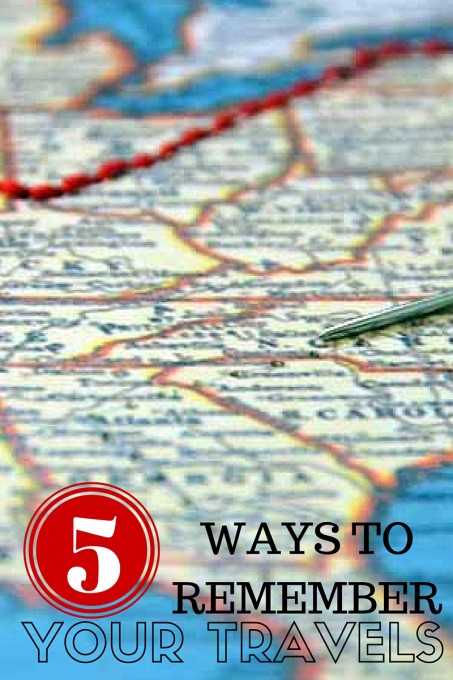 Your bags are unpacked and you have returned to your regular routine, but that doesn't mean that the vacation is experience is over. Taking the photos, ticket stubs, maps, and brochures collected from the trip and turning them into a treasured keepsake is the best way to make the travel memories meaningful for years to come. The Paper and Packaging Board has asked me to talk about the ways that we have turned our vacation memorabilia and turned it into art to fill our home with our travel memories.
1. Upcycle Maps Into Travel Memory Art
There is nothing that evokes the feeling of travel more than a map. Once the map has served its original purpose to get you from place to place, it can be upcycled into a piece of art to hang in your home and remind you of your vacation. Try these suggestions for making a map memory:
Where the Heart Is Map Art: This is a project that has simple instructions and can be completed in less than an hour. When your travels take you to several locations, you can remember each one with a creative art project using roadmaps and scrapbook paper. Use a heart-shaped paper punch to punch out a section of the map that has meaning. Glue each heart into rows on a sheet of paper that has been cut to fit a frame.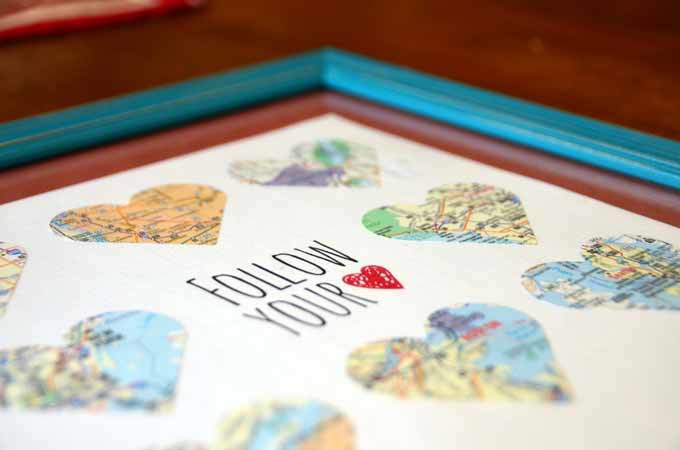 Tracing your Steps Memory Map: Hand stitch the route you took on an epic roadtrip onto a souvenir map for a personalized travel memory. It's as easy as poking holes along the route into a map using a needle and then adding thread to highlight the route. Frame the completed map.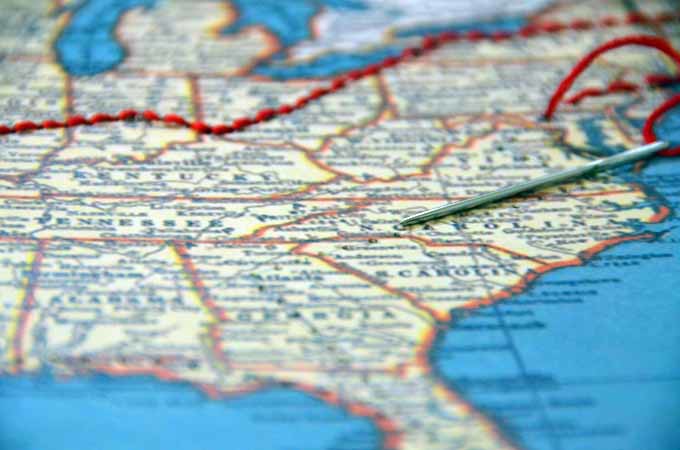 Bonus Tip: Leftover map scraps can be decoupaged onto any number of surfaces to make map-inspired décor. Try purchasing some chipboard letters from the craft store and let the kids go to town adding bits of map to decorate the letters.
2. Create an Accordion Journal for Kids
This is a keepsake that can begin before you ever start to travel and will make the entire trip more meaningful for kids. Obtain a large roadmap for your destination that can be used for planning and getting kids involved in the excitement of the upcoming trip. Just before you leave, gather your map, scrapbook paper, stickers, and other decorative paper scraps to make a journal that kids can use to record their memories during the trip. Using the map as a basis for the journal pages, create an accordion book where ticket stubs, postcards, photos, and journaling can be recorded for each day of the trip. These simple video instructions show how to easily assemble a book that will become a treasured keepsake of your vacation from a child's point of view.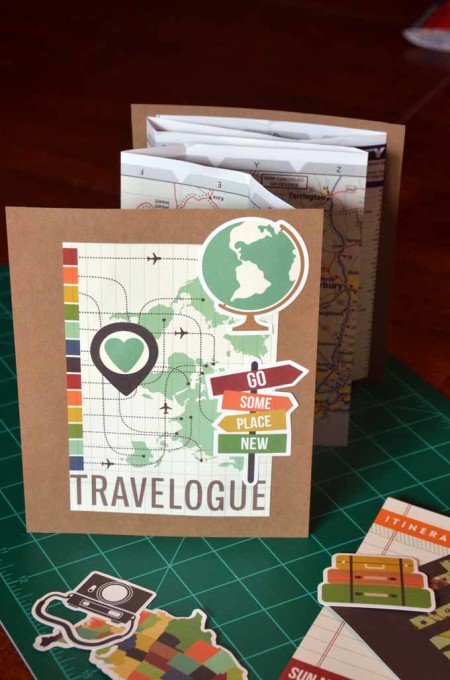 Bonus Tip: Even if you don't have time to create your own journal, you can still give kids a place to record their memories by printing a journal template on your home computer.
3. Display Your Scrapbooks on a Rotating Art Wall
Scrapbooks are one of the best and most creative ways to collect vacation memories, but all too often the pages are carefully assembled and then tucked away into a book that is rarely used. Get the pages out where everyone can enjoy them by creating a rotating wall or desk display for the pages. Purchase a frame that fits the size of your scrapbook pages, and place it in a high traffic area of your home. Make a plan to change out the page each week to keep the memories new and fresh.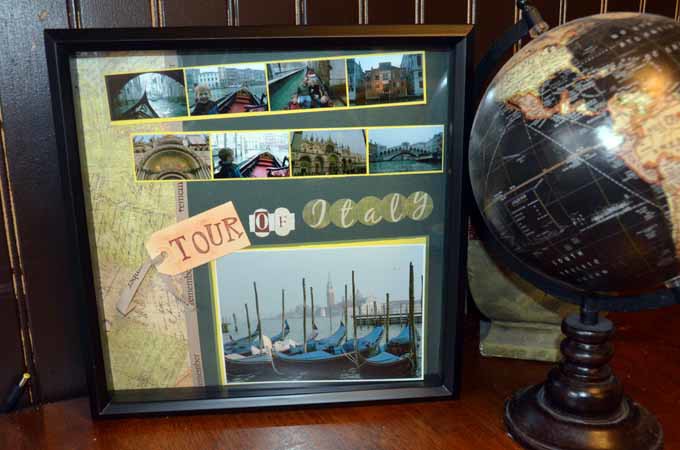 Bonus Tip: Bring a large manilla envelope along with you while you travel to collect ticket stubs, brochures, maps, receipts, and other bits of paper that will remind you of your trip. The envelope will keep everything together until you can incorporate them into your scrapbook.
4. Send Postcards to Yourself
Getting mail never gets old, especially for kids. As you travel, pick a postcard from each location. Be sure to choose a card that reminds you of your favorite part of the experience. Have kids record a drawing or a few sentences about their experience, or even interview the whole family. When you return home, you will have a mailbox full of memories to cement those family moments.
Bonus Tip: String a colorful ribbon across your mantle or wall and attach postcards with a clothespin for an attractive display. Or punch a hole in the corner of each postcard and attach them all together with a metal ring.
5. Turn Your Photos Into Magnets
Of course, you have over photographed every moment of your vacation, so turn those photos into memories you can enjoy every day. Magnets are a great souvenir in general because they don't take up too much space, but they are also front and center at the hub of your home. Services like Sticky9 will take your favorite Instagram photos and turn them into a medium or large-sized square magnet for the refrigerator. As you grab your afternoon snacks, or prepare dinner, be prepared to smile when you see the memories you made. You'll probably even be inspired to start planning the next trip.
Bonus Tip: Be sure to give your kids the opportunity to take photos while on vacation, so you can capture their view of the world.