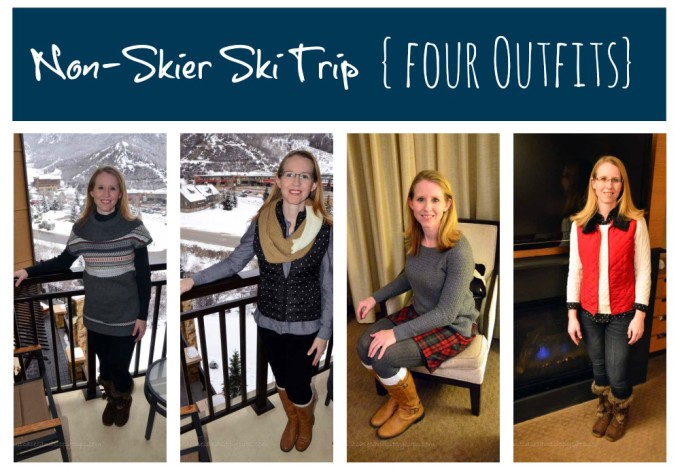 Whenever I am creating outfits to pack for a trip, my first step is a quick perusal of Pinterest. What did we do before Pinterest? Oh yeah. We read books and had much less mommy guilt. Anyway, seeing what other people are wearing helps to jog my creative fashion ideas, and usually I find a new way to pair something I already have in my closet to make a fun new outfit.
While preparing to pack for a weekend in Snowmass, I checked Pinterest first to see what styles would fit with dining and activities that didn't involve skis. After falling down the rabbit hole of recipes and crafts for way too long (yes Pinterest, you are a huge time suck), I started searching for good ideas for winter snow wear.
Alas, everything I found on Pinterest was a little too Après Ski Barbie for my taste. Not that these outfits aren't great, but they didn't really fit what I had in my closet. In Texas, there is sadly not much opportunity for furry accessories, or chunky woolen sweaters, so those pieces are mostly missing from my repertoire. Still, I wanted a chance to have some great outfits that would look appropriate for the occasion, and more importantly, keep me warm.
To get a winter look from the pieces that I had available, I concentrated on layers, woven textures, and footwear that would be warm and waterproof. I was even able to find a little bit of fur here and there to add to that luxurious après ski look that everyone loves on Pinterest.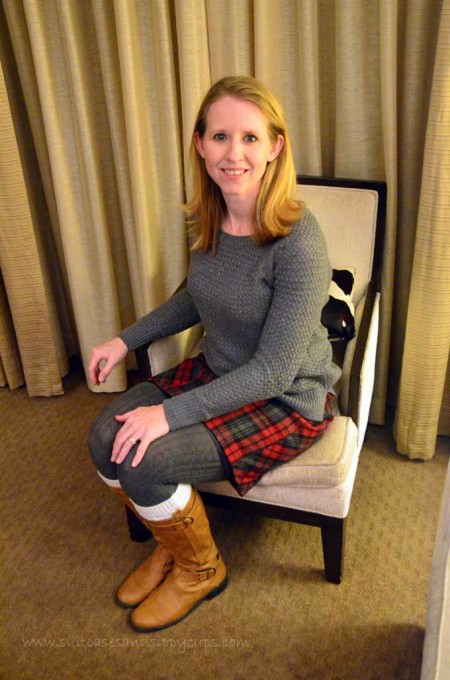 Grey sweater//Red plaid wool skirt//grey cable knit sweater tights//white boot socks//camel leather boots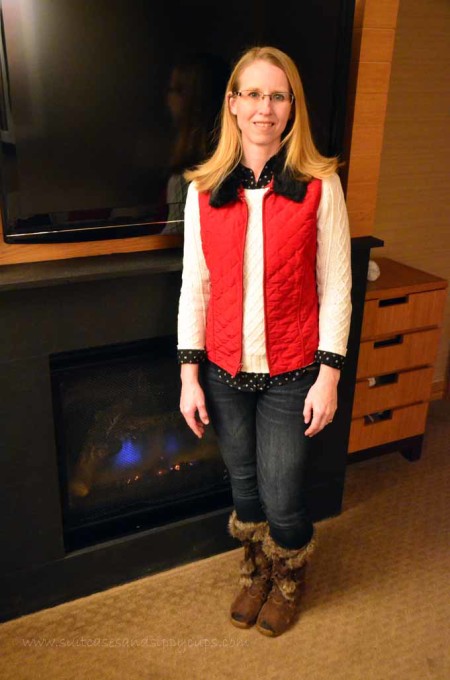 Black and white polka-dot blouse//off white cable knit sweater//red quilted vest with fur collar//skinny jeans//fur lined boots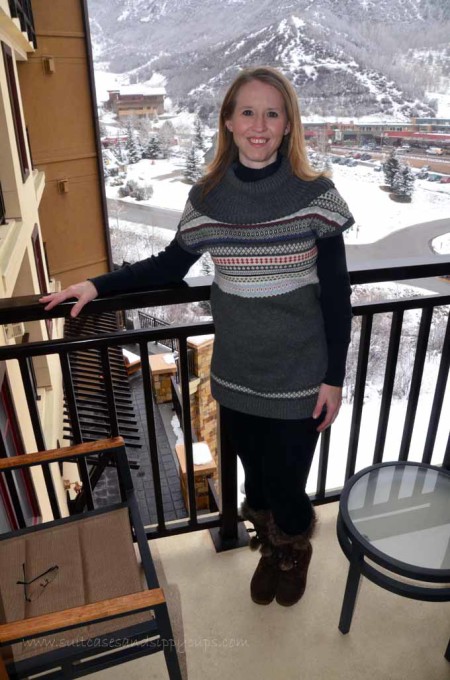 Alpine design grey tunic sweater//black turtleneck//black cable-knit leggings//fur lined boots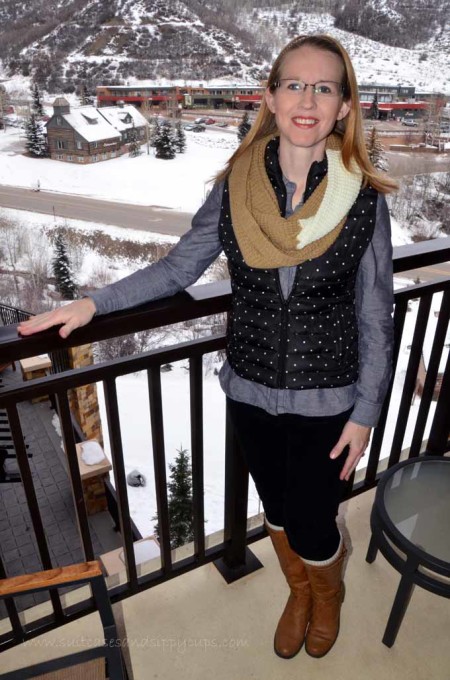 Chambray button-up//black and white polka-dot puff vest//black corduroy skinny pants//chunky scarf//white boot socks//camel leather boots