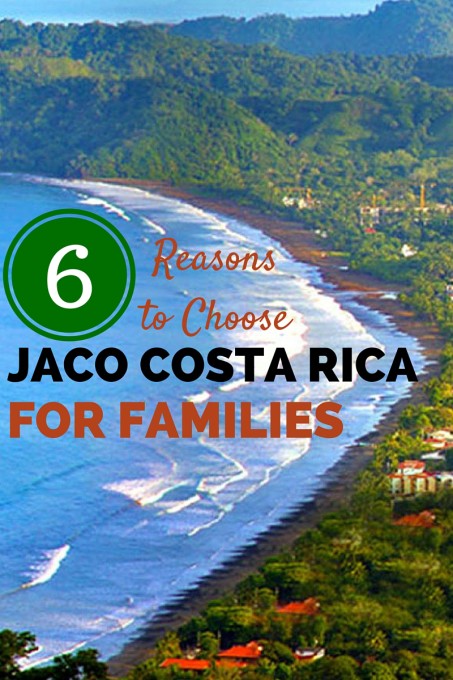 Like most people, I began planning a trip to Costa Rica with my eye on the jungles, the volcanoes, and the rivers that would be a perfect playground. In short, I wanted adventure and nature all rolled up into one, but I wasn't sure what part of the country I needed to visit to get the most out of a relatively short visit. That's when I discovered Jaco, and I began planning my trip around this Pacific coast city. The city first caught my eye because it is nearest developed beach to San Jose, where we would be arriving, and because it is a well-known tourist town, so I knew it would have the infrastructure we needed for a working vacation. It was when I arrived in Jaco that I simultaneously fell in love with the area, and realized what a great Costa Rican city this is for families and first time visitors.
It's near to the airport and just about everything else. Jaco is 1.5 hours from Juan Santamaria International Airport (SJO) and set along an arching cove of palm trees and beaches with rising hills of jungle and farmland in the distance. It is certainly the closest developed beach to the airport, but more importantly, the setting is ideal for any activity you have in mind while visiting Costa Rica.
The location makes for a perfect home base for families. One of the initially discouraging things about a trip to Costa Rica is that many of the major attractions, like the cloud forest, volcanos, and national parks, are a sizable distance apart in terms of travel time. For families in particular, the idea of packing up everything and moving to a new destination every couple of nights to be able to "see it all" is not ideal. The answer to this problem is staying in Jaco. The city is close enough to the major attractions that you can easily plan for day trips from the city and have the luxury of returning back to the same hotel and bed each night. For activity and condo packages designed for families by families, check out Lost Beach Vacations.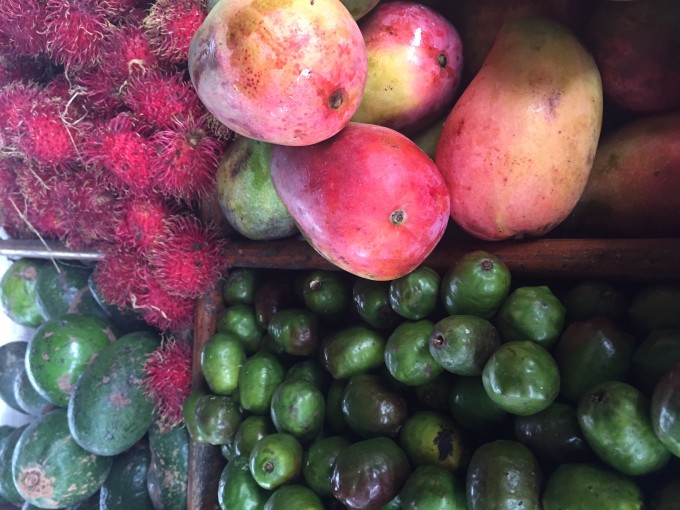 ~Fruits from the Farmer's Market on Fridays are a treat for families to enjoy~
A tourist town means plenty of amenities that matter to families. There are plenty of places in Costa Rica where you can go completely off the grid, and while the idea of getting away from email may be appealing, the idea of leaving behind air conditioning, readily available taxis and restaurants may not be so appealing. As the first well-developed tourist area, Jaco has hotels with power and air-conditioning, streets filled with restaurants boasting kids' menus, and grocery stores around the corner. You have to know your family and decide what makes sense for you, but for most people traveling with small kids, access to a pack of diapers or a quickly prepared meal really matters when you are on vacation.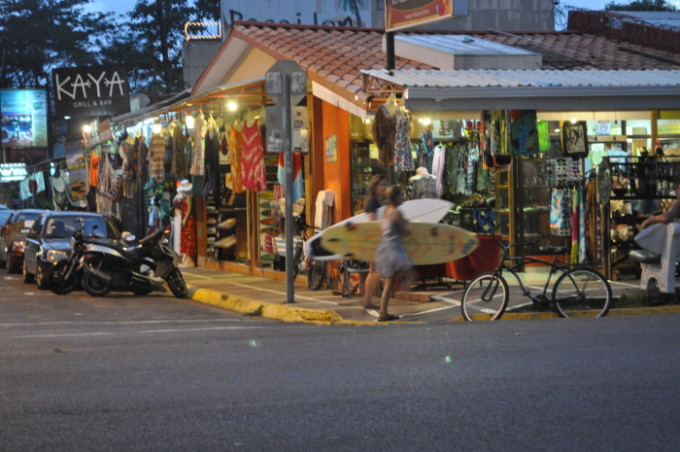 ~Downtown Jaco has both modern amenities, and opportunities for local culture~
4. The weather is better than you expect for Costa Rica. Our visit to Jaco coincided with rainy season in Costa Rica, and the weather forecast showed nothing but rain all day every day. In reality, the rain stayed away mostly during the day and rarely interfered with our activities. When talking to locals, I learned that this is often the case for Jaco. While other parts of the Pacific Coast are getting pounded by rain, Jaco stays more protected from the storms because of the cove shape of the area.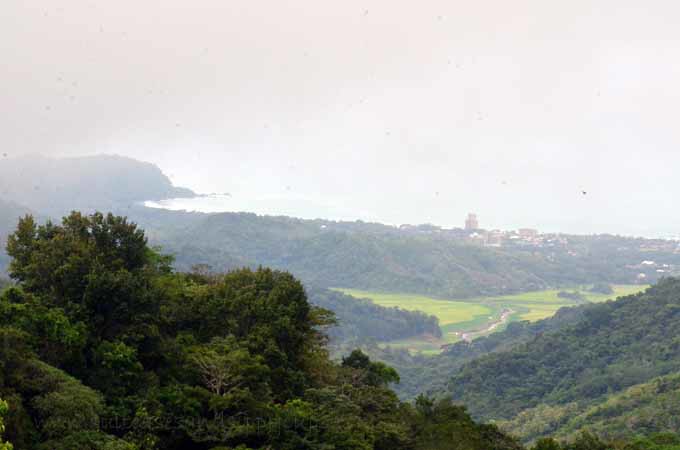 ~View of Jaco from above, just as the clouds were rolling out~
You can still get an authentic, cultural experience while staying in a "tourist" town. One of the surprises about visiting Jaco was the number of locals coming out of San Jose to enjoy the city for the weekend or a quick staycation. During most of our tours, we were pleased to share the zipline or river with locals and have a chance to practice our Spanish while hearing their thoughts about their country. More importantly, even in the touristy area, all of the restaurants are still mom and pop shops and offer authentic meals (called sodas) and other elements of culture that still foster the benefits of visiting a foreign country.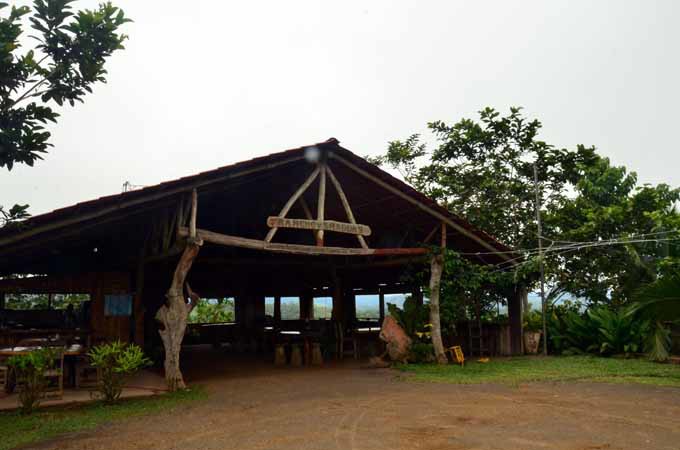 ~A Family Owned Restaurant where we ate the freshest Empanadas ever~
Jaco offers unique experiences that aren't to be missed. Jaco isn't just great as a jumping off place; it is a destination in its own right. One of the unique options in Jaco is the Playa Hermosa, a black sand beach known for the best waves in the country, and home to some of the best surfers in the country. Surfing contests are held every Saturday at 4 pm and are an opportunity to see world class surfers show off their skills. Jaco is also nearby to the Tarcoles River, where huge crocodiles can be seen sunning themselves along the banks. Crocodiles can easily be spotted from the bridge, or you can take a river boat tour to get more up close and personal with the crocs. Jaco also boasts a charming farmer's market on Friday mornings, and is nearby to Carara National Park, where the birdwatching is said to be the best. If all of that isn't enough, point an hour in any direction from Jaco and you can see Arenal Volcano, Manuel Antonio National Park or any other activity you want to enjoy while in Costa Rica.