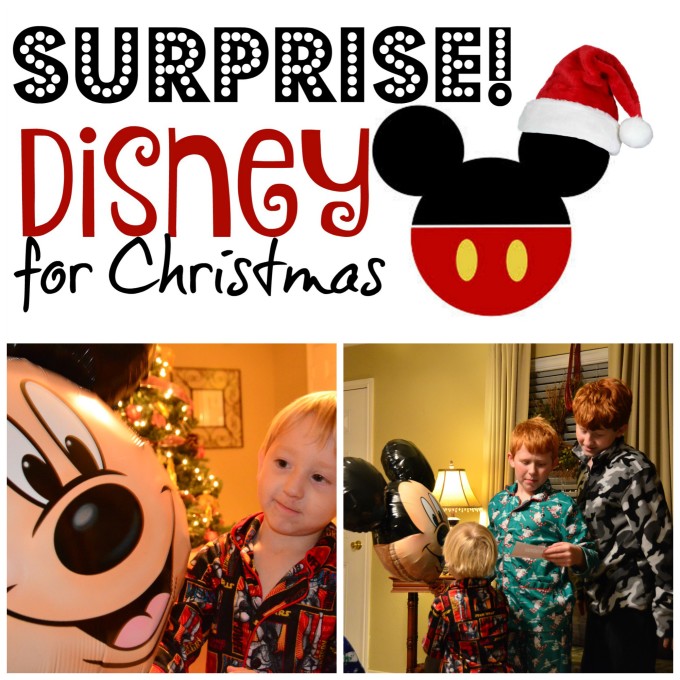 Christmastime, with its unending focus on material gifts, can be a struggle for families like ours who want to focus on spending money on memories. As we have made the switch from piles of presents under the tree to minimal presents and maximum experience, we try to help our kids to find the value in experience gifts by presenting them in a way that is fun and memorable. Kids put so much stock in anticipating what's in the boxes at Christmas that when we give a non-tangible gift, we want to make sure the presentation is spot on.
For Christmas, we had planned to eschew the typical bevy of boxes for each kid and give the whole family a Disney Cruise. A Disney Cruise is by no means a cheap gift, but it is certainly not something you can hold in your hand and play with on Christmas morning, so we needed to make the present reveal special.
For starters, we made sure the present was BIG, not only because it needed to be large enough to fit a big surprise, but I also wanted it to make a big impact. There is no denying that the anticipation and excitement grows in direct proportion to the size of the box. Inside, we trapped a Mickey shaped helium balloon with a note on the end of the string. I was hoping the kids would get the clue that Mickey meant a Disney themed trip, but I wanted to leave the note to be sure that they got the message. Along with the balloon, I filled the box with sunglasses, new swimwear, Mickey towels, and other gear that they would use on the cruise. That kind of surprise seemed like the perfect idea to let the kids in on the excitement of a cruise.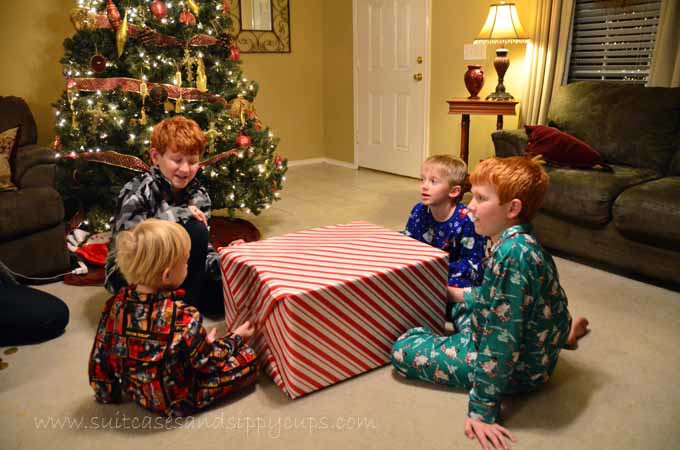 Coming up with the idea was easy, but making it all come together was definitely not without its challenges. First of all, wrapping a helium filled balloon in a box is not unlike getting a fussy baby into a carseat. It is definitely a two person job. We also had the added challenge of getting a balloon filled just before Christmas, but not too soon that it would lose its helium and fall flat instead of floating out of the box. I had to make a couple of calls to make sure the party store had what we were looking for and would be willing to fill it just before they closed on Christmas Eve, so it would be ready to fly Christmas morning.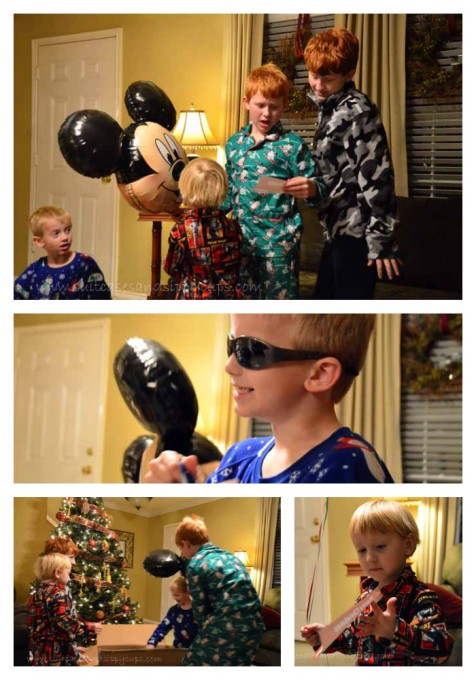 The present was just phase one of the BIG reveal. To pull off Phase Two meant careful timing of Phase One. Disney offers a fun service where kids can receive a phone call from Mickey, Minnie or other characters to talk about their upcoming cruise. Character calls can be scheduled through the online planning center using your confirmation numbers once your cruise has been paid in full. It's as easy as choosing a character and a time to receive the call. We scheduled our call to come at 8 am and planned to have the kids open the present just before the call.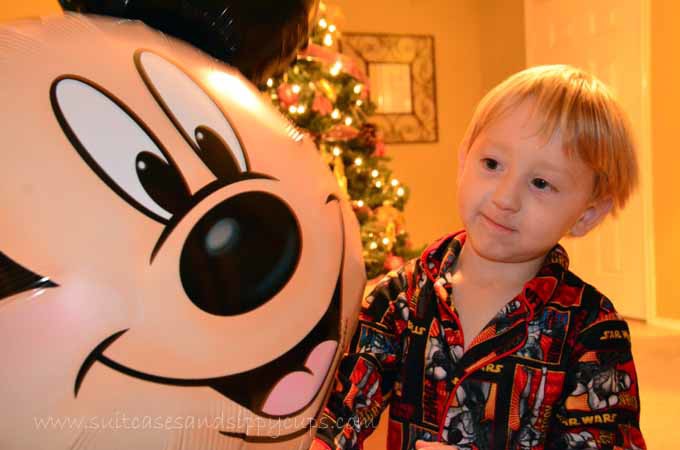 On Christmas morning, everything was perfect. The BIG box was the subject of much guessing in anticipation. The balloon floated appropriately out of the box, and the call from Mickey himself completed the excitement. It was certainly a memorable way to give a trip, and was all the sweeter knowing that it would be followed by a once in a lifetime chance to make family memories.