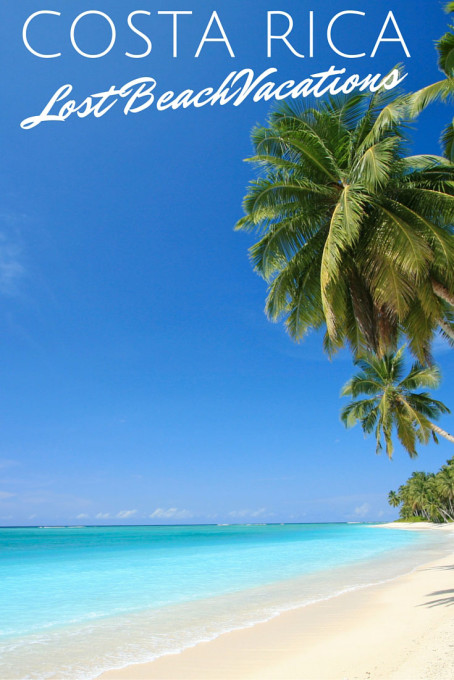 Planning is one of my favorite parts of traveling In fact, it can be more satisfying than the trip itself. There is just something magical about the anticipation that builds as you look at glossy photos and plan the perfect itinerary. Yes, I am a planning geek- or maybe a control freak- but I love the process of digging into the details of a destination and unearthing a perfect itinerary.
Sometimes life gets in the way and the detailed planning just doesn't happen. For our most recent trip to Costa Rica, I found myself at the crossroads of a last minute trip and no time at all to plan. Usually, I am pretty good on the fly, but Costa Rica is a destination that I knew very little about-as in, I had to look at a map to even know for sure where it was located in the world. Of course, I knew that it was a destination that was big for adventure and rainforests, and that there were beaches and volcanos, but I had no idea which of those things I needed to do. I didn't even know what the major (or minor) cities were or where I should try to concentrate my travels. In other words, I was flying completely blind.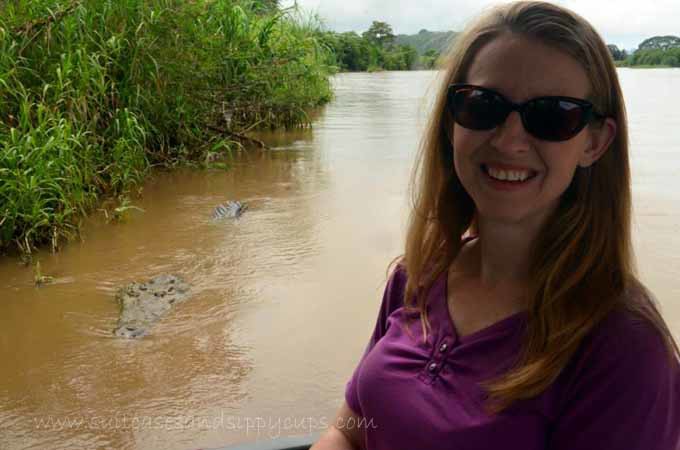 ~I had no idea I would be making so many new friends when I visited Costa Rica~
Enter Google. (And may I just pause for a moment of silence in honor of the goodness that is the age of Google.) Without an idea of what to do, or even where to go, I was hoping that cruising the world wide web would point me in the right direction. As I searched for the best itineraries and destinations in Costa Rica, the Pacific Coast city of Jaco came up again and again. After seeing that city name enough times, I took it as a sign to dig a bit further-and that digging pointed to Jaco as the perfect destination for a first trip to Costa Rica.
What sold me on the destination was that it was centrally located and allowed us to sample the best of the country. It also offered the infrastructure of a developed city, like restaurants and resorts, but still had places to get away and enjoy the rugged quality of Costa Rica. But, the biggest draw for Jaco was the tour and vacation planning services provided by the local company Lost Beach Vacations.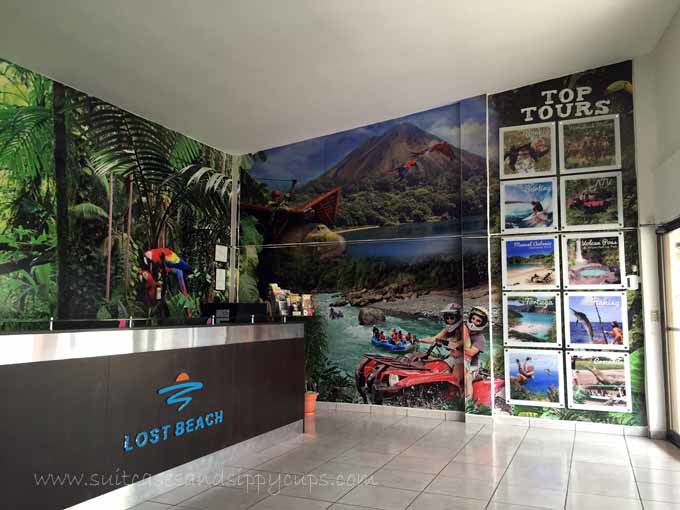 ~Lost Beach Office, located near downtown Jaco~
Even though they don't bill themselves this way, Lost Beach really offers vacation concierge services, and that sets them apart from the typical 'cattle car' tour company. But, let's be clear: they offer high-end services without the high-end prices. For a last minute trip, like mine, their services were exactly what I needed to pull everything together and give us a perfect Costa Rica vacation.
Lost Beach really is a one stop shop for everything vacation planning in Costa Rica, including the largest selection of condos and vacation rentals in Jaco. We had already arranged for hotel, so we turned to the expert travel planners to help us with activities once we arrived. Based on our interests, a vacation planner made recommendations about which activities would fit our needs. The list of recommendations and itinerary options just confirmed for me that Lost Beach was a necessary part of the planning process for our trip. Our itinerary included all of the extras that only a local would know like suggestions for which activities should be done in the morning to accommodate the weather and tours that could be easily combined because they occurred in the same general area. They were also diligent in choosing tours that maximized our short visit, but still gave us a chance to explore the most of the area. After learning that I wanted to see animals, but also enjoy the beach and local culture, we were booked on a trip to Manuel Antonio National Park that also included a beach break and lunch at a local restaurant with amazing views.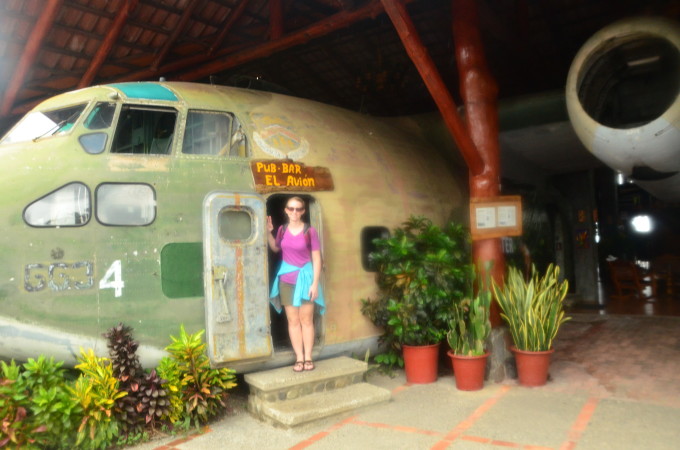 ~A restaurant built around an airplane was the perfect lunch stop during our tour~
My favorite part of arranging these tours was the ease of getting from one place to another. Door to door transportation came in the form of comfortable, air-conditioned vans with knowledgeable local guides who spoke excellent English. The perks of these local guides was not only all that we learned about the area, but also the unbelievable pride with which they presented their country to visitors. Our guides were some of the best parts of our trip.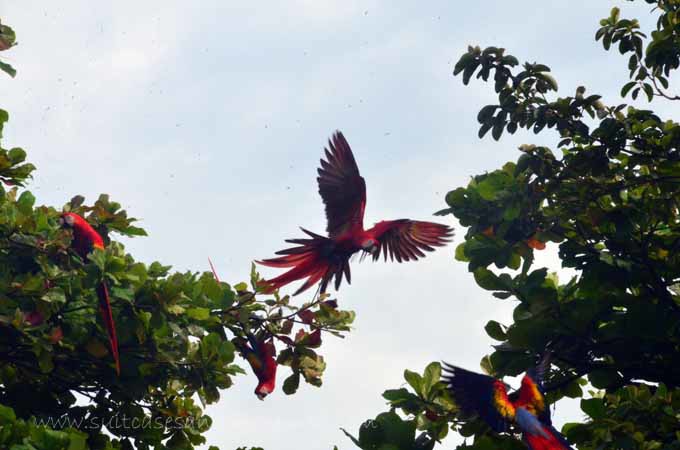 ~Our tour was technically over, but the guide spotted these parrots along the road and made an impromptu stop~
When there were multiple tours planned for the same day, we could count on a driver to be waiting for us when we finished one activity to take us to the next destination. All of the admission prices to the various activities were also included in the price of tour and arranged before we arrived. Seriously, it was as easy as getting on and off the bus with the assurance that we were seeing the best of Costa Rica in an easy and efficient way.
Coming back around to my planning obsession, I had to ask myself how I felt about "turning over the reins" to someone else and admit that I was pretty happy to let someone else do the planning. What I really get out of the planning process is the assurance that I have maximized my time in a new place and seen everything that I want to see. Basically, I plan to keep from missing something, knowing that I will never get my money or my time back on a badly planned vacation. Lost Beach did everything that I would want to do for myself in the planning process, but they did it better.