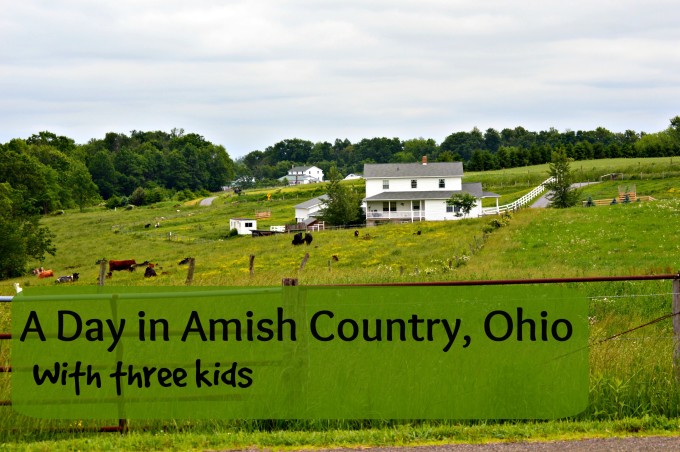 I grew up to the regular sound of the clip-clop of horseshoes out my bedroom window, with a buggy stall at the local Wal-Mart and two Amish classmates that went home from public school to a home without electricity. Yes, growing up in Holmes County, Ohio, also known as Amish country, was so much different than a typical American childhood. It wasn't until I left town for college to never return that I realized it was truly a special place.
Holmes County, Ohio contains the world's largest Amish population. Situated almost equidistant from both Columbus and Cleveland, Amish Country seems worlds away from the typical city life. Amish children peer at passing cars from rear buggy windows and Amish businesses use skylights and generators to provide enough light and power to open shop.
With this old world charm, Amish Country is a great place to visit with kids, particularly because it introduces a lifestyle they probably know little about. There's culture and great food for the adults, but farm animals and tasty sweets for the children.
Itinerary for Kids and Adults in Holmes County
Start off the day in Holmes County with a trip to Hershberger's Bakery and Farm. Hershberger's is located less than a mile off of SR 39 between Millersburg and Berlin. Hershberger's Bakery has all the Amish goods you would come to expect- pies, cinnamon rolls, and canned goods. The farm store sells fun products your children will love, like Amish dolls and wooden farm toys.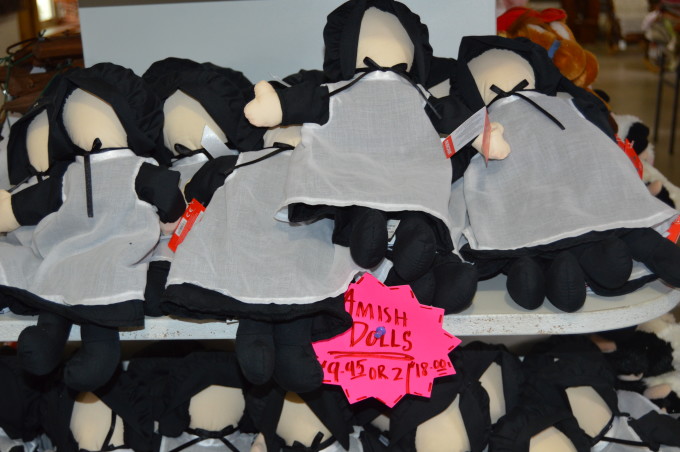 The dolls have no faces because the Amish believe the doll then becomes a graven image.They also believe it is prideful.That is why you'll notice that you really never see a photograph of Amish from the front. Note that would be considered very disrespectful and violating to try to take a picture of an Amish person without their permission.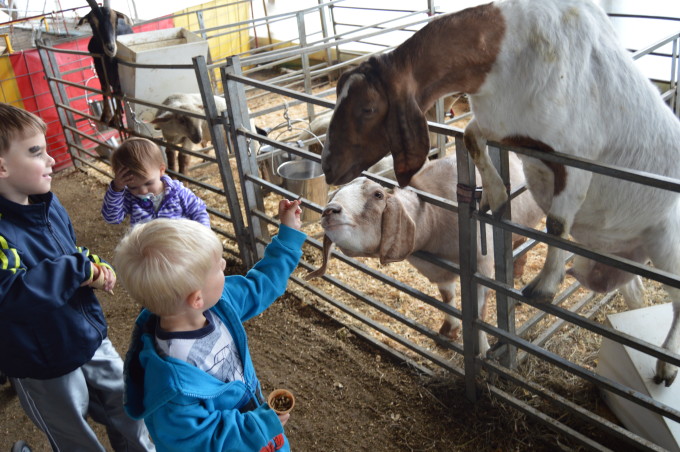 The petting zoo was an absolute delight with our children and the buggy ride has been talked about ever since. Some of the goats were a little aggressive, but harmless. Our Amish buggy driver, Abe, was a wealth of knowledge. He's been steering the buggy rides for the past 7 years and said he has personally talked to people from over 120 countries, which is proof to me that Holmes County is popular destination even for those who didn't grow up here.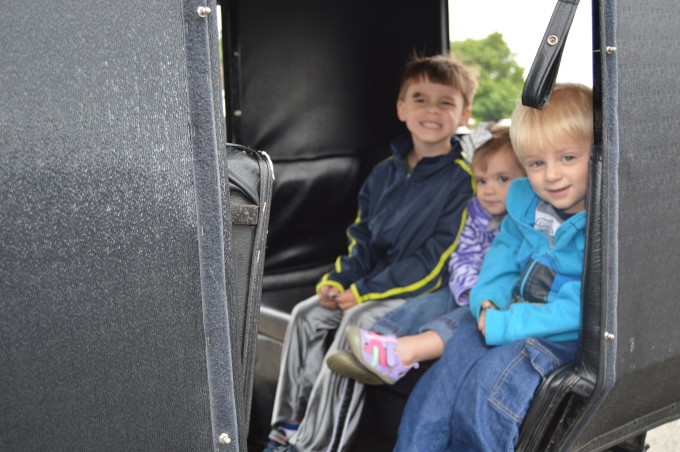 After Hershberger's, we headed to Heini's Cheese Chalet. Heini's is just a little more than mile NE of Berlin on SR 62. Much of Heini's milk supply still comes from Amish farmers in traditional milk cans. Their retail outlet provides a place to watch the cheese being made plus there are samples of all the wonderful flavors of cheese and fudge.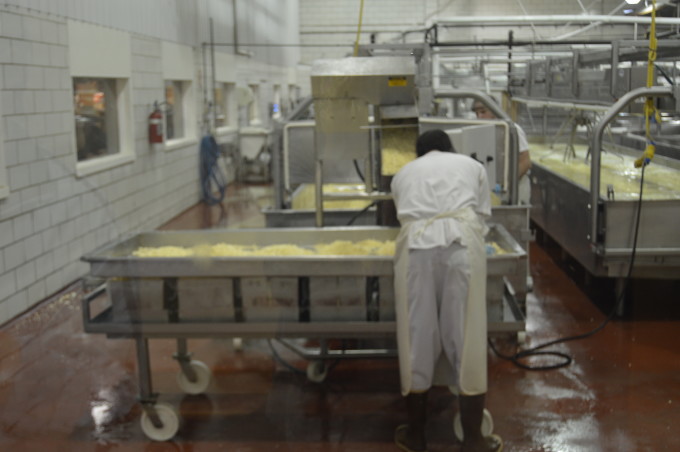 Next on our itinerary was a stop at Walnut Creek Cheese-see a theme here?. Walnut Creek Cheese is a one-stop shop for groceries, decor, and Amish country goods. It is visited by locals (Amish and non-Amish) and tourists alike. It's also a very inexpensive place to take the family for lunch- (2 adults and 2 kids for $20- including drinks)! Mudd Valley Cafe is another fast-food eatery without the greasy-spoon feel that works great for lunch. Sandwiches are made from local meat and cheeses sold at their deli counter, plus you get to enjoy the fun themed building. Bonus for picky eaters-they have hot dog kids meals! Finish your meal by sharing a sundae from the sundae bar- remember, mom always gets the last bite!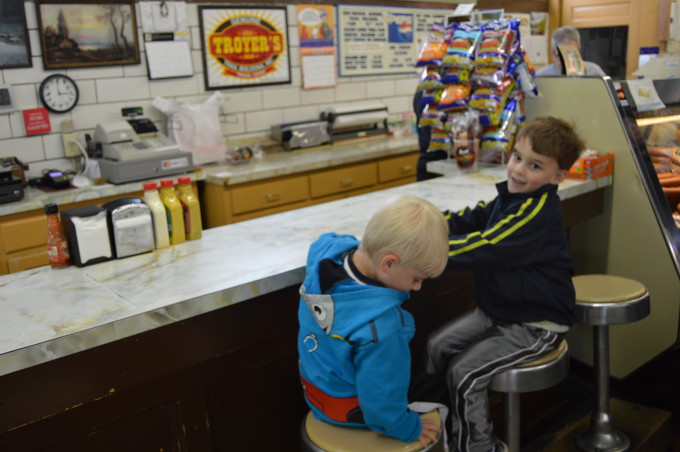 As if there wasn't enough meat and cheese on this adventure next we headed to Trail. Trail is the home of the famous Trail Bologna. The store here is like a step into yesteryear and obviously my kids were impressed by the soda fountain stools. Pick up The Budget Newspaper while you are there. The Budget has been in publication since 1895 and is unique to other newspapers because this paper serves the Amish and Mennonite Communities throughout North America. Amish families write into the paper and tell about the happenings in their community. It's like following numerous Amish blogs!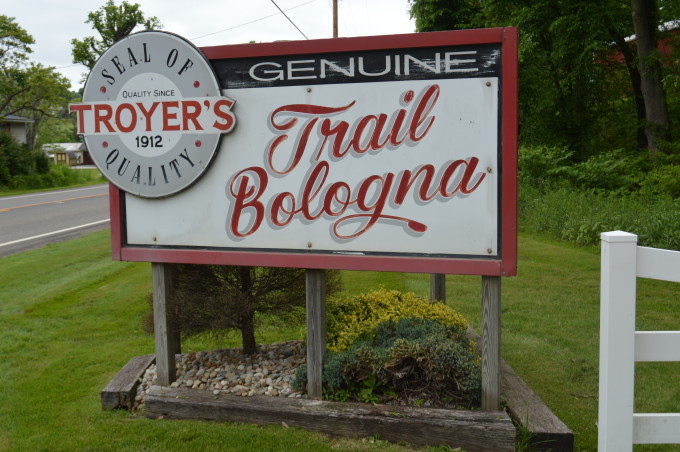 We ended our time at Ruby's Country Store. Throughout Holmes County you'll find small shops run by Amish families. Just outside of Wilmot, Ruby's focuses mostly on toys, baby items, and home goods. The kids had a blast looking at the hodgepodge of things you wouldn't find at Target and even more excited that Grandma bought them each a ball to take home.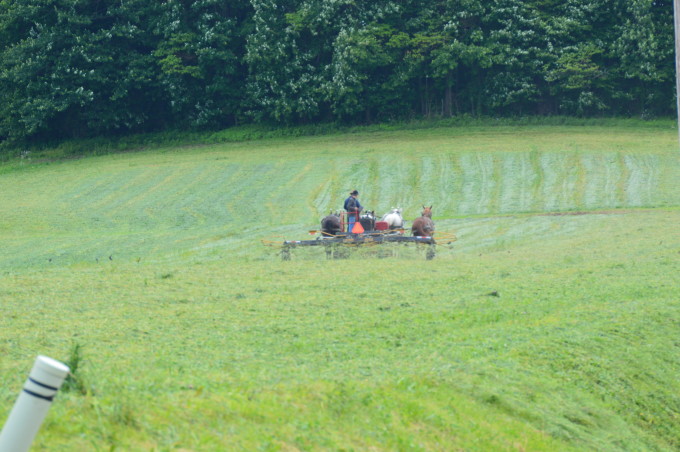 My best tips for visiting Amish Country
Come hungry- there's so much cheese and other items to be sampled throughout the county.
Be alert and watch for Amish buggies, but don't drive so slow that you create a nuisance for motorists. If you want to get a photo, find a place to pull over.
Saturdays are very busy in Amish Country. When traveling with small children, their patience will be tested and you may not like watching them in the crowd. I advise visiting on a Tuesday or Wednesday. October is the busiest month. May and late August are nice shoulder seasons.
That said, some attractions are seasonal (typically April-October). For example, Hershberger's only offers buggy rides May 1 to October 30. If your heart is set on a specific attraction, call ahead or check their website.
Although we only spent one day exploring Amish Country, you could easily spend 2-3 days here (especially with little ones that tire easily).
Have you been to Amish Country, Ohio before? Do you think of it as a family destination or one more for adults?