Welcome to Travel Tips Tuesday! Let me share my favorite traveling tips with you and I would love it if you would share your best travel tips with me. Be sure to hop around and visit these other great travel sites and share the comment love.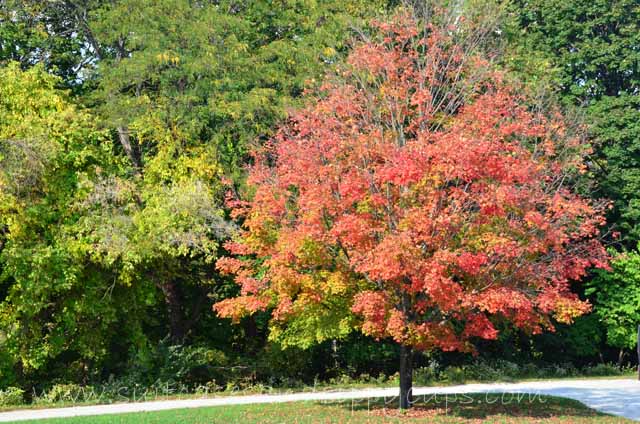 Fiery tipped yellows and reds ablaze, sitting next to the dignified maroons, all set against the bright greens holding desperately to their last bit of summer color. The changing autumn leaves in the northeast offer one of nature's best productions. It is a beauty filled breath of fresh air from the autumn colors of Texas. Typically in Texas, the leaves turn from a brief green to a dull (and crispy) brown before they drop off in drought induced desperation. As we have continued our road trip around New England, it seems like every highway and byway offered another irresistible vista that begged to be photographed.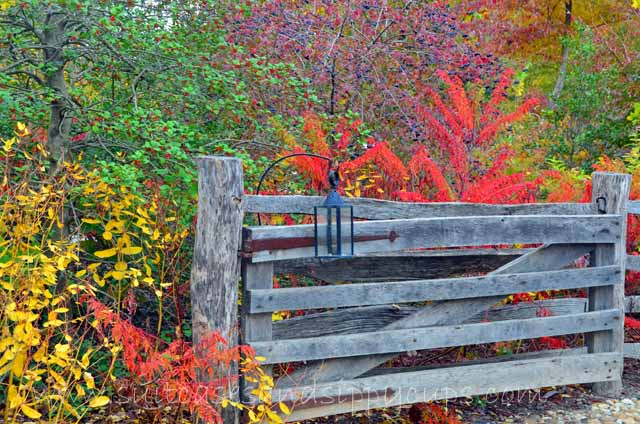 Photos capturing wide swaths of vibrant color seemed to fill my camera, and although they were breathtaking, they started to become mundane. To break up the monotony, I started searching for unique ways to photograph the autumn leaves, to not only capture the beauty of the color, but the feeling they evoked.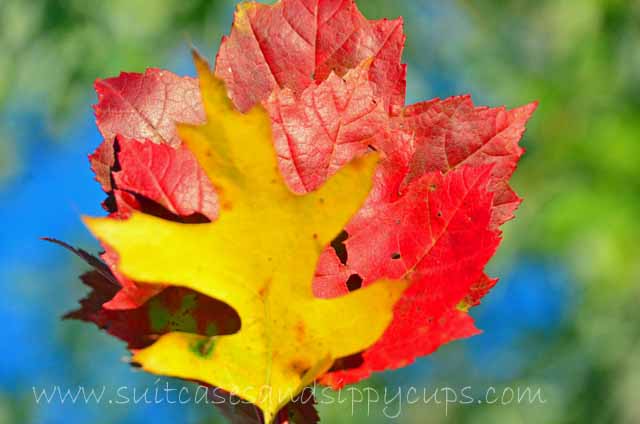 Pick your favorites. Grab a few leaves that represent your favorite colors of the season and photograph them in a bunch. Set them against a bright blue sky for a striking backdrop.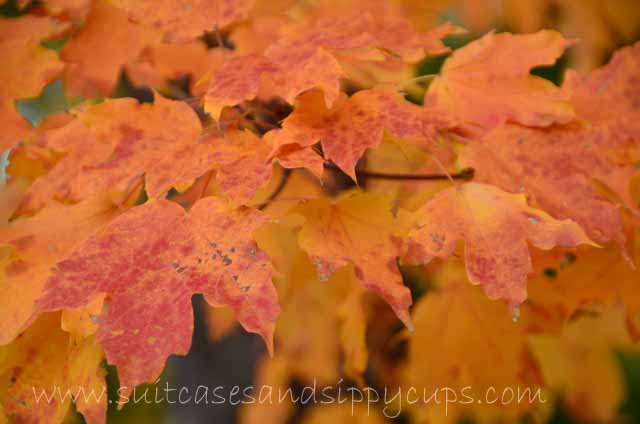 Get a closeup. Contrast the sweeping vista pictures with a close up of a single beautiful leaf. Bonus points if you can capture the leaves after a rain with glistening drops of water.
Use the leaves as a frame. Choose a photo subject that easily fits into the frame of a low hanging tree with changing leaves and thank Mother Nature for framing your shot perfectly.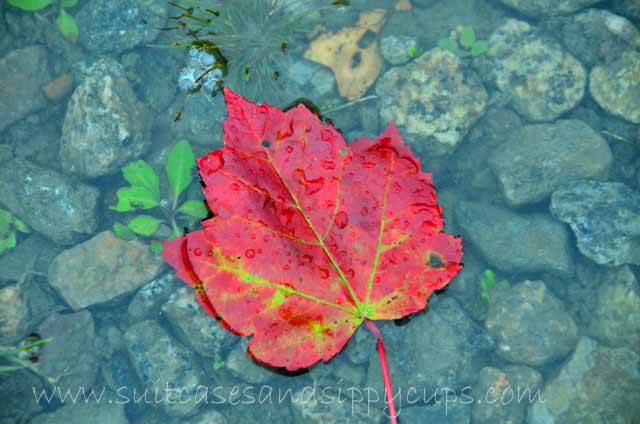 Do a study in contrasts. Find a single leaf set against a neutral background and watch the colors burst to life in the contrast.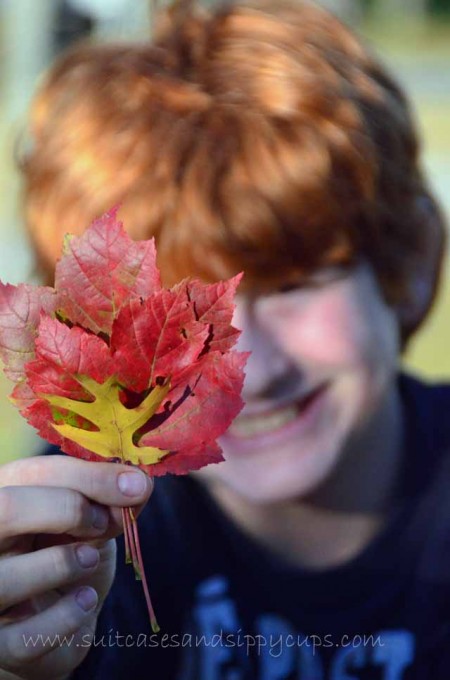 Add a little human interest. Put some people in your leaf shots, but keep the leaves as the focal point.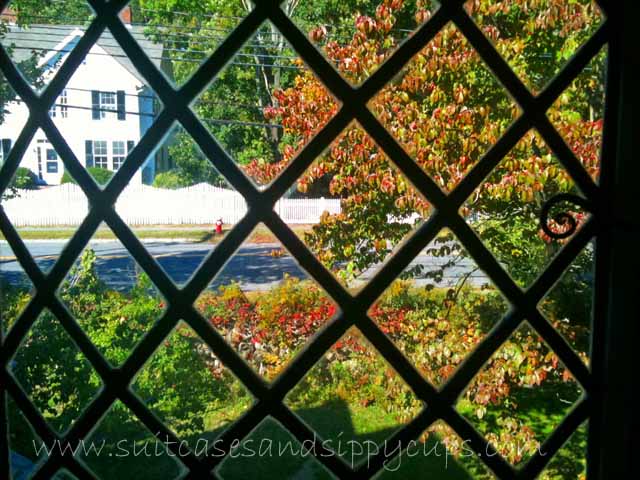 Check out the view. Capturing the colors through a window gives a new frame of reference to familiar surroundings.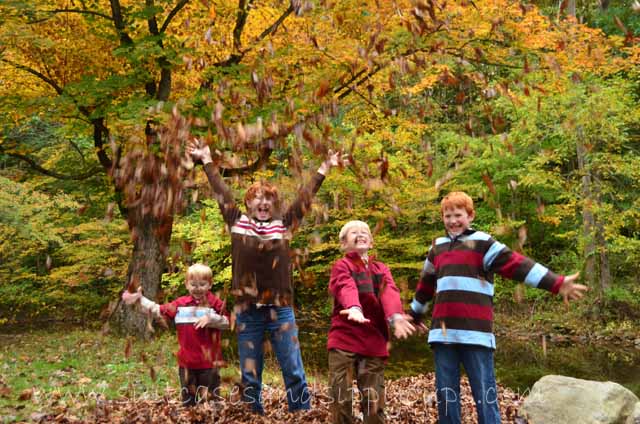 Playtime. Playing in the leaves is one of those fall activities that never gets old no matter how old you are. It's also an easy way to capture some really great pictures of kids in their natural habitat. You don't have to beg the kids to smile for the camera if they are already having a great time.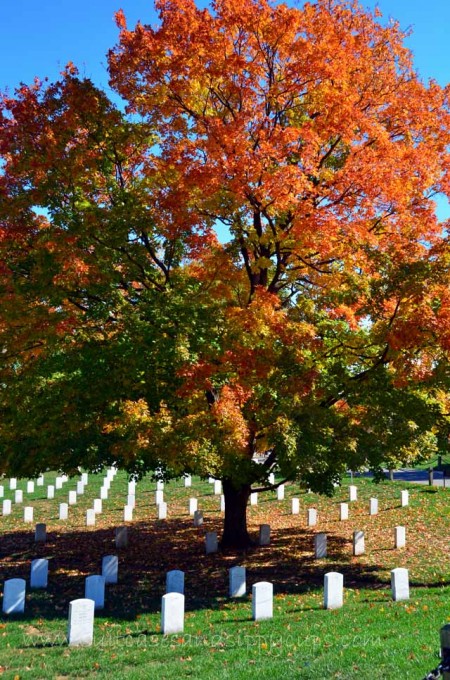 Capture the leaves with an icon or an often photographed setting. A familiar setting, such as Arlington National Cemetery, can be seen in a new light when placed against the colorful leaves.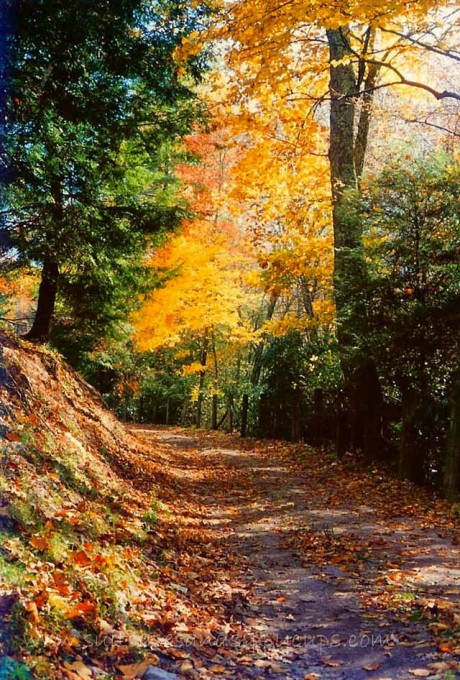 Follow the path. Anything that leads the eye into the picture makes for a good photograph, but a leaf lined path just begs for visual exploration.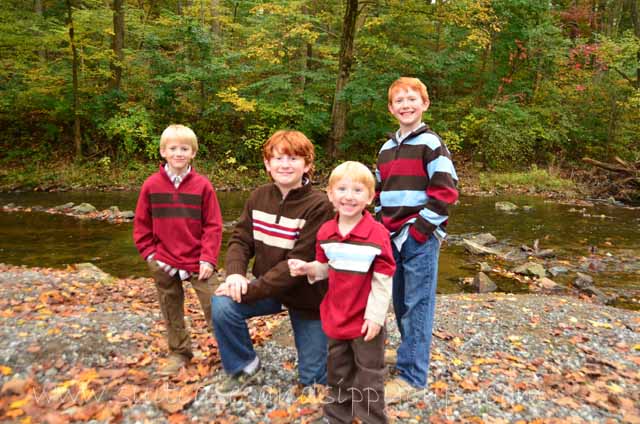 Use them as a backdrop for family pictures. Okay, so this isn't unique in any way. Having your pictures taken next the autumn leaves in stuffy clothes seems to be a childhood rite of passage. But, these pictures are some of my favorites of the autumn leaves, so I just had to include them.