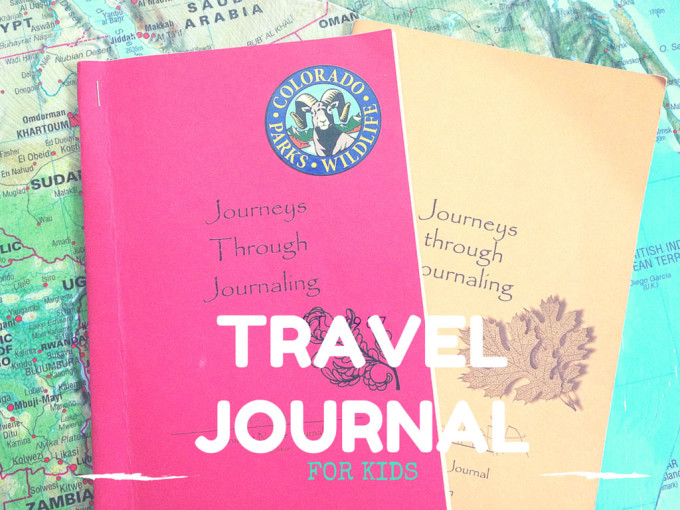 Most children enjoy drawing and practicing their handwriting skills, along with talking about themselves and their day. A creative way to engage them and capture their vacation experience through their eyes, while creating a lasting documentation of childhood and development, is through journaling.
I like to call these journals our "Adventure Journals"
• Give each child their own
• Allow them to decorate it or write their name somewhere
• Grab one for yourself, too! (Kids are more inclined to follow a parent's lead)
You don't need anything fancy.
• A simple blank page journal
• Something small, easy for little hands to handle, that fits in a backpack
• Couple of pens, pencils, or crayons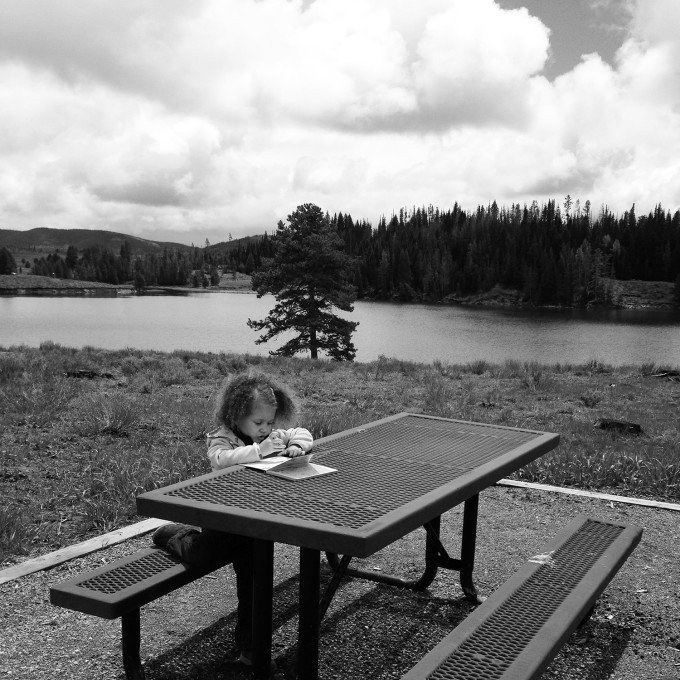 Let them initiate
At the start of a trip, I show my 4 year old daughter where I've packed her Adventure Journal and pens. She knows she can grab it at any time. During a recent trip to Steamboat Lake State Park, I kept it in her camelbak backpack. This proved to be very successful, as when she took a rest during a hike she wanted to draw what she was seeing and learning about, ranging from the rings on a tree, to seeing the first butterfly, and even adding a couple of leaf rubbings.
Provide a prompt
At the end of each day, get out everyone's journal. Prompt first by recapping what you did that day and discuss what your favorite part of the day was, taking turns asking each child what their favorite part was. Start drawing your favorite part, and your child will likely start drawing their favorite part of the day too. After they are finished, ask them to tell you about their picture.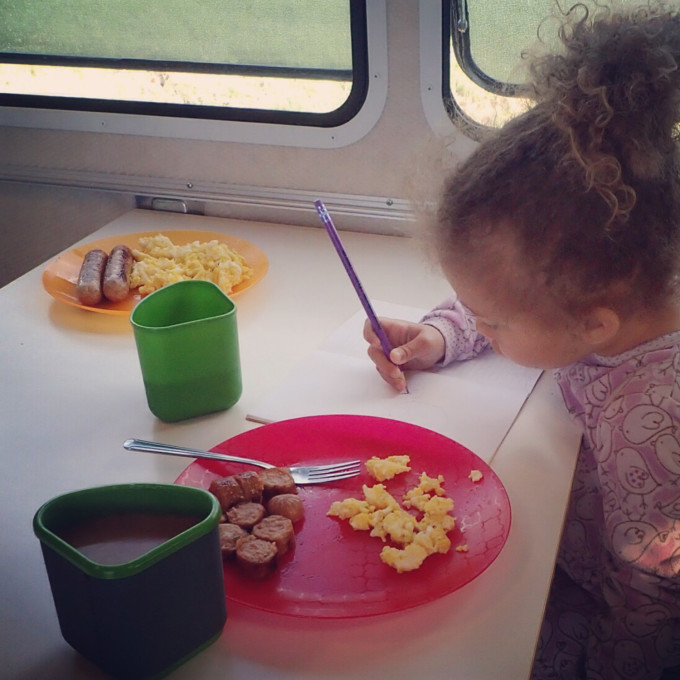 Adding Naratives
In your own handwriting jot down what your child tells you their picture about or their experience in their own words. Not only does this help later for interpretation when looking back on the journals, but your child also has something with your handwriting in it. If there's room, I also like coming back after printing our images from the trip and adding a photo or two to the journal.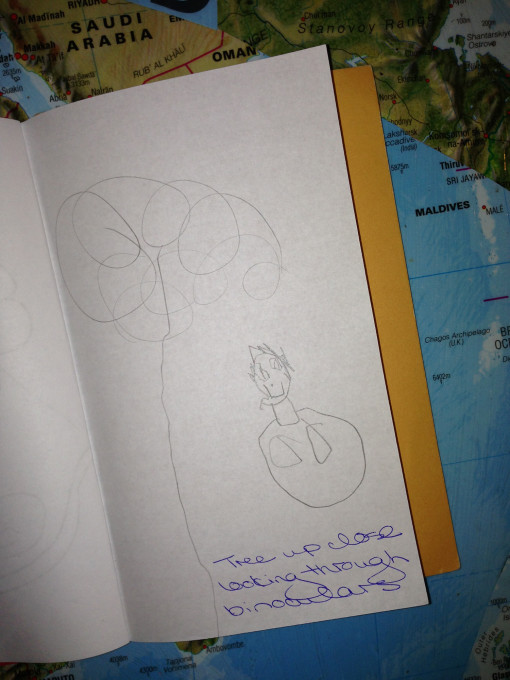 Lasting memories
In the end, you have a journal, created by your child at the age they were when you took your family adventure. Over the years and trips, you'll capture not only their experience through their eyes, but see their growing development of fine motor skills, understanding of details (stick figures now have hair style specific to the person referenced), and probably some fantastic self portraits.