Guest Ranches, like any other all-inclusive destination, are not all created equal. The difference between loving every minute on the ranch and feeling disappointed is made in choosing the right kind of ranch for you. Guest Ranches really do have something for everyone-yes, even you four star luxury addicts, so ask yourself a few questions to make sure you get the ranch vacation that suits your style best.
How Much Horsin' Around Do You Want to Do?
Horses are, without a doubt, a big part of just about every guest ranch experience. How much they factor into your specific experience depends on the ranch you choose. Guests who want to get in the saddle as much as possible will be happy with the options at a working ranch, but if you have a specific riding goal in mind, be sure to wrangle up some extra questions. Riding options can vary from standard trail rides, to the more adventurous cattle driving and roping events. In addition to the riding experience, be sure to check that they also have activities that fit your riding level. Experienced riders and beginners alike will want to be sure the activities fit their riding pace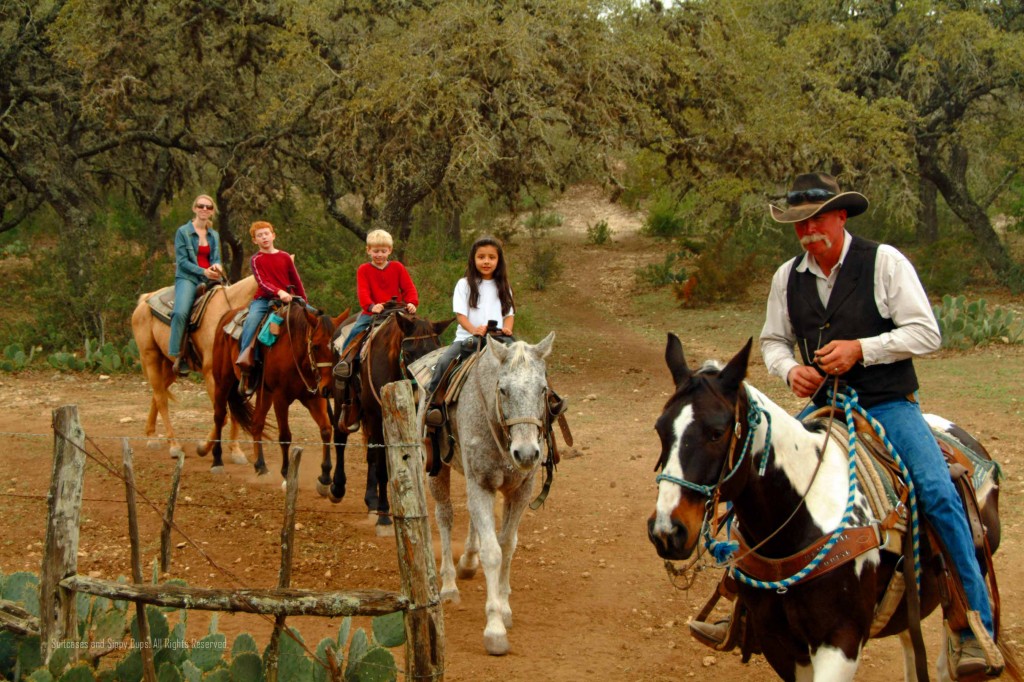 What Else is There To Do?
Even if you aren't sure how you feel about horses-or you are certain that horses aren't meant to be admired from afar-a guest ranch can still be a great vacation choice. Those who want some variety will want to inquire about what kinds of activities are available each day. Make sure the choices fit your interests and your group. Dude ranches are well known for having something to suit every age and interest, but be sure to double check that your ideas match with the structure of the ranch.
Where Can I Hang My Hat?
Guest Ranches are a big hit with families because lodging options are variable enough to fit any size crew. Ranches are known for the homey accommodations like lodges and cabins that give families a common area to enjoy while still offering the privacy of individual bedrooms. Ranches can also offer more rustic options, like camping. For any large group or for multigenerational travel, it pays to call the ranch in advance to see if they can accommodate with the right number of rooms and specific bed arrangements.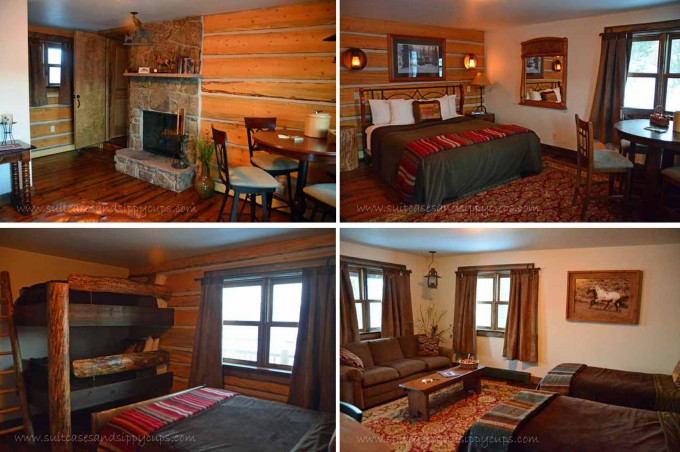 What About Grub?
If there is any drawback of a guest ranch it's the food-there is just too much and it is just too good. Three meals each day, and sometimes cocktail hour and snacks are all a part of the package. Like everything else, ranches vary from basic steak and potatoes meals to gourmet choices. Some questions to ask include whether or not the cook can accommodate special diets (or picky children), or whether meal times are a casual or formal affair. It also pays to know the dining conventions of the ranch of your choice. Some ranches offering dining family style around communal tables shared by all the guests, while others give each family their own table each night. In other cases, kids and adults may dine in different places or at different times. If you are picky about who you eat with each night, you might want to double check the plans before you book.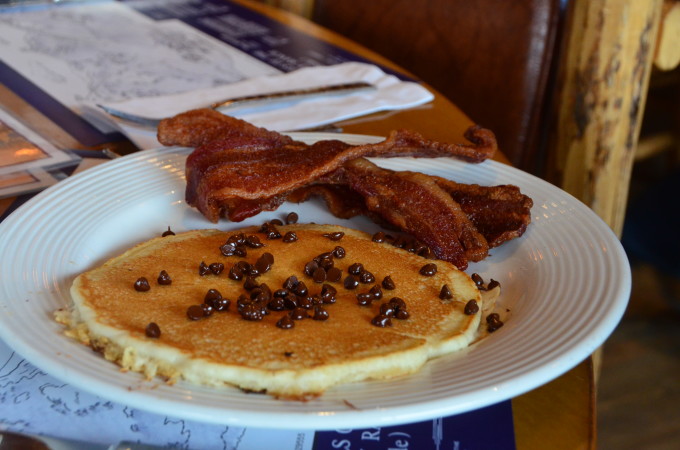 ~Hearty, made-to-order breakfast at a guest ranch~
I Came For a Party. Where is Everyone?
Size definitely matters when it comes to dude ranches. Guest capacity can range from an intimate 8 guests to over 100, and those numbers have an impact on everything from meals to activities. Guest ranches are unique in the vacation world in that you will be dining, riding, and generally fraternizing with the other guests. If you prefer a more intimate gathering, a smaller ranch might be just right for you. On the other hand, if you are looking forward to a summer camp atmosphere, the larger ranches will have a better chance of offering that environment. Families with kids will particularly want to know if other kids who are similar ages will be available to make instant playmates.
Who Are These Kids and Why are They Following Me?
Speaking of kids, if the little buckaroos are tagging along, you will want to make sure they are entertained. This is where you need to be really honest with yourself. If you are looking for a vacation where there are opportunities for adults and kids to do their own thing, you can find that at the right dude ranch. Many ranches have age appropriate kids' programs and childcare that take the hassle off the parents' shoulders and give ample opportunities to keep the kids busy while the adults do other things. If that is what you want from your ranch, be sure to choose a ranch with a supervised kids program. Sometimes ranches have kid-friendly activities, but require that a parent do the supervising. Choose what makes sense for you.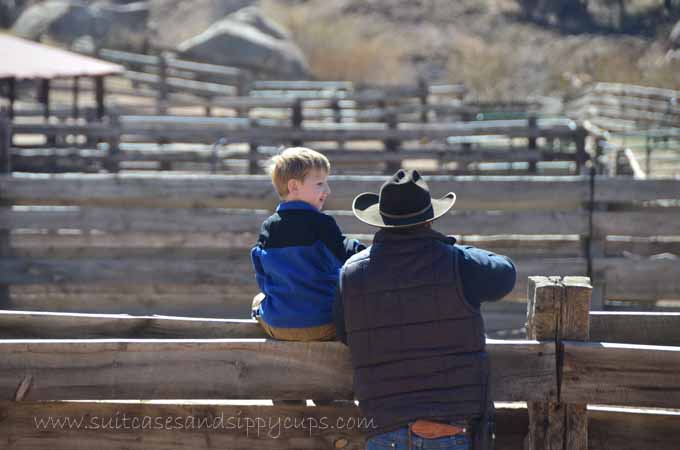 ~Staff are available to entertain kids (and give parents a break)
Excuse Me, These Horses are Nice, but Which Way to the Spa?
Luxury lovers, you haven't been forgotten! Equines and extravagance can happen side by side, but be sure to seek a luxury-resort ranch if that is your hankering. Luxury ranches offer the finer things in life including lush linens, private nature experiences, fine dining, and of course, spa treatments.
What if I Just Want to Kick Back and Relax?
Think about how you like to spend your weekends and evening relaxing at home. You will probably want a similar menu of options while on vacation. The pace of a ranch can vary from busy all day and into the night to plenty of downtime. Family style ranches will often have entertainment like rodeos and chuck wagon suppers in the evening, while other ranches may encourage lower key evenings with no planned activities. Ask a few questions about the general pace of the ranch to choose the right spot.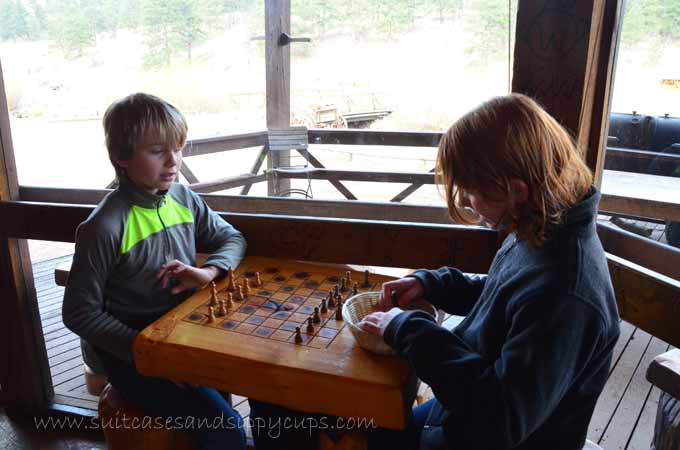 ~Plenty of downtime for reconnecting activities~
Can you Give me a Daily Rundown?
To really get a feel for the ranch, the best thing to do is to ask for a typical daily schedule. Often ranches will have a sample schedule on their site, so you can get a feel for what each day will be like.
Wait! Which One do I Choose?
If all these questions leave you with more questions, it's time to turn to the experts. Your best bet is to choose a concierge of sorts, like the Dude Ranchers' Association. DRA has over 100 accredited ranches in their association that they ensure meet a high quality standard. Once that standard is met they also hold each individual ranch accountable to provide guests exactly what they say they will. What's more: the DRA can act like a personal vacation planner by helping you to choose the right ranch for your family.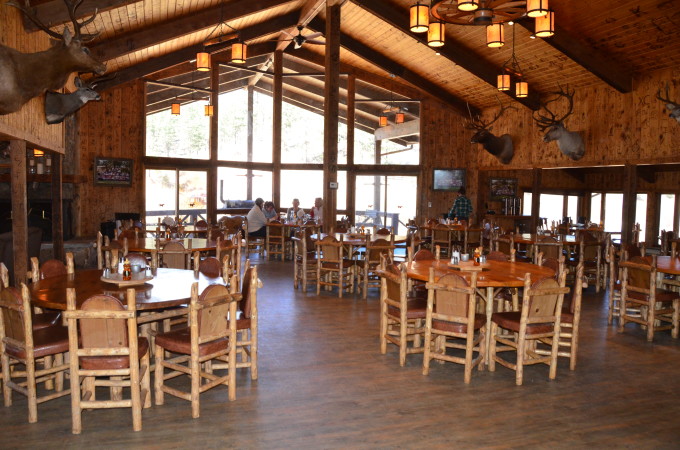 ~Lodge at Lost Valley Ranch with custom brands etched on the wall from each family who has visited~
After all that, if you still aren't sure, give the ranch a call and ask about their repeat customers. Many ranches have a longstanding tradition with families, sometimes going back a generation. Families return again and again each year to enjoy a week at their favorite ranch, and that is the most ringing endorsement of all.