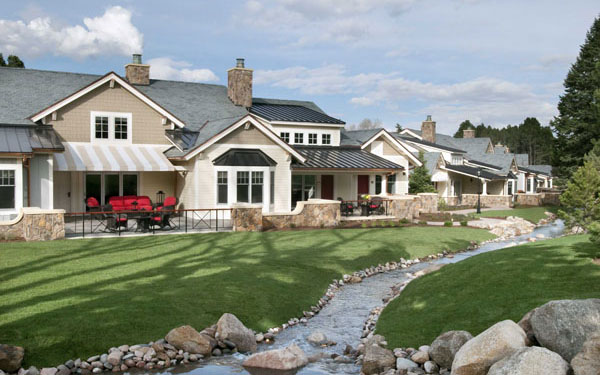 ~Photo Courtesy of The Broadmoor~
There is a memorable scene in the original Annie when she first walks into Daddy Warbucks' mansion. She stands, frozen, trying to make her eyes big enough to take in the unbelievable floor to ceiling grandeur. That was me, scene for scene, when we stepped inside The Broadmoor Cottages for a multi-generational weekend getaway. Mouth agape, and eyes as wide as saucers was the only way to really take in the expansive parlor with 22 foot ceilings and sparkling windows looking out onto the 18th fairway. Leave it to The Broadmoor to create a lodging option that takes the standard hotel and elevates it to an entirely new level of sophistication.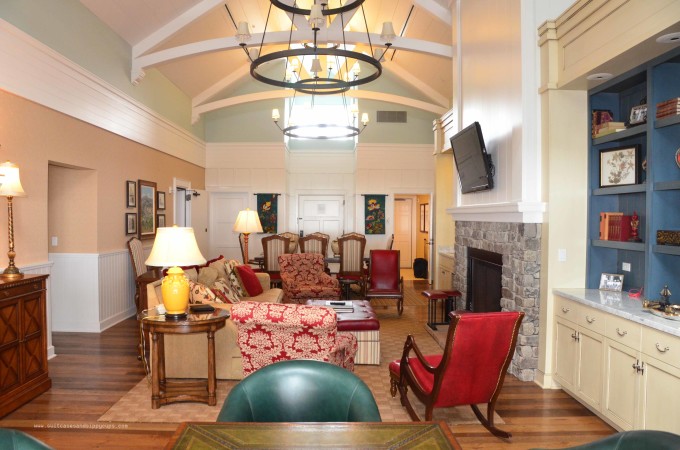 From the moment your personal bellman turns the brass knob and welcomes you inside your cottage, you will be whisked into a world where service and accommodation are valued above all. A word about that personal bellman: just like in Annie there are smartly dressed staff waiting around every corner to take care of your every need. Just go ahead and start singing "I think I'm gonna like it here."
A Peek inside The Broadmoor Cottages
Don't let the moniker "cottage" fool you: this is some of the most spacious lodging I've ever seen and certainly the largest guest room at The Broadmoor. The bedrooms, some with built in window seats overlooking the green, are 450 square feet. Adjoining is 150 square foot bathrooms with heated floors and massive soak tubs or dual-headed oversized showers. Outside the bedroom a sweeping parlor with warm wooden beams and floors, a gas heated fireplace, and state of the art entertainment features is the heart of this home away from home.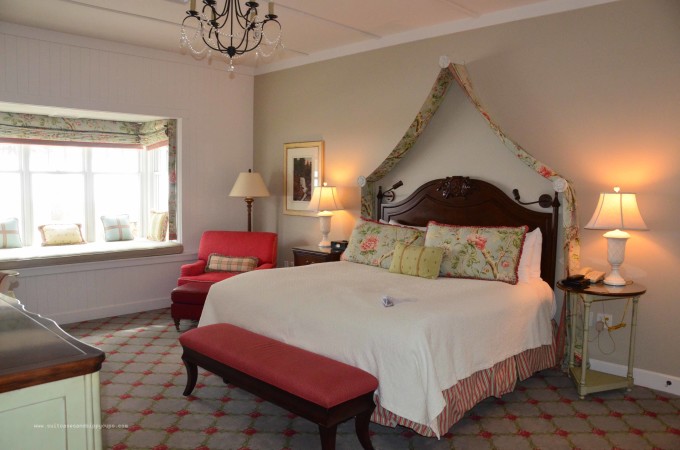 What makes the cottage most memorable is the details-a feature that you can expect in every square inch of the 3000 acre Broadmoor property. Décor in robin egg blue, rich burgundies and yellows is every bit the front cover of a Town and Country Magazine. Naturally, The Broadmoor has added the richness of the personal touch that includes historical documents and photos that draw from the rich history of the property.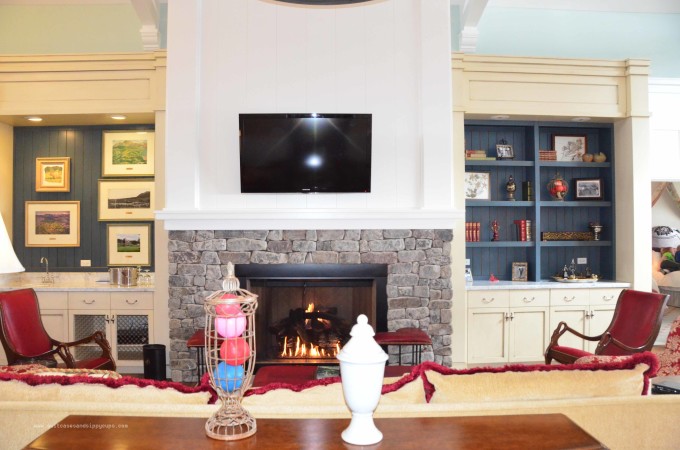 Multi-Use Facility That Wows
The Cottages are configured so that they can be customizable for every special moment. Our four bedroom cottage was perfect for a multi-generational party of 8, but the configurations can even be expanded to include 8 bedrooms and 6300 square feet. This option would be ideal for a bridal party or epic graduation party, or even a memorable corporate retreat. Additional entertainment room on the adjoining patio overlooking the fairway creates a space that has no limits in terms of entertaining and impressing.
In our case, we weren't looking to impress, but we were looking for an option that allowed us a place to gather when we wanted family time, but retreat to regroup in private. Our group time was spent with the kids joining their grandparents in a game of checkers in the parlor or snuggling together by the fireplace after baths. Often we found ourselves lounging in the living room or gathered around the table in impromptu conversations and laughter. With ample space and a bed for everyone to spread out, the kids were downright cheerful and there was an ease of both luxury and relaxation that is often missing from a large family vacation. I know it sounds like our weekend at The Broadmoor was way too airbrushed and edited for reality, but everything was just about perfect. My only complaint is that I was exhausted walking from room to room. Yes, it really is that big!
The Price of Perfect
A night, or two, in the Cottages is certainly a splurge, ranging from $500 per night to upwards into the $2500 per night range. However, if you want to make a memorable lodging choice, and you want that memory to be the kind that will make all other hotels pale in comparison, this is the way to do it.
~The Broadmoor hosted our stay at the Cottages during our visit. They did not require that I express a particular viewpoint and all opinions are my own.~