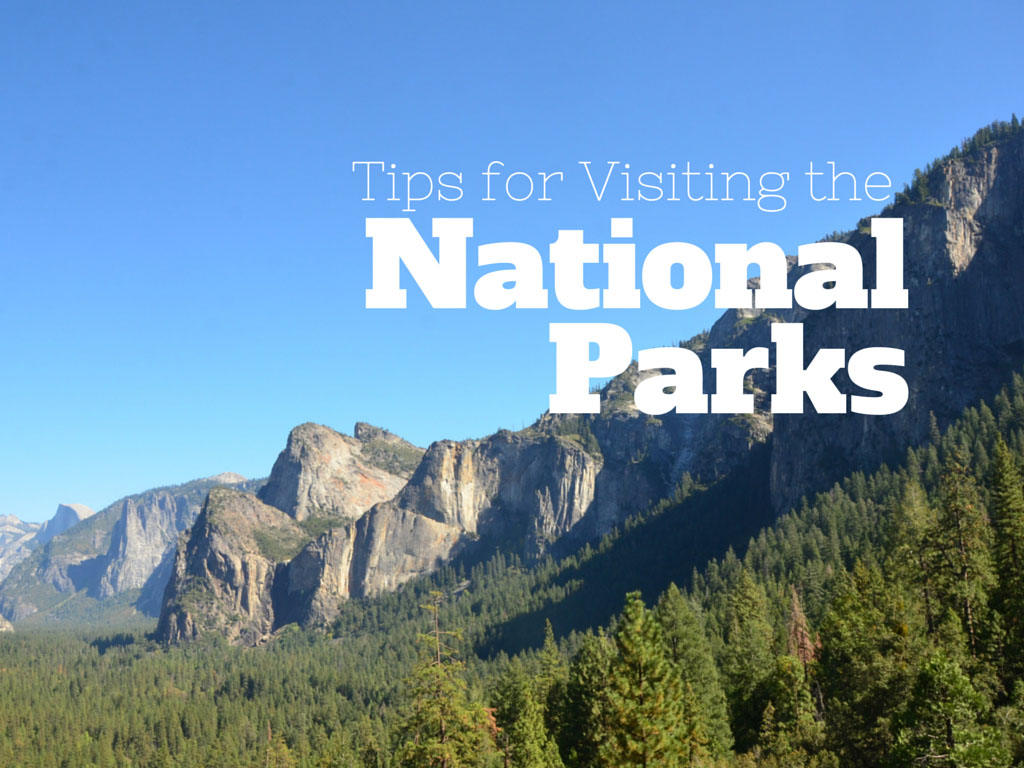 Prior to this year, we haven't had much experience with traveling to the national parks. In fact, my travel blogger self is completely embarrassed to say that we may not have been to any national parks until this year. To my defense, we don't have any parks near our home or even within a half-day drive, and our travels to this point have been mostly historical and museum based. As the boys have grown, their interests and abilities have taken on a decidedly more outdoorsy angle, so taking the travels outside was a must. In the spirit of 'going big or going home' we planned to do a 5000 mile roadtrip with a stop at no less than seven national parks.
Of course, we have been camping and visited plenty of state parks and nature preserves, so I felt like I had a good handle on what to expect. The national park system couldn't be much different than those experiences, right?
Wrong.
I was completely blown away, in the best possible way, by the magnitude of each of the national parks we visited, both in size and in opportunities. These were certainly not your run of the mill state park; they have been designated as living national treasure for a reason. I quickly learned that I was not at all prepared to relish all that the parks had to offer. When we plan travels to the national parks in the future, there are a few key things I will keep in mind to maximize the experience.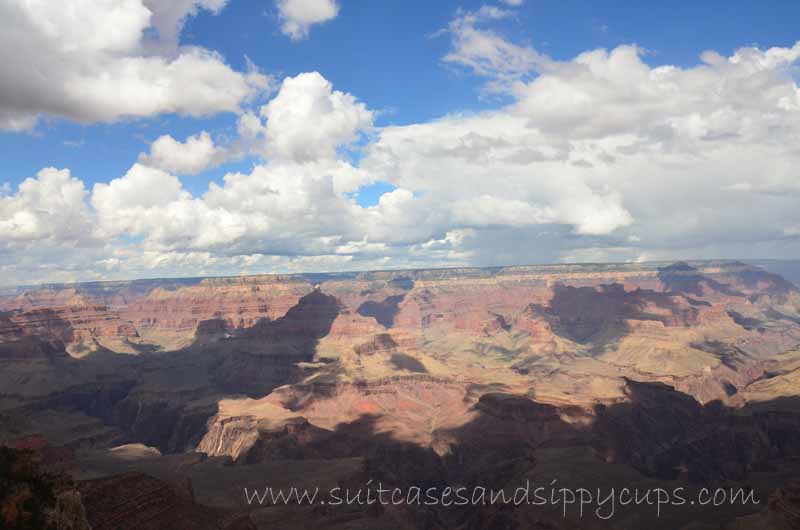 ~The Grand Canyon is grand both in size and opportunites.~
1. Most national parks are big. Some are gigantic. Even when looking at a map it is truly hard to grasp the size of these parks and the time that it will take to traverse from one place to the next. Some parks are a simple Sunday drive, but others are a major day (or more) commitment. It is a mistake to think that you can just 'drive through' Yosemite or the Grand Canyon and expect to really see the best of what is there.
2. Because the parks are so big, they deserve more than a day. The big ones even demand a major time commitment. Some parks could easily offer a week's worth of entertainment, but it is safe to plan for at least two days in a major park to really do it justice.
~A beautiful vista in the middle of Yosemite Valley~
3. Part of the time commitment is the road conditions. When I looked at the map and saw X number of miles between one point and the other, my silly little flatlander brain interpreted those miles as highway miles. It didn't occur to me that I would be driving slowly through mountain switchbacks or jumping out at every corner to take pictures and marvel at the amazing scenery. Much of my planning was completely thrown out the window when I realized that I wasn't going too far or too fast. The scenery was absolutely worth taking my time, but I wish I had been better prepared for the time it would take to get from point A to point B.
4. Because of the time it takes to get from place to place, and because every park really deserves more than an afternoon, it makes sense to stay in the park. That doesn't have to mean camping, although camping in the national parks under the mammoth trees and next to sheer cliffs is one of my favorite all time travel experiences. There are plenty of lodges and cabins to choose from, and they are worth the difference in cost. For example, Yosemite Valley, where the majority of the sites at Yosemite can be found, is an hour drive from the entrance of the park. It's quite the trek just to get there, so it would be a huge waste of time to need to exit the park for the night and return the next day.
5. Staying in the park offers another essential benefit- the opportunity to see the park at all times of the day and night. You only think you have seen the majesty of the Grand Canyon until you see it at sunset, and you get an entirely different panorama than you can see during the day. Likewise, Half Dome at Yosemite is majestic at sunset, but even more spectacular by the light of the full moon.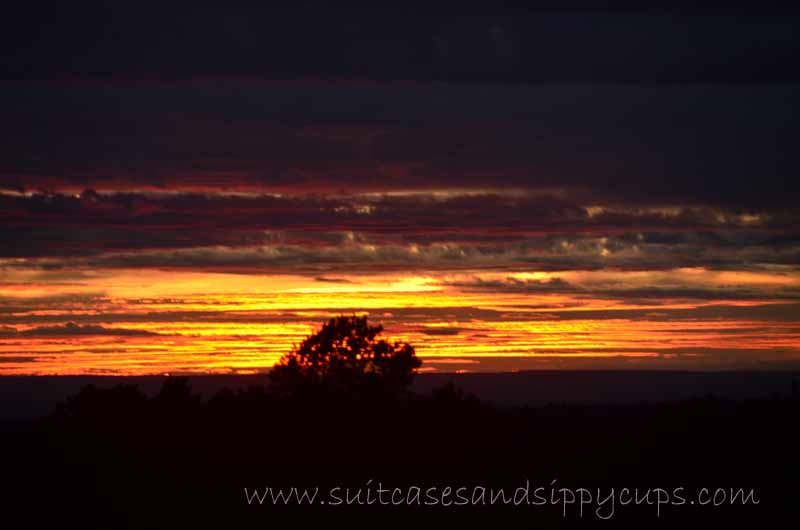 ~Sunset at the Grand Canyon is a spectacular sight.~
6. With all the time you'll be spending in the park, it just makes sense to bring your own food. We always travel with a picnic meal in our trunk because we have so many mouths to feed, so I felt prepared in this area, but I was really surprised to see so many people looking around in the middle of the forest for some kind of fast food. Restaurants and quick bites were certainly available, but they were few and far between and certainly not convenient to return to if you were deep in the park exploring.
7. Getting to the park early has its perks. Twice we arrived mid-morning and found that a tour or a program that we wanted to experience was booked for the day. One of the programs even sold out while we were standing in line. If you have your heart set on doing some of the special offerings, get there early to sign up.
8. Opening and closing dates aren't hard and fast. Most of the parks have seasonal closures, but these vary based on the weather. During our early fall visit, guidebooks told us to expect many things to be closed that were actually open because the weather was so fair. Had it been a different year, we might have found things that were forecasted to be open to be closed. If you are planning anything that has a seasonal closure, call ahead to be sure.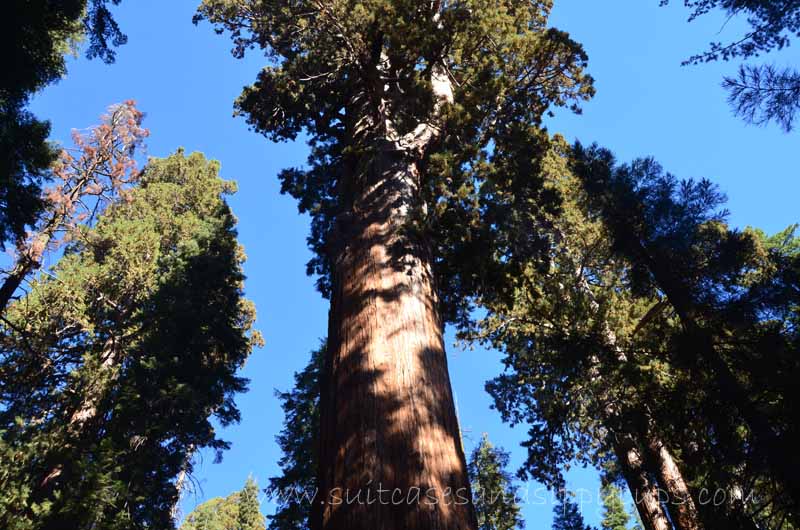 ~Walking through the giant sequoias at Sequoia National Park is a humbling experience.~
9. Asking for suggestions is the best way to get your bearings. After the first park or two, I learned that even if I had an idea of what I wanted to do, it made the most sense to stop at the visitor's center and ask for advice. The guides were fantastic at sizing up our group and making recommendations for what would be the best plan for us.
10.To really see the park, you have to get out of your car. One of the things I loved about each park was that it was so easy to drive and park near the the major vistas and sites. However, it was on the hikes and trails that we really captured the heart and soul of each park, and saw the beauty away from the crowds.
~Welcome to Travel Tips Tuesday!
READ THIS FIRST: The purpose of Travel Tips Tuesday is to build a community that encourages sharing and support among travel bloggers and writers. As your hosts, we don't want to create a list of rules for participation, but we ask that you use the "Golden Rule" whenever you link up to the carnival. We would be thrilled if you would

add a link to one of your hosts

in your post, or give us a shoutout on social media, and we will do our best to reciprocate. In the spirit of community, it would be ideal if you visit some of the other blogs and keep the travel tip love circulating.
Posts on both Suitcases and Sippy Cups and Walking on Travels will go live at 11pm EST on Monday night. You only need to link to one of these sites to have your link show up on both.
Spread the word via Twitter using the hashtag#TravTipsTues
Please note: any and all spam links will be deleted immediately to uphold the integrity of this blog carnival. This is not the place to post advertising or sponsored links. Please contact the hosts directly with these types of inquiries.