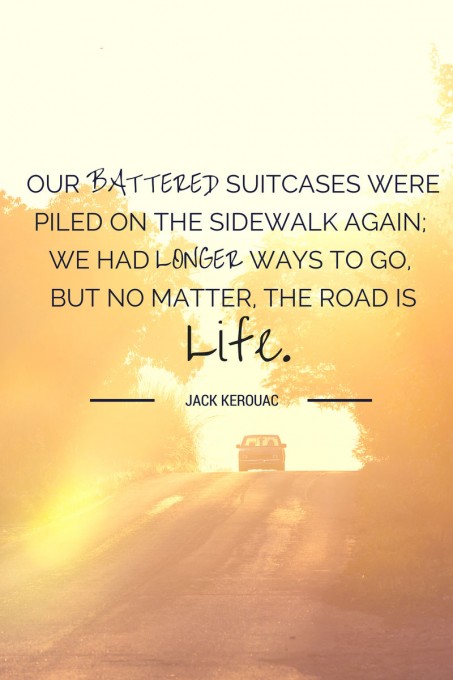 After years of dedicated obsession to travel, I feel like I have sampled enough of the buffet of wandering options to pick a favorite-roadtripping! Yes, it is slower and perhaps even more monotonous, and that is exactly why I like it. I love the deliberate rhythm of ticking off the miles as the scenery subtly shifts from something known to something foreign. As the silk tapestry of change scrolls past the windows, the view through the front windshield is nothing but possibility. It is impossible to know what will come into view over the crest of the next hill or when you reach that hazy shadow on the horizon. It is this unknown delight that makes travel in general so thrilling, but with roadtripping, you not only have the chance of happening upon a hidden treasure to explore, you have the means to explore it. Roadtrip plans can turn on a dime when a slightly rusty sign points to a weird roadside attraction that begs for exploration. Stopping for lunch could mean stopping for days in a town that captivates with its charm. So much possibility wrapped up in the open road!
Yes, road trips are my jam, and to that end, I plan to have at least one big one each year. This year we are headed west to explore some of the most beautiful scenery California and the states in between here and there have to offer. While our past road trips have been history heavy, this one is all about nature-canyons, forests, oceans, and volcanos. To keep from going nature blind, we'll throw in a couple of big city visits in Los Angeles and San Francisco, as well as a cursory visit to Disneyland. It would be just bordering on cruel to drive past the House of Mouse and not at least stop in and say hello. We'll be rounding out the commune with nature vibe by hitting up the strip in Vegas for a few days. A bunch of boys and a mom in Vegas? Oh, we are going there!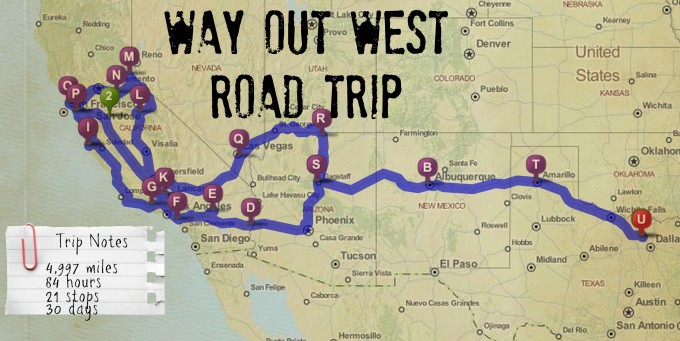 The cities and sites lineup looks something like this: Albuquerque, Grand Canyon, Blythe, Joshua Tree, Anaheim, Los Angeles, Santa Monica, Santa Paula, Carmel by the Sea, Big Sur, Monterey Bay, San Francisco, King's Canyon, Sequoia National Forest, Yosemite, Lake Tahoe, Lassen Volcano, Point Reyes, Las Vegas, Lower Antelope Canyon, Holbrook, Amarillo.
While the road and many, many miles will be our constant companion, we will be mixing it up in terms of where we lay our heads each night. Of course, there will be some run of the mill hotel stays, but there will also be three nights spent in a lighthouse overlooking the ocean, and two nights spent in the cozy confines of an authentic tipi. There will be the experience of renting a vacation home along the way, and the experience of real world camping, you know, the kind where you sleep in a tent on the ground. We'll also be trying out the glamping experience with a stay in an airstream trailer and a Serengeti-style tent. Finally, and maybe most thrilling is the 10 days we will spend in a campervan exploring the national parks of Northern California. I am pinning all my hippie, wildflowers by the roadside, guitars around the campfire dreams on this campervan journey and I am hoping it doesn't disappoint.
By the numbers it is 4,997 miles, 84 driving hours, and 21 stops over 30 days. But, the miles traveled and the places visited hold nothing on the surprises that are waiting over the crest of the next hill.