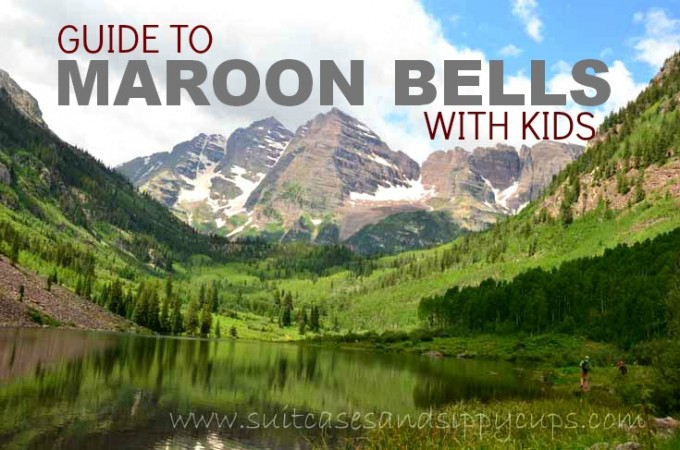 The Maroon Bells are reported to be the most photographed mountains in America-and it's not hard to see why! Any photos taken of these famous peaks are bound to be postcard perfect, but the photos don't really do the beauty justice. To truly experience the Maroon Bells in their entire splendor, you need to see them in person. Getting there is easy, but not as easy as just pulling up Google Maps. Restrictions to protect the wildlife from over trafficking and the resulting build up of carbon monoxide mean you have to plan ahead to see the Bells. Once you arrive, there are plenty of activities and family friendly hikes to keep kids happy while they get a glimpse of the beauty of nature.
How to Visit the Maroon Bells?
For the most part, the best and easiest way to see the Maroon Bells is to buy a RFTA bus ticket at the Aspen Highlands. From there, you will take a 25 minute bus ride to the Bells and can catch a return bus in several locations, including the ends of some of the trails.
The Maroon Bells Bus Service runs every day from June 14th through September 1st , and on Friday, Saturday, and Sunday through October 5th. Buses depart from Aspen Highlands Ski Area where you can park your car and purchase a ticket. Transportation runs every 20 minutes from 9:05-2:05 and on the hour and half hour until 4:30 pm. The last bus returns to the Highlands at 5:00 pm.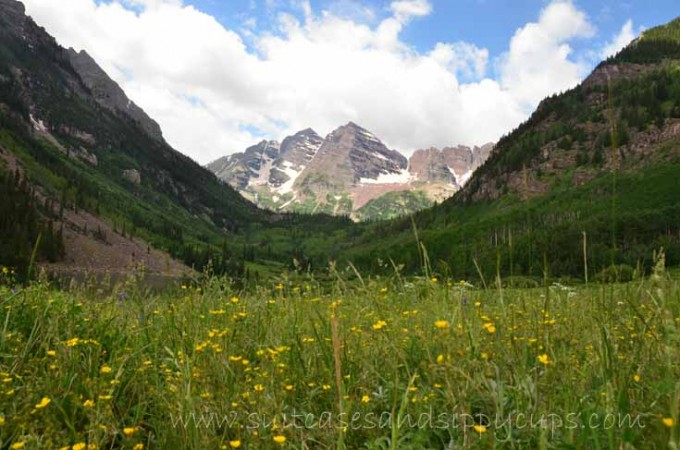 ~Wildflowers pepper the meadows in the summer for a gorgeous sprinkling of color~
So, Can I Drive My Car to the Maroon Bells?
There are some exceptions to the no-car rule for visiting the Maroon Bells. These include:
· Car Traffic from 7-9am and 5-9 pm
· Vehicles with people with disabilities or with a valid handicap permit
· Vehicles with 11 people or more.
· Vehicles with infants that require a restraining child seat (children must be 2 and under, booster seats do not qualify)
· People camping at Silver Bar, Silver Bell and Silver Queen Campgrounds
· Holders with Special Use Permits issued by the Forest Service
· Overnight Backpackers
· Horse trailers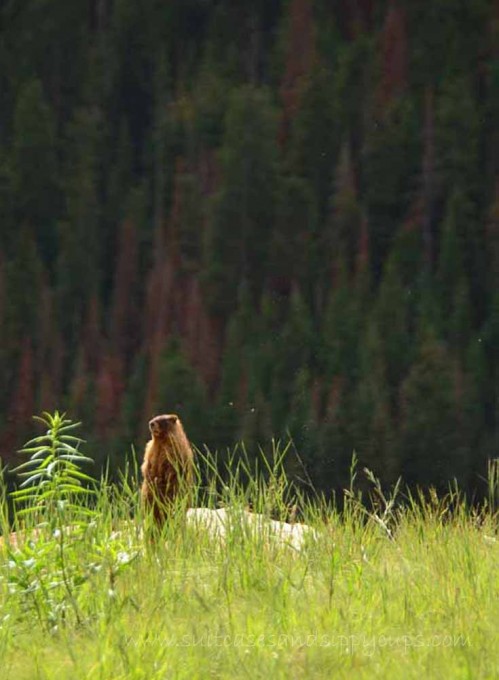 ~Marmots are just some of the wildlife you can see at the Bells~
Best Bets for Kids at the Belles?
The Maroon Bells get high marks not only for beauty, but for overall accessibility for families. Unlike some sites where you have to really hike to get to the highlights, the best views of the Bells are just steps from the bus stop. If you are traveling with babies or toddlers who just don't have the stamina to make a hike, you can easily enjoy the beauty without traveling too far. The path towards the lookout across Maroon Lake is even paved and accessible for strollers.
To really engage the younger set, be sure to stop at the Ranger Station and chat with the Rangers on duty. The station is full of stuffed animals, games, and puzzles that will engage little kids and help them to better understand the ecosystem surrounding the Bells.
If you are up for a hike, and hopefully you are, there are several family friendly hikes available around Maroon Lake. Maroon Lake Trail is an easy one-mile loop on a wide path that takes a closer look at the lake and meadows. Along the way, you will see a beaver lodge and trace the other signs of beaver life through the Aspen grove.
Falls Loop Trail is just slightly longer at 1.5 miles round trip. This trail follows along the rushing stream towards waterfalls and a beaver pond hidden in the Aspens. This trail is slightly more off the beaten path, but is still accessible for even little ones.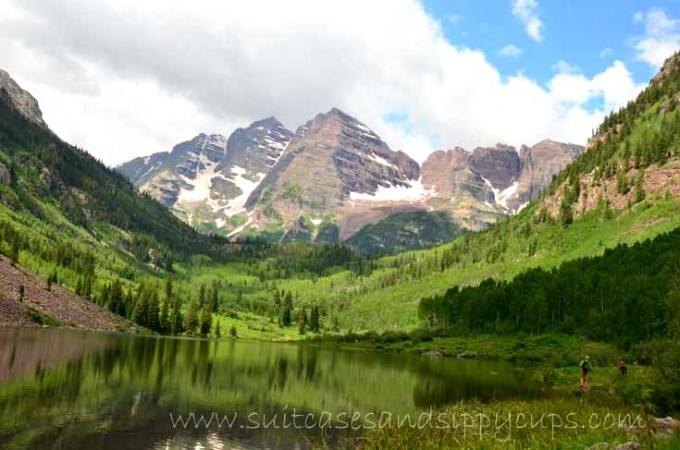 What Else Should Families Know Before They Go?
A trip to Maroon Bells can be a short two hour visit, or can last all day, depending on your interests. If you do plan to spend a few hours, be sure to be prepared. There are no food offerings at the Bells, but picnics are welcome and there are plenty of places to stop and enjoy your food. Also, keep in mind that the weather will be cooler at this altitude, and quick rainstorms are a real possibility. Dress in layers and be prepared with some light rain gear for unexpected storms.