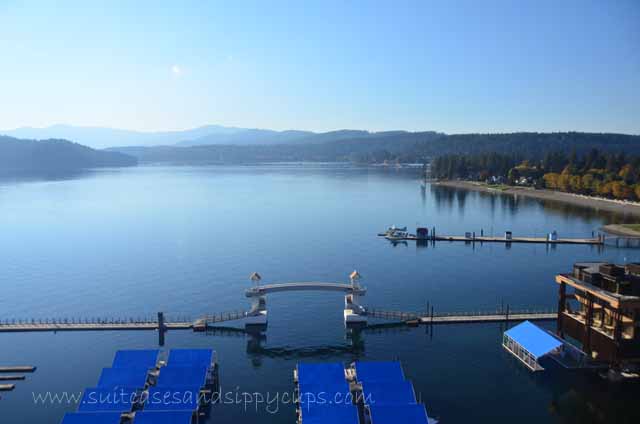 Beautiful Lake Coeur d'Alene
Spending the day in Lake Coeur d'Alene is bound to work up an appetite. Try one of these family friendly restaurants, most within walking distance of the lake or the downtown area of Coeur d'Alene.
Dockside Restaurant: Located inside the Coeur d'Alene Resort, this family friendly restaurant has a lot to brag about. It is perched on the edge of Lake Coeur d'Alene with views of the marina and the world's longest boardwalk. Sunsets over the lake as seen from the wall of windows are nothing short of breathtaking. The restaurant also boasts an 18 foot salad bar and the Northwest's premiere Sunday brunch. But all of that will be completely forgotten when you get a glimpse of the marvel that is Gooey's Dessert Bar. Signature sundaes that are big enough for 2 or 3 include flavors like Chocolate Obsession and Reese's Peanut Butter Cup. Wild Huckleberry Cobbler, with fresh picked huckleberries from the hills of Northern Idaho is also a favorite.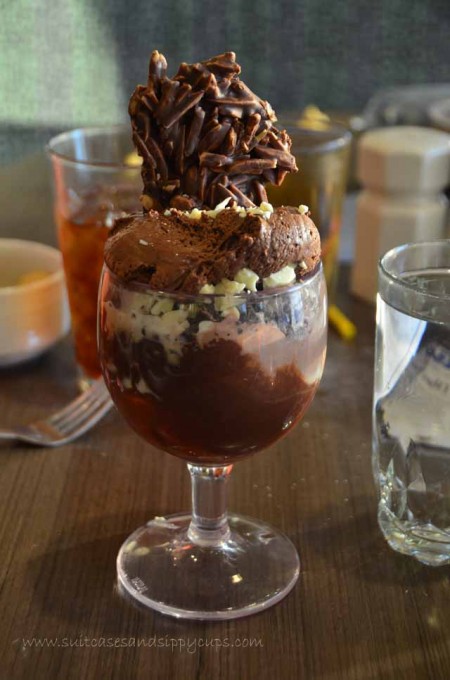 ~Chocolate Obsession Sundae in all It's Glory~
Tito's Italian Grill and Wine Shop: Located adjacent to Coeur d'Alene Resort, this homestyle restaurant offers a Mediterranean-inspired menu with fire-grilled pizzas and Italian comfort food. While grownups sample the extensive wine bar, little one's hands (and minds) are busy crafting their own personal pizzas with tableside ingredients.
Bonsai Bistro: This wok cuisine and sushi bar restaurant has plenty of grownup flavor, but doesn't skimp on kid appeal. Kids love peering into the koi pond, and choosing from the kids' meal that includes a scoop of birthday cake ice cream.
Meltz Extreme Grilled Cheese: A kid-food favorite gets a grownup upgrade that satisfies both kids and adults alike. Gourmet grilled cheese sandwiches are made to order, and the options are limited only by your imagination. Caramelized onions. Bacon, turkey, or peppers are just a few of the many options to add to your grilled cheese meal. Gluten free options are also available.