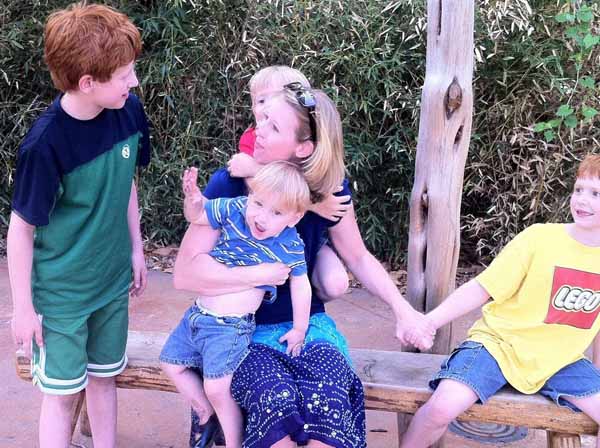 What you are about to read is as real, and raw as I have ever been on this blog, or maybe ever. I am sacrificing this last shred of parenting dignity with the hope that it will actually be inspiring to other families and pacifying myself that my offering is for the greater good.
Okay, here goes. My children as a group are not very well behaved. Really. I mollify myself by remembering that individually they are good, kind, enjoyable human beings, but it is rare that I have to deal with them individually, so I have to (wo)man up to what they are like as a single entity and it's not always pretty. If I described in detail their transgressions, I am sure that I could get a whole army of moms and dads who would insist that the behavior is perfectly normal. While that may be true, you have to know that I was a teacher in a former life, so I have tons of experience with childhood development and know my way around the norms of childhood behavior. So, I guess I could concede that my kids fall in the range of normal, but they are hanging around the bottom of the bell curve, if you catch my drift.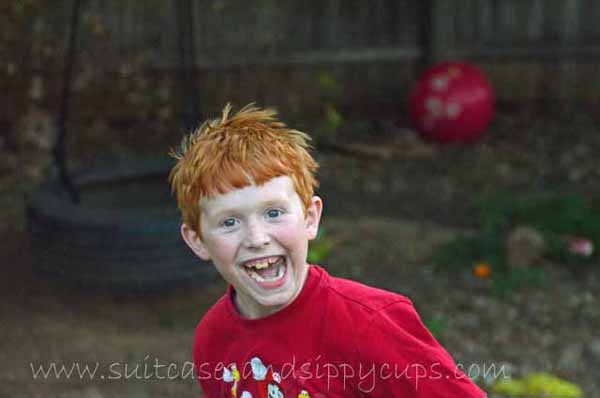 Nature? Nurture? Or Just Rotten Luck?
Now that my dirty little secret is out there, I feel I have to dance the familiar parenting tango of irrationally justifying the ugly. In the "it's not my fault' corner is the nature argument. I have the privilege of parenting four spirited, tenacious, high energy children. You might know these kids by their Latin names of stubborn, strong willed and impossible. It shouldn't be a surprise, though, when you have combined the genetics of two people whose parents silently waited for the day when they would have a kid "just like them." Good news mom and dad. We have been paid back. In spades.
In the "you can't pass the buck on this one" corner is the nurture argument. In the spirit of truth, I do think I am a pretty great parent. I do all the "right" 'things most of the time and I am still holding onto hope that I will see the dividends of that in 20 years (or at least before I die.) But I do let a lot of things go on the parenting front. The collective tenacity of the kids is just no match for one single person and I very often wear out long before they do. Many days I feel lucky just to keep the misbehavior to not drawing blood and no reason to call the cops. Lots of little stuff gets swept under the rug and that little stuff builds up sometimes.
The Monster in the Suitcase
Why am I willing to tell the world (or the thirty people who read this blog) all this? It is because I want to dispel the myth that families who travel must have some version of Stepford children. Not true. I am living proof of it. My kids are just typical kids. They make mistakes and they act childishly. I am constantly striving to help them to learn to do better and be better, but in the meantime we have found a way to enjoy our children, and we have discovered that their behavioral hiccups are not enough to keep us from exploring the world together.
But, there are many families who have not or cannot find a way to meld the rigors of children and the rigors of travel together. In my experience, they are failing because of one simple thing-they have unrealistic expectations.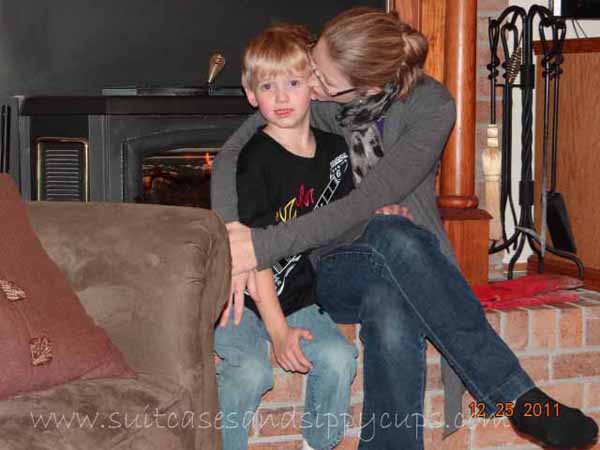 Bottom line: the monster called Unrealistic Expectations is a joy sucking, happiness thief, and worse, the monster does his destruction at our invitation. We allow our expectations to frame our experiences, and if those expectations cannot be met, we become disappointed which leads to frustration and anger. Those negative emotions pile up into anxiety and resentment until the brain finally hits the panic button and we swear to never again put ourselves in that situation. It's a fair response rooted in evolution-if an experience is miserable, don't do it again. A terrible trans-Atlantic flight with a two year old signals the brain to never take another flight with said two year old again. EVER. While that may be the easiest way to soothe the panic in the brain, it's often misguided.
Was the flight terrible on its merits or was the flight terrible because the rigidity of expectations doomed it to failure before you even stepped on the jet bridge? And if the fault falls to the monster expectations, how can we stop feeding the beast?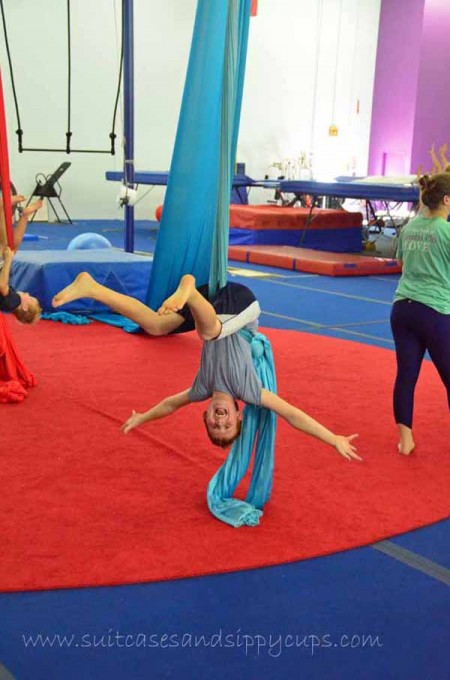 Operation Expectation Re-Write
We expect the best of each other. This isn't the kind of parental expectation where I start my wild threatening "You'd better be on your best behavior or so help me…." This is more of an expectation where I believe that they can and will behave properly and be enjoyable. I believe that they are capable of sitting nicely for a 10 hour flight. I have faith that they can navigate the perils of airport security. I don't assume that just because they are children that they are going to be nightmarish. I believe that they want to do good. Most often the pixie dust mentality of giving them the benefit of the doubt actually helps them to be on their best behavior. Think about it. How do you feel when you know that someone believes in you? It makes you want to live up to their expectation, right? Children are exactly the same way.
So we start every trip expecting the best, BUT….
We don't expect perfection from each other. I want my kids to be on their best behavior all the time, but especially when we travel. Not only does it make things easier, but I want to be a little army of ambassadors for family travel, proving that families can travel without totally annoying the rest of the world. But, we make mistakes. All of us. They get cranky and more often, I get cranky. I snap sometimes when they spill their drink on the plane, or I start to get the crazy eyes if they even think about kicking the seat in front of them. I even mess up and (gasp) yell sometimes. But, my kids are totally awesome and they accept my flaws and move on. I try to do the same thing for them, reminding myself when necessary that mistakes are part of the way we learn to do better.
We don't expect perfection from our travel experiences. Most parents totally grasp the idea that living with kids and shouldering the burden of making sure they grow up not to land in prison is crazy hard and fraught with effort. It's just a part of the package that we parents accept in trade for smushy kisses and snuggles. What I don't understand is why these same people, who know that the daily grind of childhood is taxing, expect their vacations with the same taxing children to be picture postcards and perpetual smiles.
If getting through a mundane day at home is going to have some snags, you can expect at least as many snags when you take that circus on the road.The good news is that accepting the inevitability that planes will be delayed and passports will be lost is not only freeing, but it's fun.The mishaps that happen on the road are the very stuff of family legends. They are the memories that you will share around the Christmas table when your kids have kids of their own. Sometimes the messy moments are the best moments because that's when you pull together and prove that you can conquer the world (or the traffic in Naples.)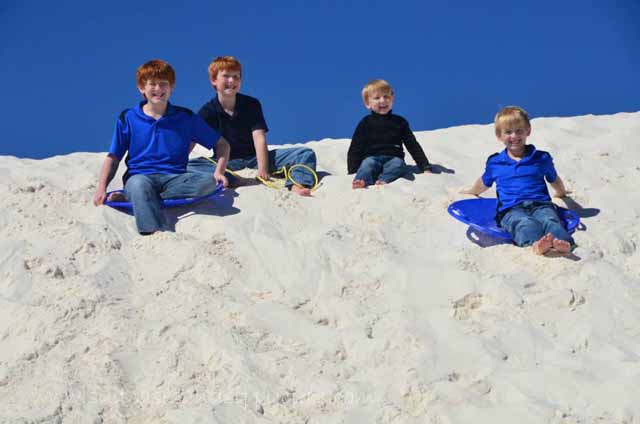 Those are exactly the kinds of memories- and lessons-I hope to leave to my children when they grow big enough to set out on their own. I want them to know that it is okay to make mistakes and that they have the resiliency to overcome those mistakes. I want them to know that they can overcome obstacles. I want them to know not to expect perfection, and how to roll with the punches when the inevitable snag pops up. But most of all, I want them to learn that they should not avoid doing something amazing, because it also comes with some difficulties. They will need that skill most of all when they have children of their own.