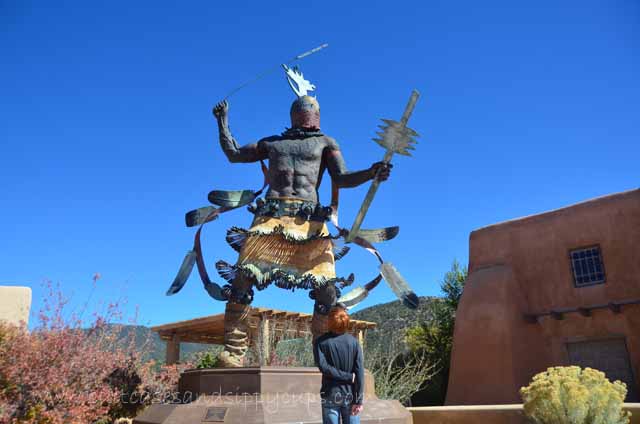 Museum Hill, home to four world class museums, is the jewel in the crown of Santa Fe's rich artistic heritage. World renowned collections of southwestern and Native American art are perfect housed overlooking a panoramic view of the mountains. From this place on the hill, it is easy to see why artists like Georgia O'Keefe came here to be inspired. It is a contemplative and intellectual atmosphere that is like a deep cleansing breath for the soul, but does such a place have a welcome mat for the energetic exploration of children?
I was asking myself this question with great trepidation when I topped the hill with my four boys in tow. The atmosphere of Museum Hill was so quiet and peaceful—too quiet and peaceful for a group of kids! If I were alone, I could easily lose myself with a leisurely meander from museum to museum, but with kids to entertain, I was going to have to get creative. My hope was to break up the quiet wandering through the museums with some active play to work out the wiggles and I was thrilled when I found several kid friendly areas to explore that didn't demand art gallery whispers.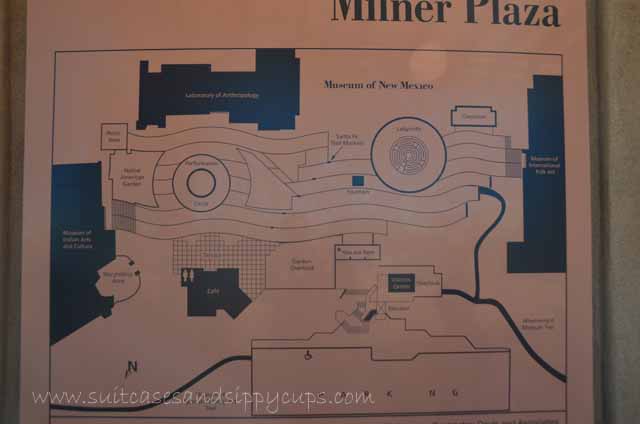 ~Map of Miner Plaza at Museum Hill~
I was relieved to see that the space between the museums offered many open areas and places to play, but I was also excited to find some kid friendly gems nestled inside the museums.
Five Kid Friendly Spaces on Museum Hill in Santa Fe
The Labyrinth. Located near the exit to the International Museum of Folk Art is a circular, brick-paved path that loops around like a medieval prayer labyrinth to a mounded center. Standing in the center, kids can experience the freaky acoustical phenomenon of speaking and hearing their words echo inside their heads. This phenomenon is caused by a "bubble" of water located inside the mound that allows sound to bounce of the shallow walls of the Labyrinth. Kids don't really care to know the science, though; they just love following the maze to the center and belting out their echoing words.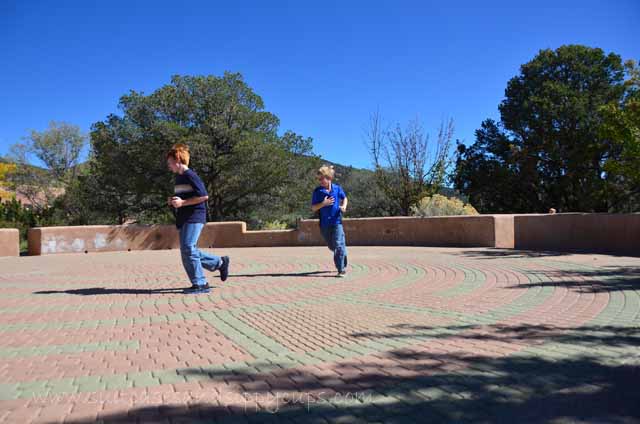 ~Running off the art museum willies in the Labyrinth~
The International Museum of Folk Art. Of the four museums located on the hill, this one is the most kid friendly and even offers dedicated kids' play space. Newly redesigned, the Tree of Life play area offers toys and books to engage children in the world around them. The museum collection of toys, textiles, household goods, and religious art is entertaining enough to keep kids occupied for a short visit. Older kids and parents can even check out an I-Pod from the front desk to allow them a multimedia tour of the collection. Gallery activities throughout the museum engage children with hands on activities include a world map with food magnets and a nose-pleasing scent station. A kite making station is also available.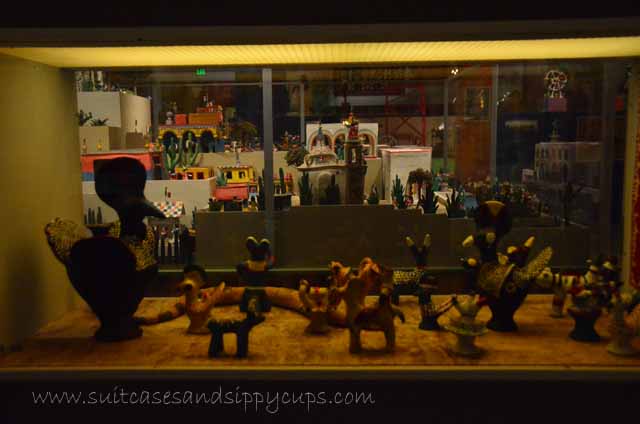 ~A collection of cultural toys at the International Museum of Folk Art~
Santa Fe Botanical Garden. A museum completely showcased outdoors, highlights the plant life and challenges of gardening in a desert climate. Kids can discover a century-old red bridge and the Art Trail, with entertaining sculptures leading them on a garden and art themed exploration.

Sculpture Garden at the Museum of Indian Arts and Cultures. This outdoor sculpture garden is small, but is also a great space for young ones to explore art without needing to whisper.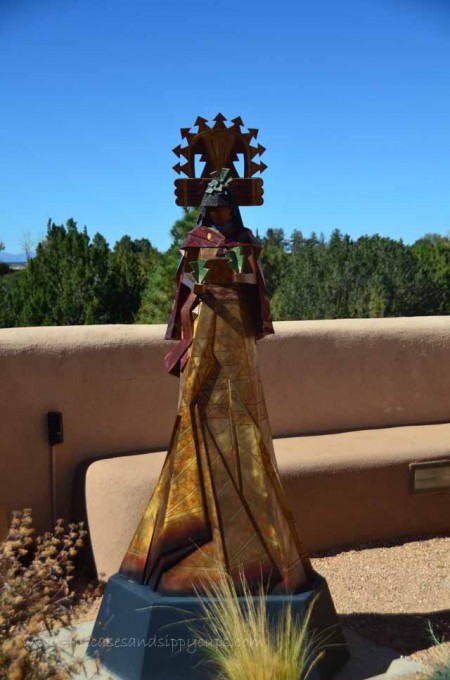 Picnic Area When snack time calls, a private and shaded picnic area located between the Museum of Indian Arts & Culture and the Lab of Anthropology offers picnic tables and a shade ramada.