What is It?
The Trains at NorthPark, presented by Bank of Texas, celebrates its 26th year of a favorite holiday tradition. The most elaborate toy trains exhibit in Texas, The Trains at NorthPark includes trains rolling across 1,600 feet of track on a journey across America. Cityscapes include downtown Dallas, with the Margaret Hunt Hill Bridge, the State Fair of Texas and the Cotton Bowl; New York City's Times Square and Grand Central Terminal; Washington, D.C. with The White House; New England's fall foliage; the Grand Canyon, Route 66, San Francisco's Golden Gate Bridge and the Albuquerque hot air balloons. The exhibit encompasses more than 3,800 square feet of train themed environments, with all the trimmings of the holiday train travel experience—steam engine and coach cars, a ticket booth and a train station. More than 75,000 people visit The Trains at NorthPark each season as part of their holiday tradition.
The Trains at NorthPark is a holiday favorite for families that supports other families in need by benefitting the Ronald McDonald House. Established in 1981, the Ronald McDonald House of Dallas has served as a home-away-from-home for more than 33,000 families of seriously ill or injured children who have traveled to Dallas seeking medical treatment in area hospitals. By providing a caring, supportive, home-like environment, the Ronald McDonald House of Dallas keeps the family intact and helps allow a family to establish a normal routine in the midst of crisis. It also provides families with the opportunity to share their concerns with other families in similar circumstances.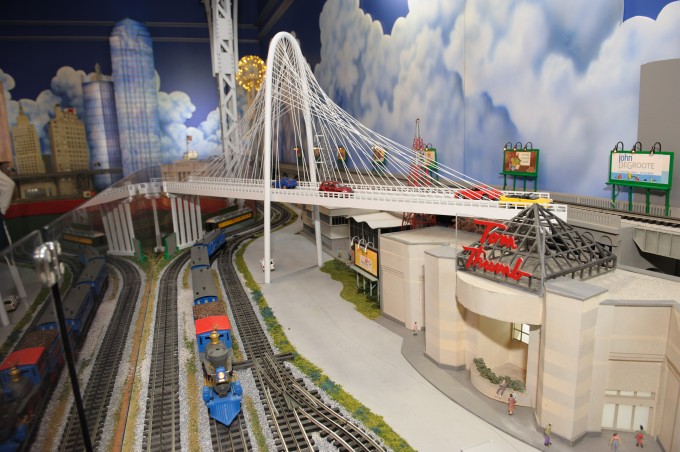 Where is It?
NorthPark Center, Level Two, Nordstrom Wing between Sephora and Free People
When is It?
Saturday, November 23, 2013 through Sunday, January 5, 2014
Monday through Saturday, 10 a.m. to 9 p.m.
Sunday, Noon to 6 p.m.
Closed Thanksgiving and Christmas Day; Open New Year's Day
How Much is It?
$6.00 for adults $3.00 for children (ages 2 to 12) and senior citizens (65 and older)
Children under 2 admitted free
Discount tickets available at Tom Thumb ($1.00 off regular admission)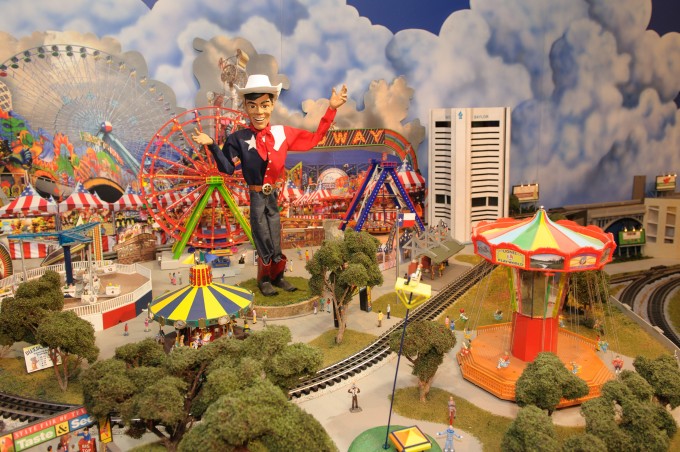 How Can I Help?
Not only can you support the Ronald McDonald House with you attendance, you can also purchase a hand painted railcar or volunteer your time at the exhibit. Hand-painted railcars are available to purchase, and they can be personalized. Railcars ordered by October 15th will be a part of the exhibit on opening day, but orders will still be taken after that. A standard railcar is $175, a caboose is $225, a limited edition RMHD rail car is $275 and an engine is $325. Visit www.rmhdallas.org to place an online order. More than 1,500 volunteers are needed to run the trains. For those interested in volunteering as individuals or as a group to work three-hour shifts, visit www.rmhdallas.org. Volunteers must be at least 15 years old without a parent, or 12-14 years old and accompanied by a parent.