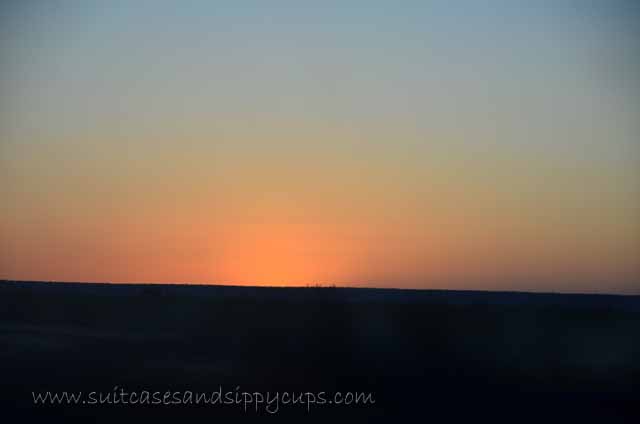 With my eyes lightly closed, I draw in a deep, ragged breath and concentrate to try to meter my breathing to the peaceful rhythm of sleep, rather than the desperate huffing of a mom in need of some alone time. Next to me, a sweaty body still writhes in defiance to sleep, although the movements are becoming smaller and the talking has finally stopped, so I am hopeful. One more toss and turn his breathing begins to slow, and I wait, hoping that a shower and some quiet time to check my email will be mine shortly.
I have never been one of those parents who falls asleep next to their children. My parenting bent has always been towards kisses, and stories, and everyone falls asleep in their own space thankyouverymuch. But, in a hotel, alone with four kids, the only option is for everyone to go to sleep at the same time. That's why I am faking it, hoping that the kids will fall asleep and I can have a few precious moments to myself. Traveling alone with the kids has been many things, but it certainly hasn't been lonely.
Stillness. Only rhythmic breathing fills the room, as four sleeping bodies rise and fall. As if the fate of the Earth hangs in the balance, I slide my body out of the bed, practically salivating for the quiet moments of computer time and a hot shower. Just as I am nearing freedom, a slender arm wraps around my neck and pulls me back into my place in the bed. To solidify the action, I feel a couple of gentle pats, as if to silently beg me to stay put. I sigh, and feel my shower and computer time slipping away, but I am not overly frustrated. After all, this is a situation of my own making, and it seems pointless to be frustrated with something I actively chose.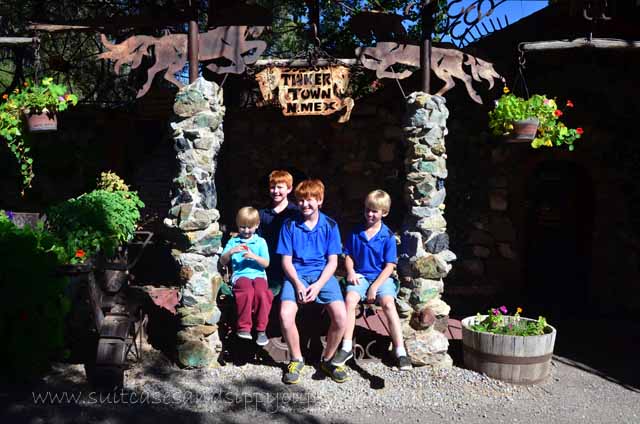 Seizing the Opportunity, Ignoring the Shortfalls
I have been plotting and dreaming about traveling alone with my kids for many, many years. You see, I am a fairly lusty wanderer, and places that I haven't yet seen taunt me and tantalize me like a siren song. My husband, being one of the unfortunate millions that are confined to corporate America, only has a limited amount of vacation time. We have had stretched those precious weeks as much as possible because it felt insurmountable (and unsafe) to take four little kids traipsing around the world, but I have always planned for there to be a time when I traveled with the boys alone. I am fortunate enough to have a job with infinite flexibility, and my boys are lucky enough to have an education system that is the same, so it seems like a fantastic waste of opportunity to limit our explorations to just three weeks a year.
I have known for a while that this year was the year of solo mama + four kids travel. My youngest is four, and has mostly outgrown the erratic behavior of toddlerhood, and my oldest is almost 13, so we had the necessary skills. A New Mexico road trip was planned: 2000 miles, 10 days, five stops. So emotionally epic was this absolutely ordinary journey that it is hard for me to distill it into a neat and tidy package. Perhaps it is easiest to say that was one of the best things I have ever done for my little family, and I may never do it again.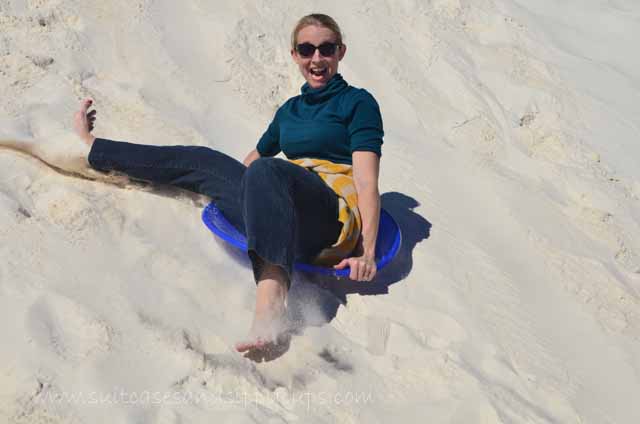 ~Yeah, it's like that!~
What Was I Thinking Again?
There were parts, especially in the beginning, that were just brutal. There was the non-stop noise and motion of traveling in a car together all day, and knocking around in a crowded, single room hotel all night. Flimsy hotel bathroom doors do nothing to mask the noise of four boys hyped up on riding in the car all day, believe me. Every action took more time and more energy with four people in tow-going to the grocery store, going to get ice, repacking the car were all an exhausting family affair.
The exhaustion was the worst. One day, we drove and toured all day long to arrive at our hotel just after dinner. As we dragged our suitcases to our room, me with a obvious limp of fatigue, we passed the all too noticeable pool oasis. The begging to go to the pool began as we bumbled down the halls, and by the time we reached the room, clothes were coming off and swimming suits were being donned. My mind was totally willing to treat my little travelers to an evening at the pool, but my body was so, so tired from intense driving and parenting all day. In the bathroom, with my cheek pressed against the wall, I was convinced I didn't have the strength to even go one more step. I thought about crying, but I knew that the reality was that I would just be crying on the way to the pool, so I sucked it up and went. I only thought I was strong and capable. Whatever. The pool nearly broke me.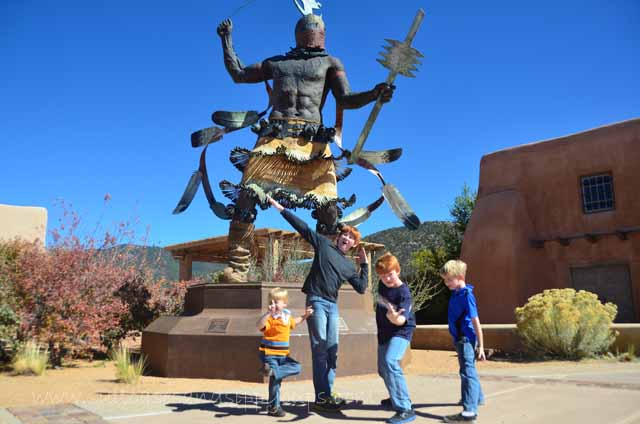 Nuggets of Wisdom Among Piles of Exaustion
Even when begging for inner strength in the bathroom, I could see serendipity in the trials of this trip. Now that we are home, it is even easier to see why it was all worth it.
There was no "me" time. It was an 'all of us, all the time' kind of experience, and although sometimes the constant contact was crazymaking, it was also good. As much as I don't want to be a selfish mom, it is just so darn easy to send them upstairs so I can get some quiet time at the end of the day. Of course, that time to escape is not a bad thing, but it's also not a bad thing to not be able to escape. There is a time for everything~ a time to recharge in a moment of silence, and a time to plug in to my kids wholly and completely. This trip was that time.
The family dynamic was different. Having a missing member of our traveling unit definitely changed the dynamic, but the shakeup was eye opening. It's very common during a whole family vacation for the kids to go to bed so that we can have some "grown-up" time. With no other grown-up to allot time towards, I had plenty of free time to spend talking with my kids. One evening, I sat down for quick chat on the end of my oldest son's bed that led to a deep conversation that probed both of our hearts and lasted until midnight. Although we were both a little bleary eyed the next day, the precious moment of connection was priceless.
My kids stepped up. Carrying all the suitcases, dealing with all the details, and tying up all the loose ends of a road trip with a brood of people are not a single person's job. Not only couldn't I do, I wouldn't do it. My boys are getting bigger, a fact I have to remind both them and myself every day. We all need reminders that they need to push out of their comfort zone and take their capabilities to the next level. This trip was that reminder. They grew. I let them grow, sometime out of sheer desperation, but the growth was still valuable.
We all found new independence. I depend on my husband. A lot. I'm not ashamed of that, or feel like it makes me less of a person. We're a good team and we fill our roles well in our family. Sometimes it's good not to have a safety net to fall back on and to force yourself to find some inner reliance. I tapped into my inner confidence for both navigation and electronic troubleshooting on this trip, both of which were heretofore Dad delegated tasks. I struggled some, but I did it, and it felt good.
We were a team. At home and when we are traveling together, it's parents versus children, two separate entities jockeying for position in their role in the family. On this trip, I relied more on my children than I do normally, and I partnered with them on decisions in a way that isn't normal. As they are growing into the teen years, this was a good chance to start to make this shift in parameters. I'm not saying that they are ever going to have the final say, but there is a transition between parenting little kids and parenting teens and young adults that requires more give and take. This trip gave us the opportunity to begin to ease into that new way of relating.
We made memories. The details of this particular trip-all of the bad ones and most of the good ones- will fade away as time passes, but some of them will stick. Forty years from now, just mention the word "Cowpocalypse" and every single of my children will remember that experience and laugh. Those common memories are the heartstrings that will keep us bonded to each other, both now and in the future.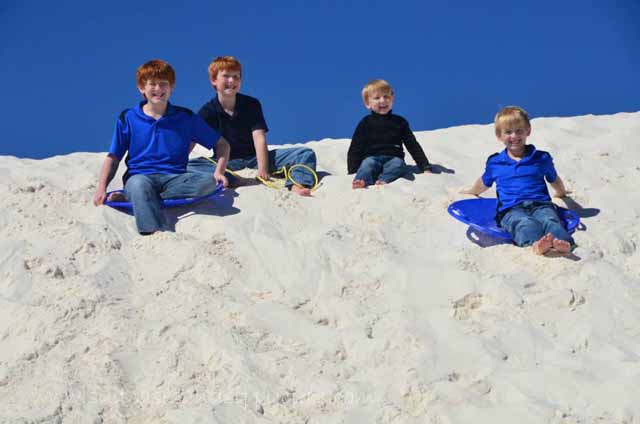 Is there a future Mom and sons travel plan in our future? Of course. I try to talk big and throw down 'I'll never again' gauntlets, but I am just too much of a sucker to give up the good stuff just because it comes with some trials. I know I am not alone in this sentiment, either. Anyone who has ever given birth, or gotten married, or earned a degree knows the value of trading something difficult for something worthwhile. So, yes, I will be planning many trips with my sons in the future, because the value is too great to give it up. Maybe, just don't ask me to go to the pool next time.
­­­