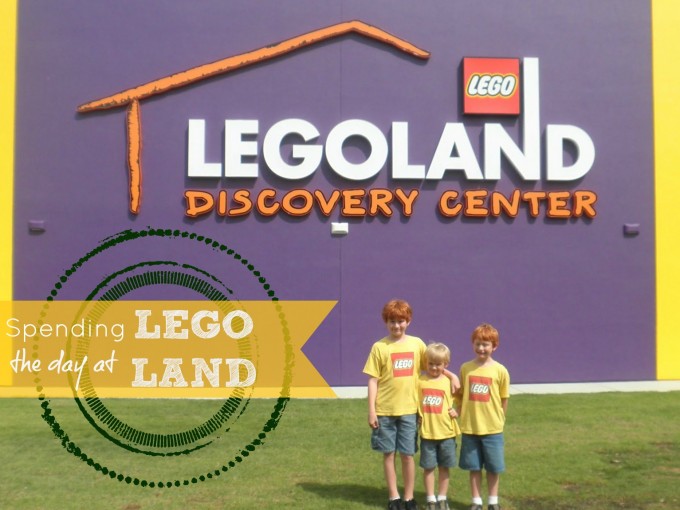 My boys regularly beg me to take them to the mall. True story. Of course, it's not the average mall, but Grapevine Mills Mall, the largest attraction in the Grapevine area for dining, shopping, and entertainment. You can probably guess that they don't care a bit about the dining, or the shopping-it's all about the entertainment. Grapevine Mills Mall is home to an ice skating rink, a dine-in movie theatre, and Rainforest Café, but the big draw for my boys is Legoland Discovery Center and Sea Life Grapevine. There is nothing like the call of mini plastic bricks and aquarium fun that can make boys beg for a day at the mall.
The Mall and its beckoning attractions are close enough to home that we can indulge in the theme park fun when the mood strikes. It is a particularly perfect outing when the weather outside is frightful (or frightfully hot) and we need an indoor activity to keep us busy all day.
Quick Local Tip: Legoland and Sea Life Grapevine are also the perfect retreat for families with a layover at DFW Airport. Shuttles to and from the airport are an easy transport and way more fun than hanging out at the airport.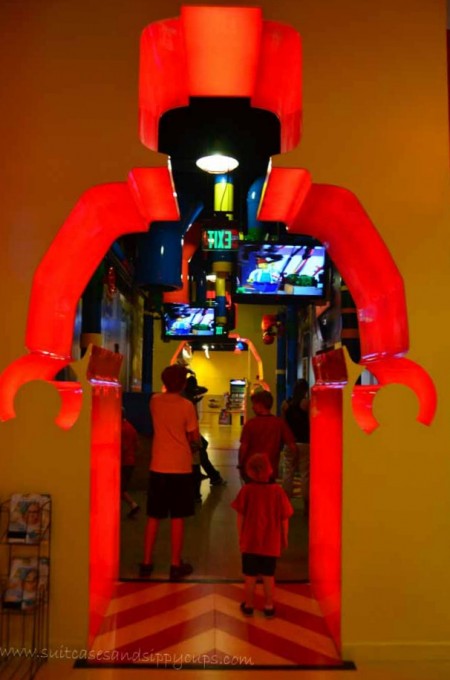 Legoland Discovery Center
Legoland Discovery Center is an entirely indoor attraction dedicated to the classic building block with rides, games, and 4-D movies. The entire facility is relatively small, but packs a mighty punch with over 2 million bricks and activities that appeal to a wide age range.
We (meaning me) were eager to see what was new at the center since our last visit.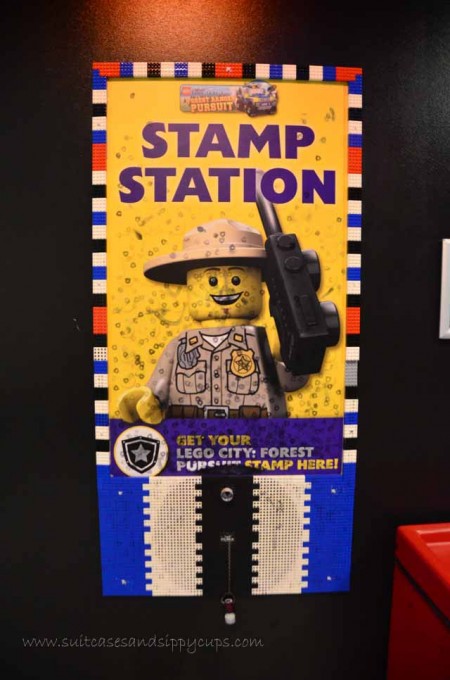 ·Legoland Activity Packs: This interactive tour of the facility can be purchased for $4, in addition to the regular ticket price. Activities are attached to a lanyard to encourage kids to explore the center and record with a stamp from each activity. Some of the cards add a little extra oomph to the experience, including a scavenger hunt through MiniLand and a card to record your scores and times from the rides in the attraction. When the cards are completed, the kids are awarded a souvenir medallion to add to their lanyard.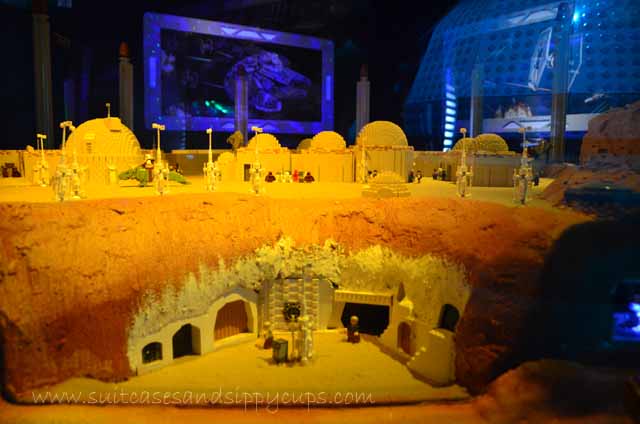 · Star Wars MiniLand: The Center in Grapevine is currently the only place to see a Star Wars Episode IV themed land. This full-room Star Wars display features a life-size Darth Vader and Luke Skywalker in battle along with exciting scenes from this iconic film. Interactive features and buttons make the Star Wars world come to life.
·Lego City: Forest Ranger Pursuit: This is the first new ride to be added to the center since the opening in 2011 and features 5,000 square feet of driving track. Kids at least 4 years old (they also must be between 3.2 and 4.6 feet tall) can ride Lego vehicles to "chase" robbers who have escaped with gold bars.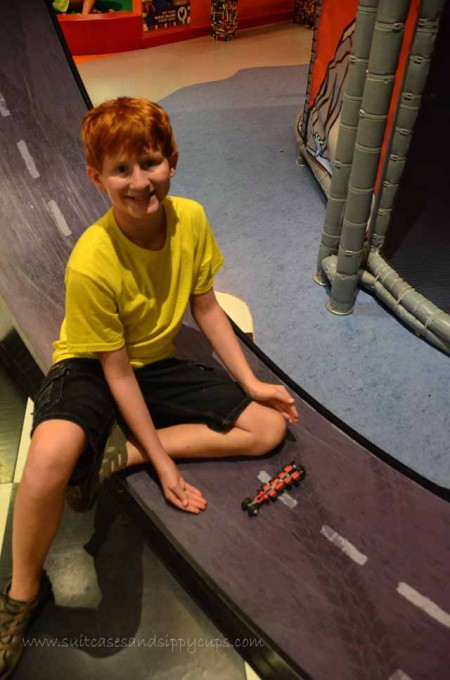 After we had checked out the new features, the boys were excited to hit their old favorites. A few showings at the 4-D theatre were punctuated with what seemed like hours of race car building at the Lego Racers Build and Test Zone. How you can spend that much time building and racing a car is beyond me, but apparently it is just something my female genetics can't fully comprehend. The competition and over-all testosterone level at the Test Zone was extreme. Seriously, you could power cities with that kind of energy. It was fun to watch for a while, but I was glad to have my little guy to wander around with when the racing heat got too boring intense. The relatively compact design of Legoland Grapevine is one of my favorite features-it was easy to keep a loose eye on my older kids while I explored with the younger one.
After hours of lego mania, the boys were still reluctant to leave, but I enticed them to step across the hall to SeaLife Grapevine for the second part of the day.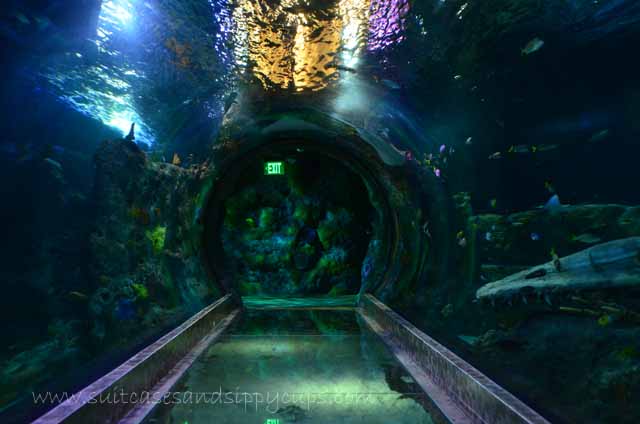 SeaLife Grapevine
This 40,000 square foot aquarium is home to more than 5,000 sea creatures and interactive exhibits that immerse visitors in the underwater ecosystem.
The aquarium features:
· 360 degree ocean tunnel view
· Daring Shark Walk
· Interactive Touch Tanks
· Ocean themed play area
· Over 30 displays representing 14 ecosystems
· Educational talks and feeding displays throughout the day.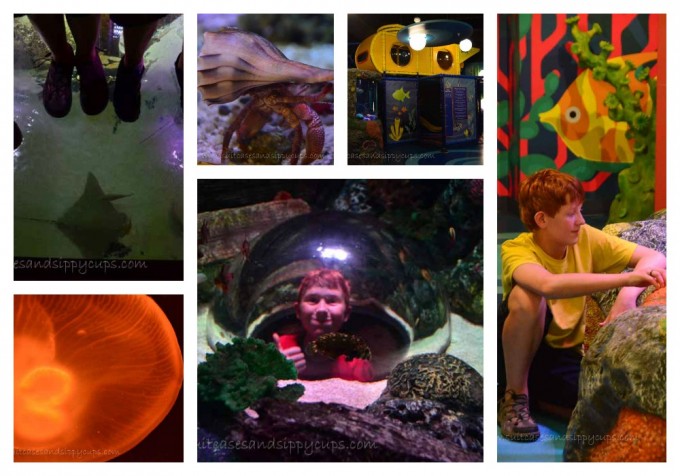 My kids generally love aquariums, and this one was a perfect bite sized afternoon diversion. With a wide age range to entertain, I appreciated that there was something that appealed to all my kids. My little ones enjoyed the hands-on activities and up-close crawl spaces that were located throughout the aquarium. My bigger boys were engaged by the scratch off, educational scavenger hunt that led them through the exhibits. All of us agreed that we particularly enjoyed the design of the aquarium that allowed us to get so close to each exhibit. At the end of the visit, we learned that we could upgrade our tickets for a behind the scenes tour of the rehab, kitchen, and veterinary facilities at the aquarium. As it was late in the day, I promised the kids we would check out the tour the next time we need a day of inside play and they start begging to go the "fun mall."
~Tickets to Legoland Discovery Center and SeaLife Grapevine were provided for our visit. All opinions are my own.~