Welcome to Travel Tips Tuesday! Share your tips. Read our tips. Tell us what you like and get to know some new travelers!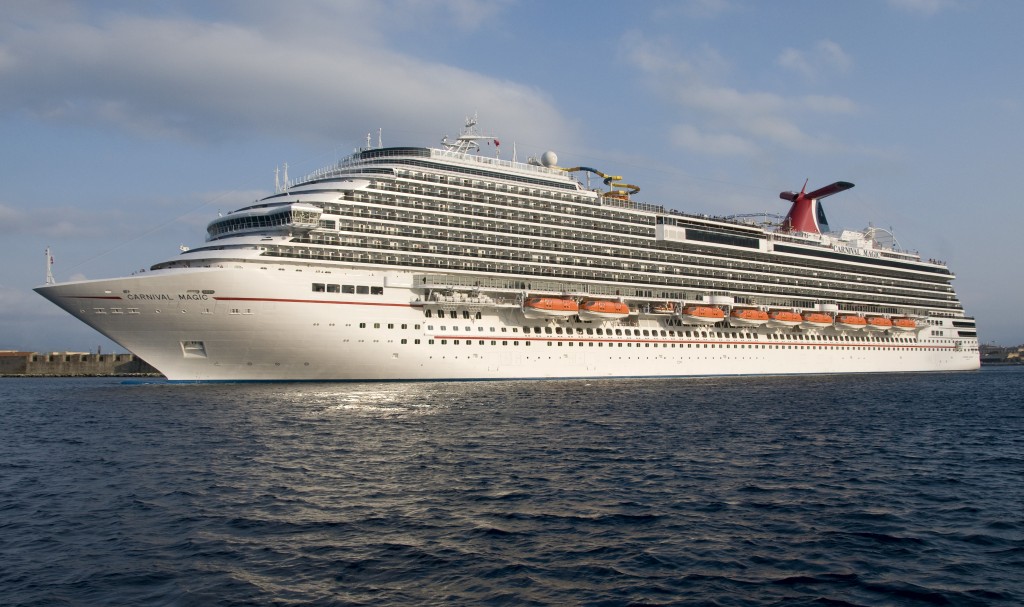 There is one thing you can count on when taking a cruise: you will not go hungry! Aboard the Carnival Magic there are even more culinary choices than ever before, with choices to suit every tastes that go way beyond the typical steak and lobster. Of course, if surf and turf is your favorite, there is plenty to satisfy your appetite, along with a host of choices that will soon become your new favorites.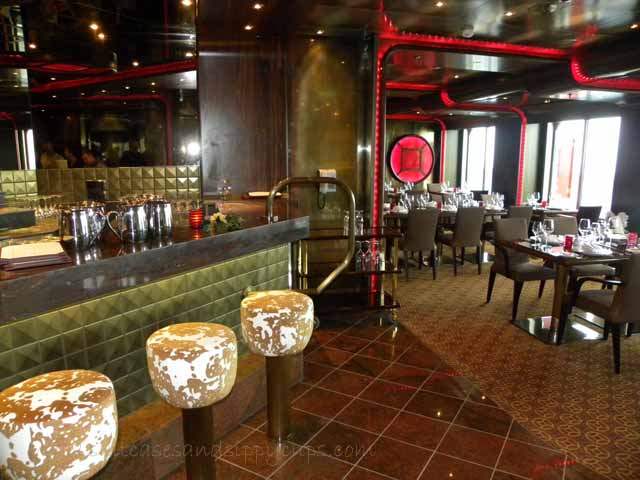 Prime Steakhouse
Bring along your appetite for a truly one of a kind steakhouse experience! Although we certainly aren't steakhouse connoisseurs, there were plenty in our party who insisted that they had never had a better steak anywhere on land or at sea. That was certainly a rousing recommendation to whet our appetite. The atmosphere in the restaurant is one of refined elegance with just enough relaxed details (like cowhide upholstery) to remind you that you are still on vacation. In the meat department, they serve filet mignon, cowboy steaks, and prime rib, among many other options that are seasoned and cooked to your specifications. If red meat is not your style, you can still enjoy the selection of seafood, chicken, and pastas available, as well as the creatively delicious appetizers and salads.
Whatever you choose for your meal, try to find a way to save room for dessert, especially the Chocolate Sampler. A selection of four mini desserts flawlessly blends flavors of fruit and chocolate so that it is difficult to choose your favorite. As with all of the food at the Prime Steakhouse, the desserts are artfully presented with such exquisite detail that they are almost too pretty to eat. Almost.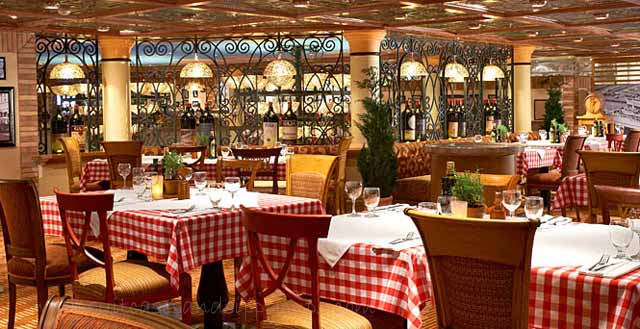 Cucina del Capitano
Carnival Cruises have deep Italian ties. The captains and deck officers aboard the ships call Italy home and more than half the fleet are built in Genoa, including the Magic. With this history, it seems natural to dedicate a dining space that pays homage to this Italian heritage. At lunch the "Captain's Kitchen" serves as a complimentary casual pasta bar, but in the evening guests can pay a $10 up-charge to enjoy the full-service menu that includes dishes reminiscent of the Captains' childhood. The atmosphere will take you back to that Italian upbringing, as well, with personal family photographs from Carnival captains decorating the walls.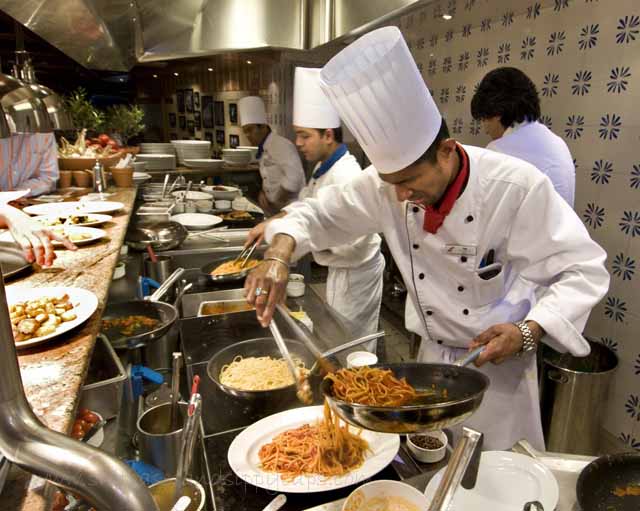 Of course hearty portions of pasta served in succulent sauces are the highlight of the menu, but selections of seafood and short ribs are also available. To add to the ambience, wait staff entertains guests with Italian sing-alongs, and ensures that when you leave, you feel like part of the family.
Northern and Southern Lights Formal Dining
Main dining options are available in the Northern and Southern Lights dining room, with early and late seating available. Three courses are available at every meal, including a selection of appetizers, main courses, and desserts. The ever popular lobster is served on formal night, but you will also find a mouth-watering variety of foods every evening. Menus change daily, but you can expect that a selection of fish, chicken, steak, and pasta will be presented, as well as a vegetarian option. There are also two unexpected categories on the menu-"Didja" and "Comfort Food." Didja, as in 'did you ever' features a selection of dishes that you might be hesitant to try at home. Alligator fritters, escargot, oysters Rockefeller, and a sushi sampler are offered for a taste of something out of the ordinary. On the other end of the spectrum, "Comfort Food" offers a little taste of home. You can expect fried chicken and creamy bacon mac-and-cheese. Personally, after a week of trying out the delicious and exotic flavors, the creamy goodness of a bowl of mac and cheese was a welcome comfort.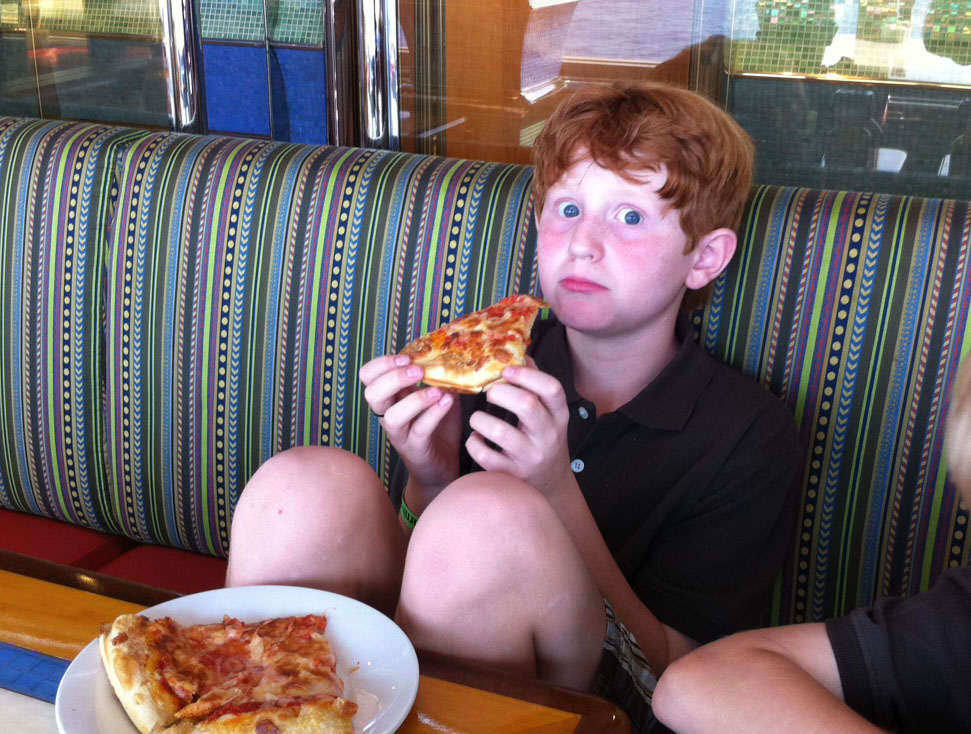 Lido Marketplace Restaurant-Casual Dining
Casual dining begins with breakfast and continues with a variety of options all through the day. Made to order omelets are a popular breakfast choice, but cereal, pastries, and other quick serve options are also available. At lunch, you can choose from an international buffet line, meat carving station, an Indian tandoor wok, Mongolian stir fry, and a build your own burrito bar. On sea days, the poolside grill serves burgers, hot dogs, and cheese fries. Be sure to check the hours of each special serve area of the Marketplace. There is nothing more disappointing than craving tandoor chicken (which was delicious) and learning that they close at 2:30 pm. There are also two 24 hour options available in the Lido Marketplace. The Pizza bar and the made to order deli offer 24 hour service. Word to the wise: this is quite possibly the best pizza ever made! Don't miss it. Of course, soft serve ice cream and a variety of beverages are also available at all hours. I dare you to eat just one cone a day!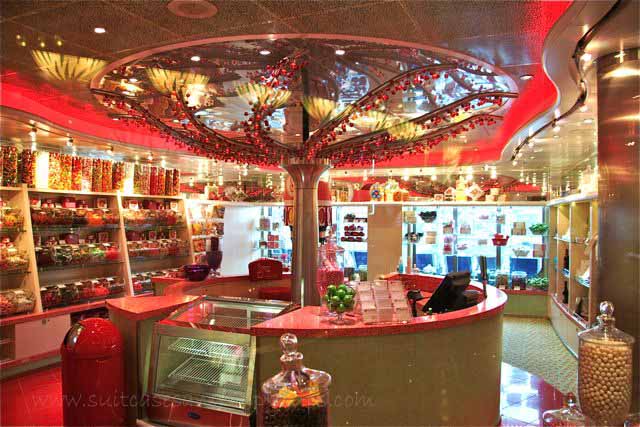 Specialty Snacks and Treats
If you still haven't found what you are looking for food wise, you might want to check the specialty shops that offer even more choices for a small fee. On deck 5 you can try Sushi and More for a selection of sushi or Plaza Café for a selection of specialty coffees, tea and pastries. The Red Frog Pub is mostly known for its casual Caribbean vibe and the private label brew, Thirsty Frog. Pub Grub is also available for $3.33 per item and includes conch fritters, coconut shrimp, and grouper fingers. Sweet Treats with kid appeal are available at Cherry on the Top, and include bulk candy, fudge, and truffles.